Brock Pierce Buys Church With Crypto Mortgage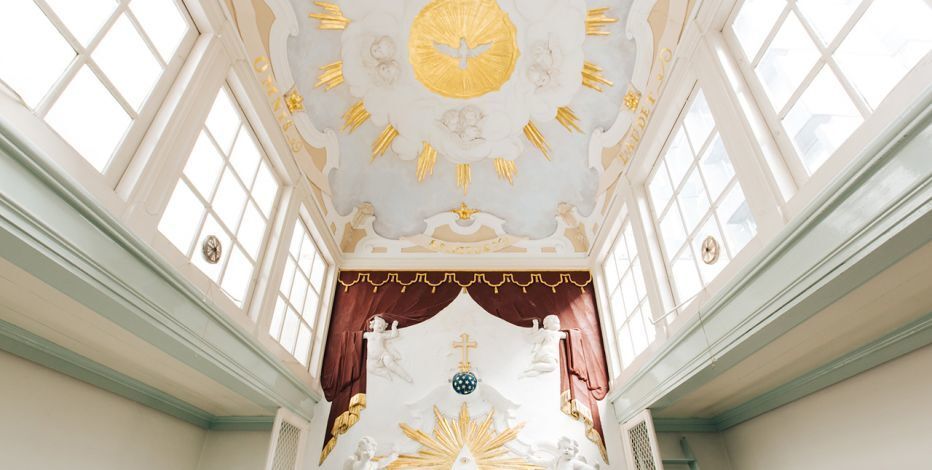 Just when you thought April Fools' day was safely behind you, the blockchain space throws out another headline so wacky it seems to have been drafted on a Mad-Lib. According to a cryptocurrency lending company, former child actor Brock Pierce has acquired an old church in Amsterdam, by leveraging his holdings through a smart-contract mortgage.
Nexo, a blockchain-startup offering crypto custody, interest and credit lines, issued Pierce the world's first major collateralized digital asset mortgage last week. According to the announcement, the $1.2M loan will facilitate Pierce's purchase of an eighteenth-century church in Amsterdam. The formerly-forbidden chapel features an image of a spirit handing a coin down to a man, apparently commemorating the first Dutch royal mint.
According to a report by Fox Business, Pierce secured the loan with $3M in Bitcoin, stored in a trustless smart contract.
---
"A quadrillion dollar market"
Part of the obstacles to crypto adoption is that investors want to hold their crypto value, rather than liquidate their tokens on usable goods. Nexo and similar lending platforms solve that problem by offering instant lines of credit, which collateralize a user's crypto holdings.
"Nexo appears to have the capability of being the bridge between the old world of traditional finance and the brave new frontier that blockchain now enables" said Pierce in a statement. "Being able to borrow against one's crypto assets gives one options, when wanting to purchase a property, and aligns with my philosophy that real estate and tokenization will be a quadrillion dollar market."
According to Nexo's announcement, the new crypto mortgages feature will offer loans of up to $2 million USD, borrowed against the value of a user's holdings. Nexo believes this feature will add to the company's already high demand for crypto credit, reaching up to $300 million in the past 7 months.
Furthermore, the startup will offer up to 6.5% interest on all stablecoins. Nexo's platform adds to the growing list of cryptocurrency products which can replace or substitute for traditional finance.