Pineapple Fund Shuts Down After Donating $55m in BTC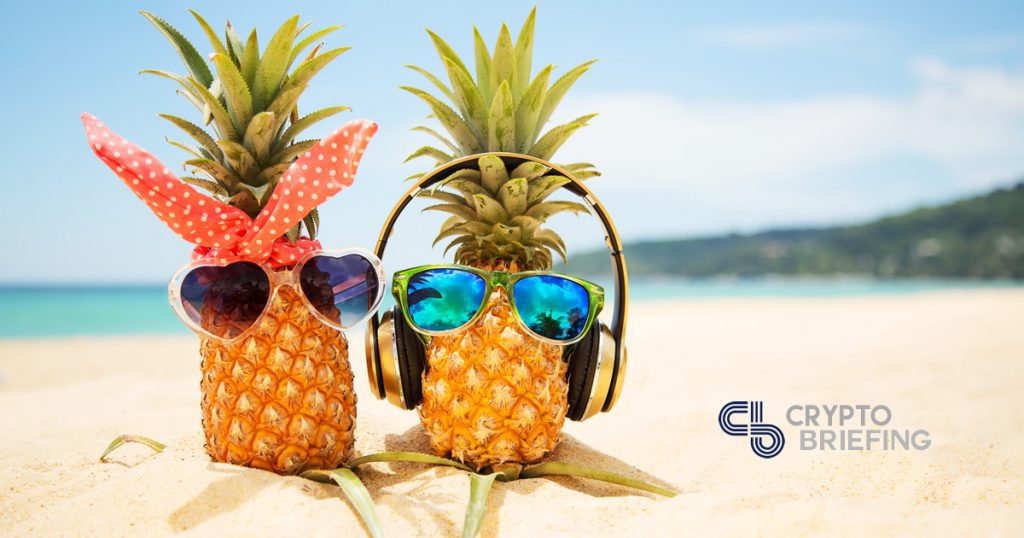 The anonymous Bitcoin philanthropist behind the Pineapple Fund has announced that they are closing down.
In a surprise announcement, the anonymous donor – who goes by the name of 'Pine' – said that having made their final donation to the Internet Archive (a non-profit organization looking to set up an internet-files library) they would be shutting the Pineapple Fund down.
In a Reddit post published on Thursday, Pine told supporters: "It's been five months, and having just made my last PF donation to the Internet Archive, I figure it might be a good time to say farewell."
Set up in 2017, the Pineapple Fund is run by an anonymous donor who has donated large portions of their Bitcoin holdings towards charitable causes.
According to its website, the Fund has given 5104 BTC – over $55m in donations – to 60 charities worldwide.
Pine also thanked members of the crypto community who had helped them decide which causes to support and suggested that there was a possibility of future donations in a couple of years.
---
Some of the charities that had been supported by the Pineapple Fund had been relatively conventional. One of the major beneficiaries had been the Water Project, a charity which is seeking to provide safe, clean drinking water to communities in sub-Saharan Africa.
There are also multiple charities that are angled towards technology. As well as the internet archive, the Fund has supported charities that are seeking to improve levels of privacy for internet users as well as organizations that seek to encourage more women to go into the tech sector.
In December, the Pineapple Fund gave $1m towards MAPS, a charity that is testing the effectiveness of using MDMA – ecstasy – in treating PTSD.
Little is known about the mysterious Pine. On the website, the anonymous donor said that they had decided to keep their identity a secret because they wanted the focus to be on the project and putting cryptocurrency to a good cause rather than gaining personal kudos.
That said, it is clear that Pine has been involved in cryptocurrency for quite some time.
In their farewell address, Pine said they missed the times when "you could count the number of altcoins with one hand. Finding someone who even knows about Bitcoin was extremely rare".
There has been growing trend for using blockchain technology in the aid sector. Back in April, the Wikimedia Foundation announced an official partnership with the Request Network to be able to use their protocol to receive donations in cryptocurrency.
We have to hope that others have been inspired by the line in the sand drawn by the generous Pineapple Funder… and that the break inspires him, her, or them, to jump back in later.