PlusToken Scam Dumping $67 Million in EOS, Incoming Crash
On-chain data reveals that EOS could go through a sell-off as scammed tokens begin to change hands.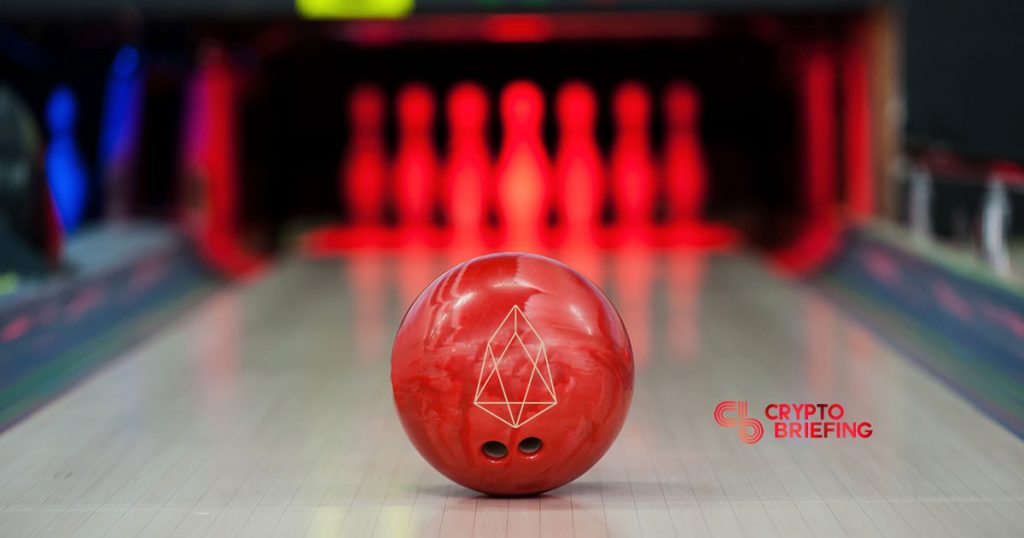 Key Takeaways
Nearly 24 million EOS have been moved by the perpetrators of the PlusToken scam into an unknown address
Historical data suggests that the individuals behind the transfer are preparing to sell these tokens
A spike in the selling pressure behind EOS could see the token fall to $2 or lower
The PlusToken Ponzi looks like it is preparing to dump $67 million in EOS on the market, which could cause prices to crash.
Trying to Lose Sight
CoinHolmes, a Chinese-based blockchain analytics provider, has identified the movement of more than 23.6 million EOS related to the PlusToken scam. The funds are worth roughly $67 million and are currently parked in an unknown wallet, with only 350 EOS remaining in the original address.
The anti-money laundering analytics provider maintains that based on historical data, the perpetrators of the PlusToken scam could be preparing to sell this massive number of stolen tokens.
"Further analysis revealed that the [new] address belongs to the cold wallet "coldlaregist" address, which means that the PlusToken group may be prepared to further sell the funds," said CoinHolmes.
💵 – 26,316,340 #EOS (67,139,660 USD) move from #plustoken to unknow wallet

Date : 2020-06-22 08:18:13 (GMT 0)
Blockchain : #EOS
Symbol : #EOS

Detail: https://t.co/8KhoLQAW0y

— ClankApp – Crypto Whales Tracker 🐳 (@ClankApp) June 22, 2020
A further increase in the selling pressure behind EOS could have severe implications on its price. The smart contacts token is one of the top cryptocurrencies by market cap that has struggled to recover from March's market meltdown. As a result, losing the current support level could be catastrophic.
EOS Continues Consolidating
From a technical perspective, EOS' price action has been contained within a parallel channel for the past two months. Since early April, each time this altcoin surges to the upper boundary of the channel, it pulls back to hit the lower boundary, and from this point, it bounces back up again. This price action is consistent with the characteristics of a parallel channel.
In the event of a sell-off, EOS may have the ability to break below the $2.4 support level, which has held steady since this technical pattern began to take shape. By drawing a parallel line equal to the distance of the height of this channel, it is reasonable to assume that this cryptocurrency could plunge towards $2 or even lower.
PlusToken has a disproportionate impact on prices because of its enormous holdings. For this reason, one could argue that it may allow prices to go higher before it starts dumping on unaware investors. Under such circumstances, moving past the middle line of the parallel channel will enable EOS to rise to the upper boundary that sits around $2.8.
History Might Repeat Itself
It is worth mentioning that the last time the individuals behind the PlusToken scam moved a significant number of tokens was back in mid-February. During that time, approximately 12,000 BTC were transferred to an unknown address.
A few days later, Bitcoin peaked at a high of $10,500 and entered a downward trend that saw it lose nearly 70% of its value. The flagship cryptocurrency plummeted to a low of $3,600, marking one of the biggest crashes in its 11-year history.
Now, a similar scenario could be about to take place following the recent movement of 23.6 million EOS. Precautions must be taken immediately to avoid the risks of another massive correction.
For more key market trends, subscribe to our YouTube channel and get weekly updates from our lead bitcoin analyst Nathan Batchelor.