Polkadot Launches 'Canary Network' To Test Blockchain Interoperability
Developers can stress-test new technologies before using them on Polkadot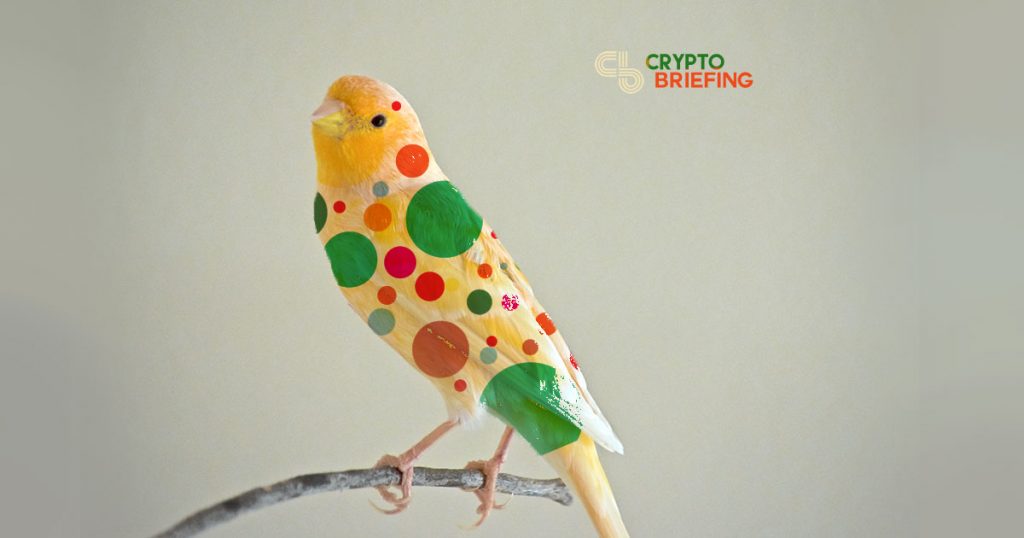 An early version of Polkadot has been released today, allowing developers and the broader community to experiment with new features ahead of the mainnet launch.
Known as Kusama, the network is a "proving ground" where projects can build parachains, stress-test new technologies and trial the Polkadot network's governance system. It appears to be named for Yayoi Kusama, a Japanese contemporary artist known for her polkadot-style patterns.
As a 'canary network,' developers can test their code on Kusama to identify issues and bugs before deploying to the mainnet. "Kusama is an early, unaudited and unrefined release of Polkadot," according to the official website. There are even KSM tokens – distributed to participants in the DOT sale at a 100:1 ratio – that can be used for validating, bonding parachains and participating in the governance system.
Polkadot is an interoperability network that allows independent blockchains to easily interact with one another. It was founded by Gavin Wood, a co-founder of Ethereum (ETH) and former CTO of the Ethereum Foundation.
"Without a network like Kusama, there is no reasonable way to fully understand the potential dangers that lie ahead," explains the website.
The Kusama genesis block was mined earlier this morning at around 09:30 CEST.
Although Kusama is effectively Polkadot v0.5.0, the two networks will remain entirely separate. Once Polkadot launches, Kusama will continue to run alongside as an "experimental testbed" for new technologies that can subsequently be ported over to the mainnet.
Kusama stakeholders can also participate in the governance system, which decides how to spend funds collected through transaction fees.
"[W]e envision it will cater to new, early functionality and projects preparing to develop and deploy on Polkadot," reads the website. 1% of DOT tokens have also been reserved for grants.
All validator nodes will initially be run by the Web3 Foundation, a longstanding developer on the Polkadot network. However, payments are yet enabled, and Web3 will be solely responsible for governance. Parity expects the network to become fully decentralized within a month.