Polywhale Team Abandon $100 Million Project Amid Scam Allegations
Polywhale developers shut the project down and sold most of their tokens in what appears to be a "soft" rug pull.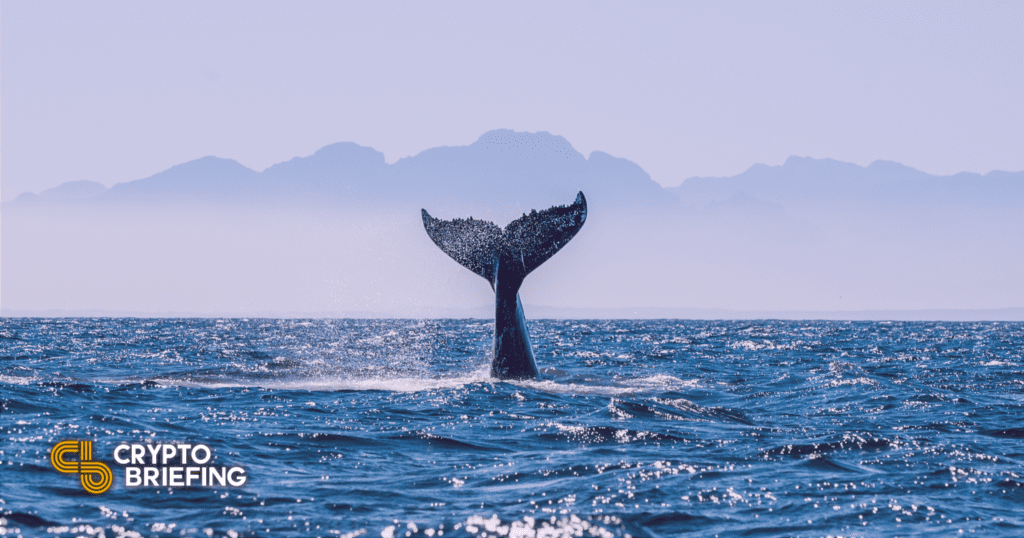 Key Takeaways
Polywhale Finance, the first yield farm on Polygon, has abandoned the project and withdrawn over $1 million in tokens.
The team said they were quitting due to bad tokenomics and poor market conditions, a claim dismissed by others.
Community members describe the incident as a "soft rug," a fraudulent exit scam in which project founders sell own tokens on the market.
Polywhale Finance, the first-ever yield farm on Polygon has been abandoned by its founding team amid rug pull allegations.
Polywhale: Another Yield Farming Exit Scam?
The team has stated in an official statement that they are moving on due to bad token economics and market conditions.
"We have decided that we will no longer be developing the project for multiple reasons," the team wrote in their final note amid allegations of an exit scam from community members.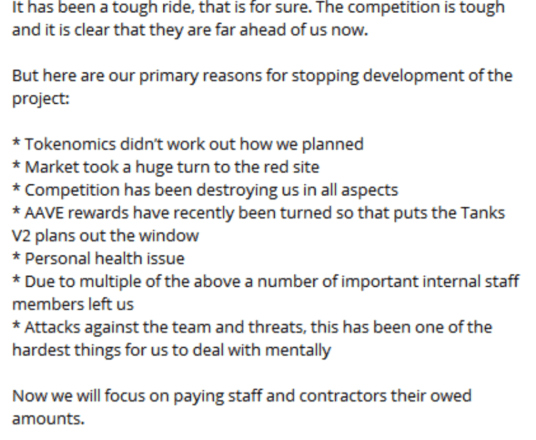 Even though the team blames its exit on tokenomics, there are indications of malicious intent. The official Telegram chat group has been deleted and there is a consensus among community members that the project was a potential scam.
Community members describe the incident as a "soft rug," a situation when project founders abandon a project after dumping their own tokens on the market in exchange for stable coins.
Polywhale Finance was launched in April 2021 by an anonymous team. It functioned as a yield farm, offering its users a chance to make incredibly high returns on their deposited funds.
Users could stake various tokens including Matic, Quick and several other tokens to earn as APRs as high as 1000% in the native token called Krill.
Daily reminder that most cryptocurrency is basically worthless and value is based on speculation. Be prepared to lose it all – as a lot of people just did $krill pic.twitter.com/Qtkb8mpiUl

— Liam Brennan (@LCBrennan) June 20, 2021
Up until the last week, Polywhale had a total value locked (TVL) of over $100 million across liquidity pools as well as other single asset pools.
But the team recently started draining funds from its treasury. A specific transaction shows that the Polywhale team drained over $1 million from the project's treasury from their meant for future development, and sent them to their own wallets.
"They were draining funds for five days ago while still advertising they were going to add new dev features, it's not a simple shutdown it's an exit scam," one community member told CryptoBriefing.
Polywhale rugged without a hack. Devs said they are tired 😂🤣

— exodier (@exoldier) June 20, 2021
Soon after the team announced their exit, the price of Polywhale's native KRILL token crashed from trading at $1.5 on Jun. 18 to now $0.13, according to CoinGecko.
Polywhale is not the only recent scam on Polygon. The ongoing yield farming craze, high amounts of liquidity, and negligible fees has made the network a perfect venue for scammers to thrive.
‼️‼️ Polysa team has ABANDONED the project and SOFT RUGGED. Twitter is deleted, TG group is dead. Please use Emergency Withdraw to pull out your funds if you are unable to unstake (Some users are reporting this issue).https://t.co/IkkwN3KbK2 pic.twitter.com/NrJEsitmmt

— Rugdoc.io (@RugDocIO) June 20, 2021
Over the weekend, two other smaller yield farms, Polycash Finance and Polysa Finance executed soft rug pulls, and dumped native tokens on their users before deleting social media accounts.
Such incidents follow the highly advertised and notorious collapse of Iron Finance, an algorithmic stable coin project on Polygon that suffered from a massive liquidity attack. Several commentators have alleged the Iron Finance incident may have also been a result of a soft rug pull, similar to Polywhale Finance and others.
Contributing to the expansion of alleged exit scams like Iron Finance and Polywhale is QuickSwap, a Polygon-based DEX. QuickSwap promoted the two projects with massive liquidity reward programs, without displaying due diligence in picking their partners.