Predict the Future With Phemex Prediction Markets
Top Singaporean exchange Phemex has recently launched Phemex Prediction Markets.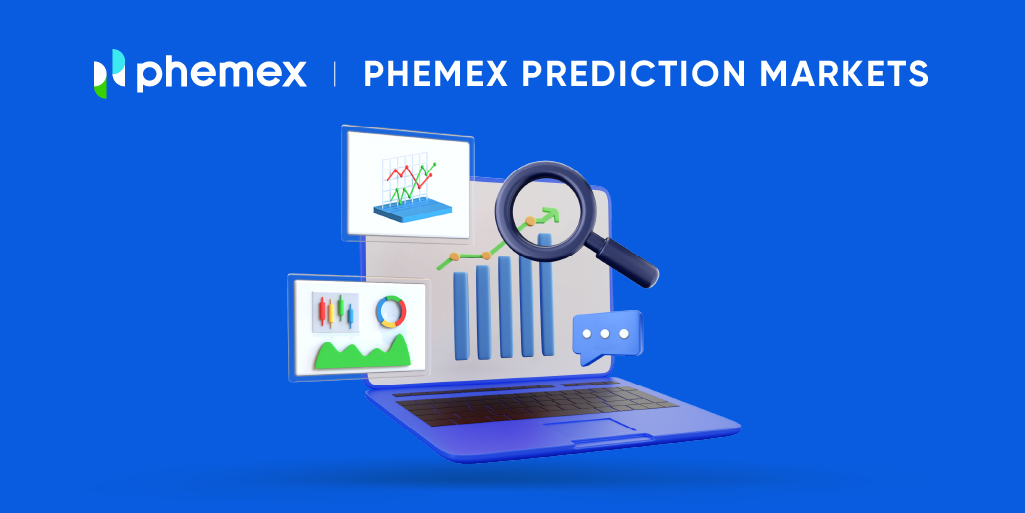 The Singaporean cryptocurrency exchange has developed Phemex Prediction Markets, an exciting new product that will let you, as a user, predict by purchasing shares in any market according to the outcome you believe will happen.
How Does Phemex Prediction Markets Work?
With Phemex Prediction Markets, users can explore making predictions on the future outcome of an event in each market or pool. The areas of interest will not only be crypto-related. Phemex will introduce various attractive markets on news, politics, sports, and price targets where users can participate in various types of prediction markets.
A user selects the market in which they wish to participate, then chooses the outcome they are confident will take place. Finally, they will purchase the relevant shares for the market. Thanks to Phemex's new product, users can win large rewards after predicting various outcomes of an event. Shares are essentially the percentage of the prize pool that a user owns. If the prediction is correct, the winners will receive all the shares of those who chose the incorrect prediction.
Start predicting!
Phemex Prediction Markets is easy to use for all levels of investing experience, and users can earn crypto easily by predicting outcomes in their areas of interest.
To start using the new product, users have to follow just 4 simple steps:
Select a market and your predicted outcome.

Commit tokens or funds in exchange for shares in that market.

Check the outcomes to see if your prediction was correct.

Redeem your shares to get your rewards.
Why Phemex?
Phemex is a financial services company founded on the values of honesty, integrity, and trustworthiness. Phemex moved quickly after observing users' needs, allowing them to boost their earnings by working hard in the crypto area. Phemex Earn and Crypto Savings Accounts products provide the same level of security and simplicity as banks, but with much higher stablecoin annual percentage yields (APYs).
Once again, the platform shows its capacity for launching revolutionary products such as Phemex Prediction Markets, another unique way that allows Phemex' users to maximize their profits. Phemex's evolution into becoming a complete financial platform has helped users earn profit from participating in prediction markets, saving on high APY accounts, and using the power of leverage trading in one single cryptocurrency platform.