Prove Anything Partners up With Ruby Protocol
The two protocols aim to combine their features to allow customers to manage their own data without having their privacy compromised.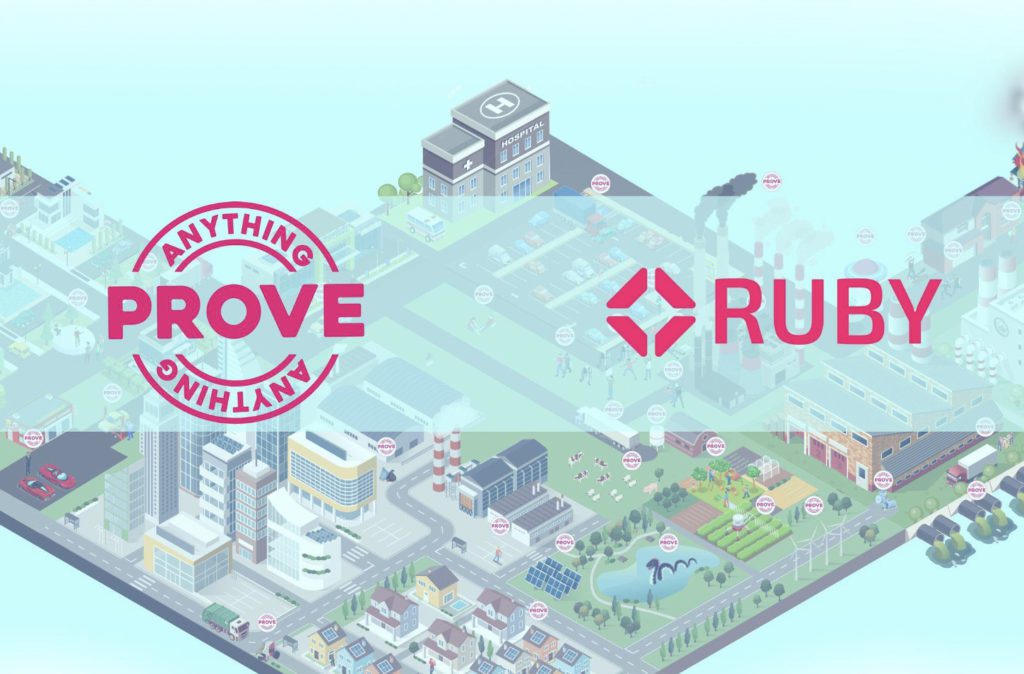 Credentials platform Prove Anything is entering a partnership with privacy-focused Ruby Protocol to provide consumers with robust data-management frameworks while enabling them to retain their privacy.
Data Management Meets Privacy
Prove Anything today announces its strategic partnership with Ruby protocol, the cross-chain, privacy-first infrastructure. The partnership aims to solve existing problems within the blockchain infrastructure by creating and combining robust data management frameworks with enhanced user privacy features, creating a new frontier for permission-based marketing, advertising and product interactions.
Prove Anything is an open protocol that creates proof, certification and provenance for customers and brand while respecting consumer privacy, security and data ownership. Commenting on the recent partnership with privacy-focused Ruby Protocol, CEO of Prove Anything CEO Glenn Shoosmith stated:
"The strategic partnership aligns our unique strengths by combining our areas of expertise in the fields of developing a robust data management framework and consumer privacy protection. Partnering with Ruby will allow us to use their Functional Encryption layer to keep our users data private in a dynamic way, that will become a new benchmark for permission based data sharing."
Prove Anything aims to strengthen and reshape the existing consumer market by creating simplified tools for businesses and consumers to enter the Web3 space. Data privacy regulation has grown complex, and it has become more challenging for businesses to manage, protect and disclose sensitive data. By redefining the way consumers control their data privacy, Prove Anything aims to remove data protection responsibility away from businesses while giving them additional channels for revenue and research.
The protocol has developed a toolset that includes dynamic Certificates of Authenticity that act as digital bridges within the supply chain functions. Manufacturers, distributors, retailers, and consumers will now be able to collect, store and access relevant verifiable information such as product information, recall status, research, and marketing data in real-time. Prove Anything has started its closed alpha test with partners to validate the system infrastructure. The team will be revealing its project milestone and timeline to the public in early August.