Pudgy Penguins Fly Off to New All-Time Highs
A year after touching their all-time low, Pudgy Penguins are soaring to new highs.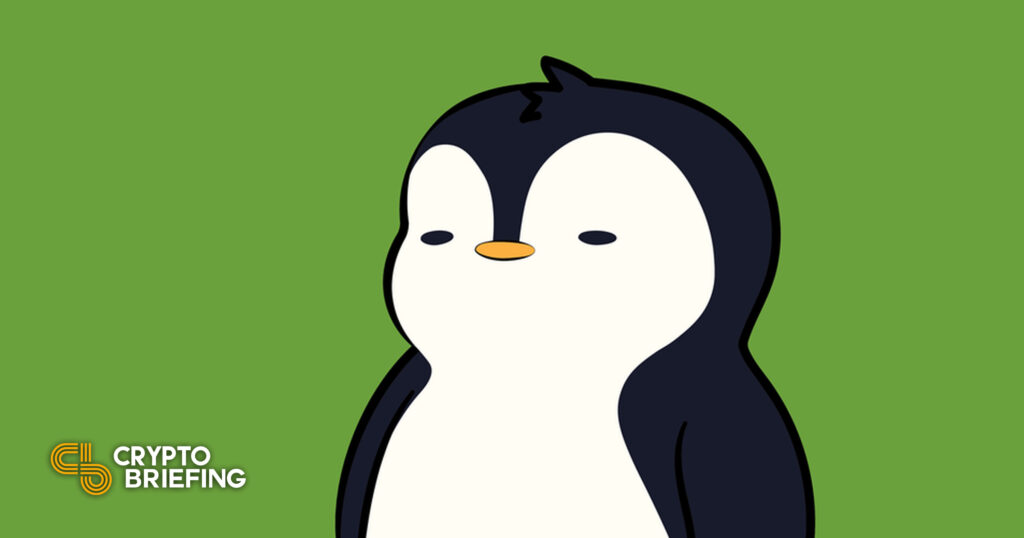 Key Takeaways
Pudgy Penguins have broken their all-time high and are now trading for 6.4 ETH.
The collection had previously been stuck in a range between 0.59 ETH and 4.09 ETH.
While the NFTs are reaching new ATHs in ETH terms, they have yet to make new highs in dollar value.
After spending over a year trading within the same range, Pudgy Penguins price floor has finally broken upwards and is now making new all-time highs.
Pudgies in Price Discovery
It turns out that some NFT collections are perfectly fine with the crypto winter.
Pudgy Penguins, the iconic flightless bird collection which took the NFT world by storm in summer of 2021, has just seen its floor price break new all-time highs. At the time of writing, the cheapest items of the collection were trading for 6.4 ETH (worth about $7,680).
The collection's floor has been ranging between 0.59 ETH and 4.09 ETH since December 2021; it finally broke upwards to 4.9 ETH on December 10, 2022. It then proceeded to consolidate to 4.1 ETH and is now firmly in price discovery, quite a feat considering the difficulty of present market circumstances.
It's worth noting that while Pudgy floor price has never been so high in ETH terms, the NFT project has already seen higher dollar values: in August 2021 the floor price reached approximately $12,400, and in April 2022 it touched $11,300.
Launched in June 2021, Pudgy Penguins quickly became one of the most popular PFP (social media profile pictures) collections on Crypto Twitter, almost as recognizable as CryptoPunks and Bored Apes despite its lower market capitalization. Composed of 8,888 items, the Ethereum-based collection consists of cartoon pictures of adorable, wholesome-looking penguins—a nice change from the wacky art privileged by most NFT projects.
Pudgies were plagued with internal controversies early on, including the revelation that one of their founders, Cole Villemain, was running undisclosed paid NFT promotions; the founding team was also suspected of siphoning funds from the protocol's treasury. Pudgy Penguins were later acquired by entrepreneur Luca Netz for 750 ETH in April 2022 (worth approximately $2.5 million at the time).
Disclaimer: At the time of writing, the author of this piece owned BTC, ETH, and several other crypto assets.