Putin Wants Crypto Mining Regulated: Report
Putin reportedly supports crypto regulations, not a ban.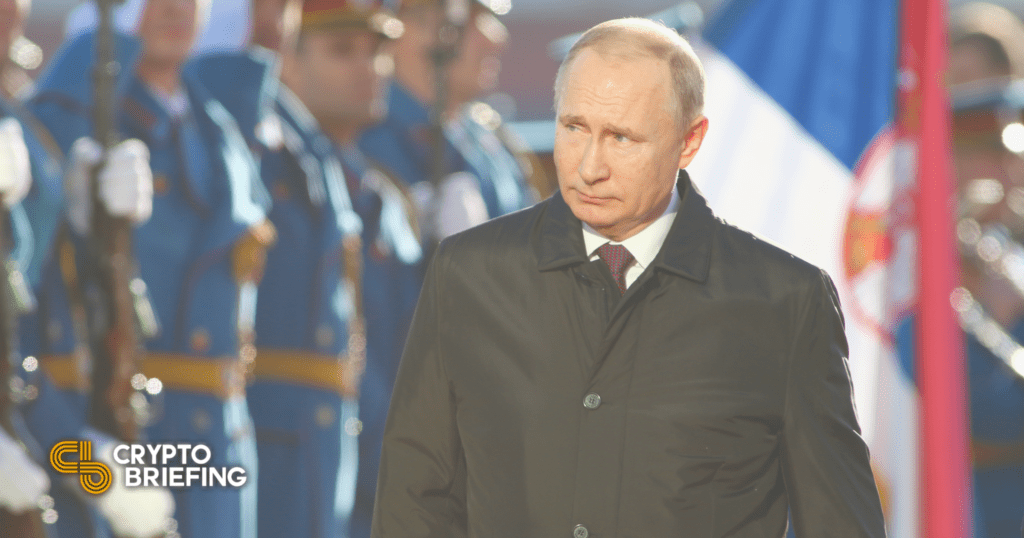 Key Takeaways
A Bloomberg report says Russian President Vladimir Putin is backing a proposal that aims to regulate crypto mining.
This is contrary to last week's proposal by Russia's Central Bank to fully ban cryptocurrency.
The report comes a day after President Putin was quoted as saying Russia had "advantages" in crypto mining.
The Russian President Vladimir Putin is in favor of regulating crypto mining, per a media report.
Putin in Support of Mining Regulation
Russian President Vladimir Putin may be in support of taxing and regulating crypto mining in the country, per a latest Bloomberg report. This is contrary to the Bank of Russia's proposal for a total ban on crypto mining and trading last week.
Anonymous sources familiar with the matter told the publication that Putin is backing a new proposal by the government that aims to regulate mining—an energy-intensive process that uses specialized computational chips to process transactions on a Proof-of-Work blockchain like Bitcoin.
The report comes a day after President Putin was quoted as saying Russia had "advantages" in crypto mining. In a government meeting held on Wednesday, Putin commented that "we also have certain competitive advantages here, especially in the so-called mining." Putin referenced the country's surplus in electricity production, which can be leveraged to support crypto mining.
As such, the Bloomberg report suggests that a new President-backed proposal may permit crypto mining operations to take place in energy-rich regions of Russia such as Irkutsk, Krasnoyarsk and Karelia. Neither the government not the central bank has issued an official notice in this regard.
In terms of Bitcoin mining, Russia is the third-largest country based on its share of the Bitcoin hashrate, a unit of computational power on the network.
The U.S. boasts the leading share of the Bitcoin hashrate globally, according to data released by Cambridge University as of end of August 2021. China, which led the mining industry previously, issued a blanket ban on cryptocurrency last year that prompted larger mining operators to emigrate and enabled American firms to take the lead.
Kazakhstan was ranked the second-largest Bitcoin mining nation in the the same Cambridge report; however, the situation may have changed over the last week, after its government temporary banned mining amid an ongoing energy crisis.
If the latest report is true, Putin's backing may advance regulations that will legitimize crypto mining industry in Russia. It can also strengthen the country's global position in the mining sector, presently led by the U.S.