QLC Chain Brings Online Privacy To The Blockchain
QLC Chain gives users back control of their data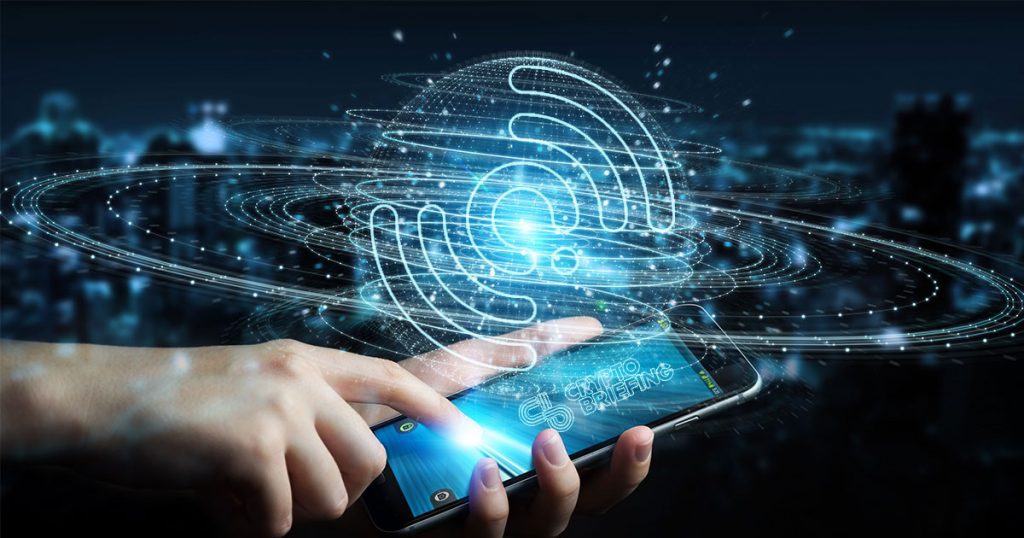 QLC Chain (originally QLink) concluded its ICO in December 2017 and initially began as "a decentralized mobile network, dedicated to constructing an open-source telecom infrastructure on blockchain."
But in the past year, that focus has begun to shift. In May 2018, QLC Chain rebranded and pivoted its focus toward solutions that incorporate a "next generation public blockchain designed for [the] Network as a Service (NaaS)" industry. Examples of NaaS solutions include "extended Virtual Private Network (VPN), bandwidth on demand, security firewalls, antivirus" and much more.
QLC Chain's consensus mechanism is unique in that it is a composition of two protocols: Delegated Proof of Stake (DPoS) and Shannon Consensus. QLC Chain's DPoS is utilized to conduct transaction verifications on the network, whereas the Shannon Consensus is the protocol for governance via Proof of Voting.
This dual protocol architecture is referred to as the Multidimensional Block Lattice and drew inspiration from Nano, a payment's cryptocurrency that uses a similar network architecture. Though QLC Chain claims to have been the first project "that allows users to create tokens within the [block lattice architecture] and use it for their businesses."
Through its unique dual consensus protocol, QLC Chain claims to deliver 3,500 transactions per second, offer massive scalability, and create an environment for NaaS related dApps.
In March 2019, the QLC Chain MainNet (GO-QLC) launched, along with the announcement of the GO-QLC utility and fuel token, QGAS.
---
QLC Chain's interoperable staking protocol on NEO
Interoperability has been the subject of a previous discussion on Crypto Briefing, as a "lack of interoperability has become a considerable hindrance for blockchain adoption."
QLC Chain conducted its ICO on the NEO public blockchain and has opted to continue to implement its current NEO standard NEP-5 QLC token alongside the GO-QLC QGAS fuel token. Through the current iteration of the model, users will be able to stake NEP-5 QLC tokens and claim QGAS tokens on GO-QLC through a cross-chain application.
Additionally, token staking allows users to increase their voting power among other staked wallets. The higher the voting power in the network, the more QGAS an individual or entity will earn.
According to Marketing and PR Director Toya Zhang, the QLC Chain development team met with NEO Global Development on the development of its framework and "the interoperation [protocol] between QLC Chain and NEO [has been] completed."
While QGAS does not currently list on any exchanges, BitAsset is listing an "IOU" QGAS token, which is scheduled for automatic swapping once the QGAS token releases on May 28th. That said, QGAS is to be the token used primarily by clients and consumers of QLC Chain products.
---
Applications for enterprise clients
A Research and Markets study from June 2018 stated the global application-to-person (A2P) "SMS market is expected to grow from US $44.12 [billion] in 2017 to US $60.55 [billion] by 2025."
In preparation for such an increase in market size, QLC Chain recently announced the launch of its first enterprise-scale application, the Global SMS Billing System.
The system enables "enterprise users to conclude SMS billing and clearance instantly with service providers" while at the same time recording "the message log on chain for fraud protection and security."
To compete in the SMS business platform space, QLC Chain has partnered with Montnets, a leading cloud service provider and one of the largest enterprise cloud communication platforms in China.
In April 2019, the Shenzhen Stock Exchange – China's NASDAQ – published an announcement, which highlights how QLC Chain seeks to reduce asset loss through minimizing communication fraud. More examples included QLC Chain's trusted billing payment services, inter-carrier clearance, and reduction in storage requirements.
As an enterprise client, Montnets has dedicated to use and expand the QLC Chain network. Just this month, they signed an MOU to purchase US $2 million in QLC and QGAS tokens "to deploy related communication service[s] on QLC chain." Further, Montnets plans to purchase tokens on the public market.
---
QLC Chain caters to the consumer
QLC Chain tentatively plans to begin shipping its first consumer-oriented product, Confidant, in June 2019.
Confidant is a privacy-focused hardware and application package that includes a personal node station for cloud hosting, and an encrypted messaging application for private chatting.
Confidant aims to serve as a private, decentralized version of WeChat, where network owners can create accounts for those they allow to participate. Users can then store their messages, data, and files on a private server.
People are becoming aware of just how much of their data is essentially being farmed by third-party applications. Not only does QLC Chain give users access to multiple tools all on one interface, but it also enables them to take control of their data