Rand Paul Considers Crypto a Possible Reserve Currency
The U.S. Senator suggested crypto could replace foreign currency holdings.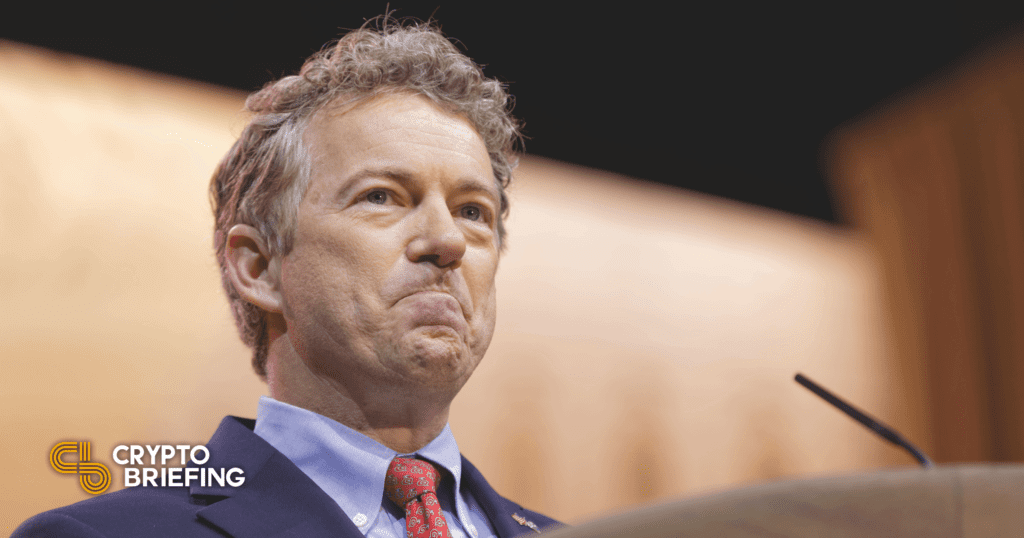 Key Takeaways
U.S. Senator Rand Paul has suggested that cryptocurrency could potentially act as a world reserve currency.
Currently, this role is usually filled by foreign currencies.
Other analysts and politicians have also suggested crypto could serve as a reserve currency.
U.S. Senator Rand Paul suggested in a recent interview that cryptocurrency could serve as a world reserve currency.
Rand Paul Considers Crypto's Potential
In an Axios interview broadcast on HBO this Sunday, Paul commented on what he sees as an unstable financial system, noting that "government currencies are so unreliable." He added: "They're also fiat currencies…they're not backed by anything."
Paul noted that although the U.S. dollar is more stable than some alternatives, cryptocurrency could serve a role currently filled by government-backed currencies. He said:
I've started to question now whether or not cryptocurrency could actually become the reserve currency of the world as more and more people lose confidence in government.
Rand Paul has previously endorsed Bitcoin for other reasons. Most notably, he accepted Bitcoin donations in his 2016 presidential campaign and was the first U.S. candidate to do so.
Others Have Made Similar Suggestions
Central banks typically hold foreign currencies as reserve currencies. Just as banks have no direct control over the supply and issuance of another country's currency, they would not have the ability to print new Bitcoin or other major cryptocurrencies.
In December, Morgan Stanley's head of emerging markets Ruchir Sharma called cryptocurrencies a "new class of contenders" for reserve currencies for precisely this reason. He drew attention to the U.S.'s COVID-19 response and its rapid printing of the U.S. dollar, arguing that Bitcoin would resist any similar actions.
In January, Canadian politician Stephen Harper suggested that Bitcoin could serve as a reserve cryptocurrency, but acknowledged that the U.S. dollar "will still be the bulk" of reserve holdings.
Disclaimer: At the time of writing this author held less than $75 of Bitcoin, Ethereum, and altcoins.