Request Network Launches Financial Applications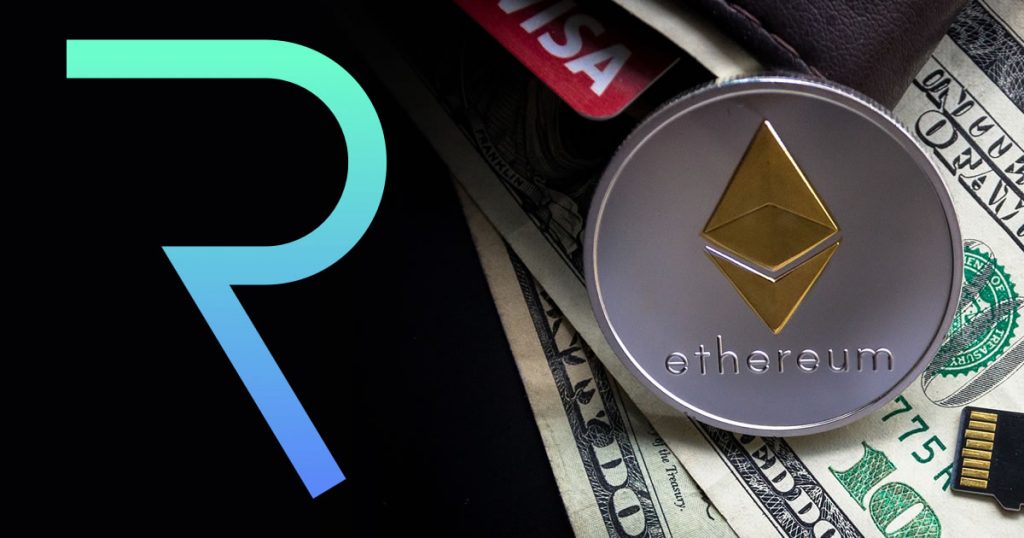 Request Network, the payment system that allows anyone to send or request cryptocurrency payments, officially launched today on mainnet after a successful ICO last year.
The startup, which was backed by the Y-Combinator accelerator, promises to deliver financial transfers at a fraction of the cost of traditional bank fees, with a cap of $1.50 per transaction.
Request Network has been designed as a platform on which developers can build their own financial applications; and to stimulate innovation in the community the company also announced a $30 million grant program for developers, distributed over five years. An application for funding also went live today.
"We're very excited to see the ways in which developers connect with the technology, and use it to make cryptocurrency payments mainstream, both B2B and B2C," said Vincent Rolland, the company's lead developer.
In order to make the system accessible to these new applications, the code is open source and auditable.
The initial payment method will be exclusively Ethereum, with support for Bitcoin and other cryptocurrencies – even fiat currencies – on the development roadmap.
Request Network use cases include basic transactions such as sending money between friends and family, and buying and selling goods online. The company envisages a "Pay with Request" button that could co-exist with the opportunity to pay via credit card, money transfer service, or PayPal.
The competitive advantage of using blockchain technology, however, is quite clear – with network costs ranging from 0.005% to 0.1% the service undercuts competitors by orders of magnitude. Bank details or card information would also unnecessary – a simple example illustrated on their website shows how a merchant (Amazon, in this instance) might push the request to a user's phone, where it would be confirmed without sharing sensitive information. The transaction would then be logged on Request Network's immutable ledger.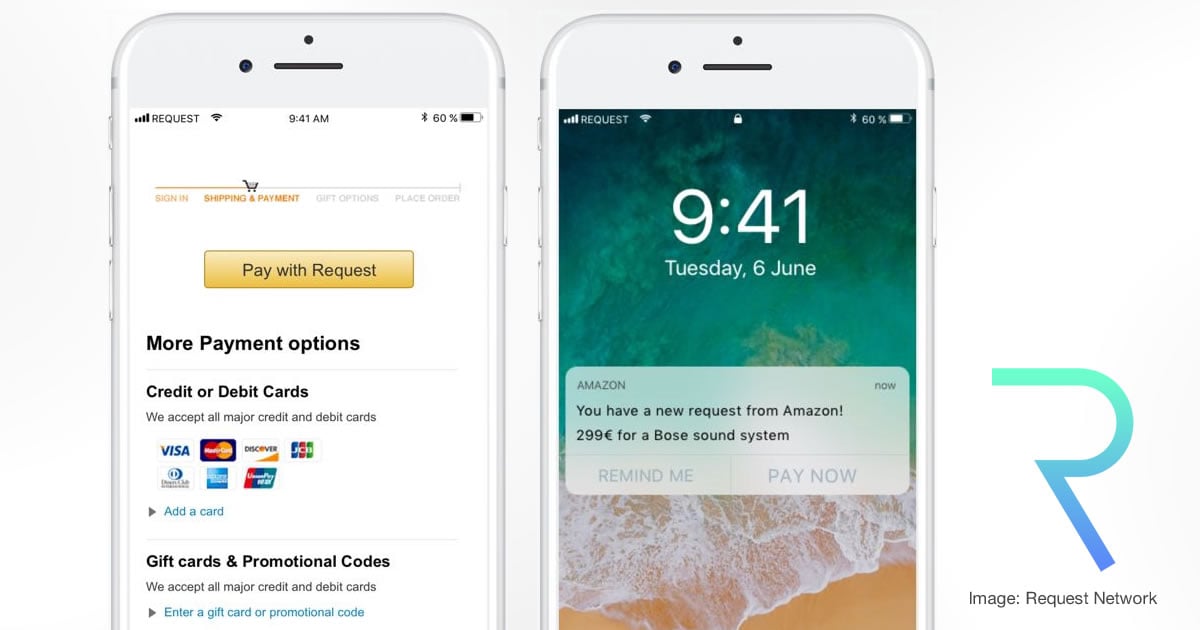 The news comes less than a week after Request Network announced a partnership with Big 4 auditing firm PricewaterhouseCoopers (PwC). The purpose of the collaboration is to help clients obtain professional services and onboarding expertise related to integrating blockchain into their business.
The REQ token, a top 100 crypto, peaked at over $1.07 in January; but like the rest of the cryptocurrency market it has dropped significantly since then, and at the time of writing was trading at $0.19, suggesting a market cap of around $127M.