Ripple CEO Discusses Ongoing SEC Lawsuit
Garlinghouse claimed that America was losing competitiveness in the blockchain industry due to the lack of regulatory clarity.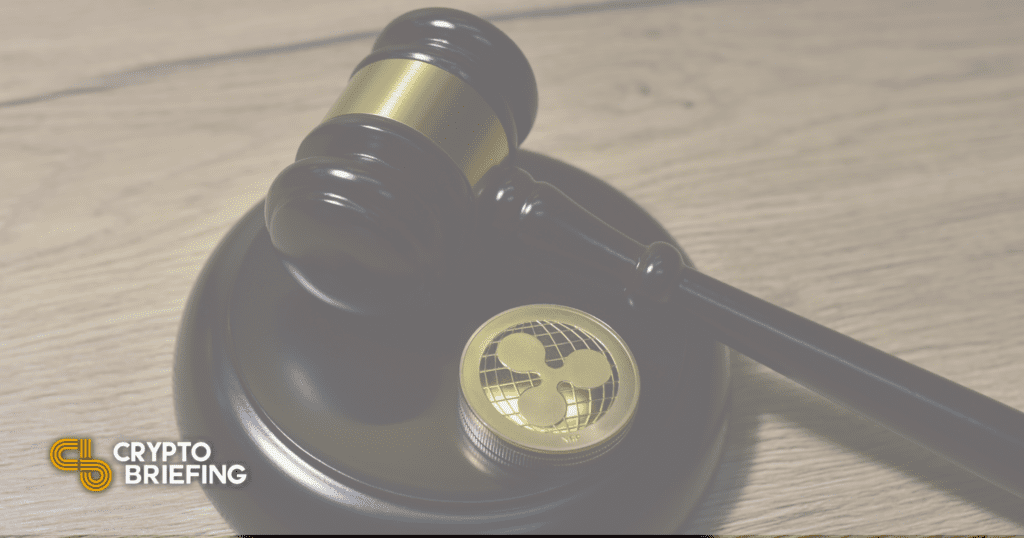 Key Takeaways
Today, Brad Garlinghouse said the SEC would have trouble showing Ripple's sale of XRP constituted violations in securities laws.
The Ripple CEO expressed dissatisfaction with what clarity the SEC has provided on crypto regulation.
In contrast, Garlinghouse praised the Biden Administration's executive order on cryptocurrency regulation, which he called significant and positive progress.
Brad Garlinghouse, the chief executive officer of Ripple, discussed his company's ongoing case with the Securities and Exchange Commission in an interview today. He said that it would be a difficult for the SEC to show that Ripple sold unregistered securities, especially given the lack of regulatory clarity.
Garlinghouse Comments on Lawsuit
In a wide-ranging interview with CNBC in Paris this morning, Brad Garlinghouse made public comments on his company's ongoing legal battle with the SEC. Ripple has been embroiled in a lawsuit with the SEC since December 2020.
The central question of the case, as Garlinghouse noted, is whether or not Ripple sold unregistered securities when it initially offered its XRP token, and the answer to that requires establishing whether or not XRP is a security. Garlinghouse claimed that the SEC's position, which is that Ripple should have been aware that its token was a security at the time, is untenable:
"I think it's very clear that in the United States the laws have not been clear, and for the SEC then to go back in time and say you should have known all along… it's a hard case."
Garlinghouse then went on to claim that recent events in the judicial process lent credence to his firm's defense that it did not sell unregistered securities. For example, he cited a court ruling that came out in the past few days that required the Commission to publish information on speeches given by its director of the division of corporate finance, William Hinman, in which he claimed that Ethereum was not a security.
The head of Ripple then knocked the SEC for not providing regulatory clarity, a predominant aspect of the company's defense. He mentioned that he oftentimes advises entrepreneurs in the crypto space not to get started in the U.S. for its lack of clarity. He did, however, call the recently signed executive order on crypto regulation a significant and positive development.
Disclosure: At the time of writing, the author of this piece owned BTC, ETH, and several other cryptocurrencies.