Ripple Price Analysis: Preparing For Test
XRP is preparing to test its support line.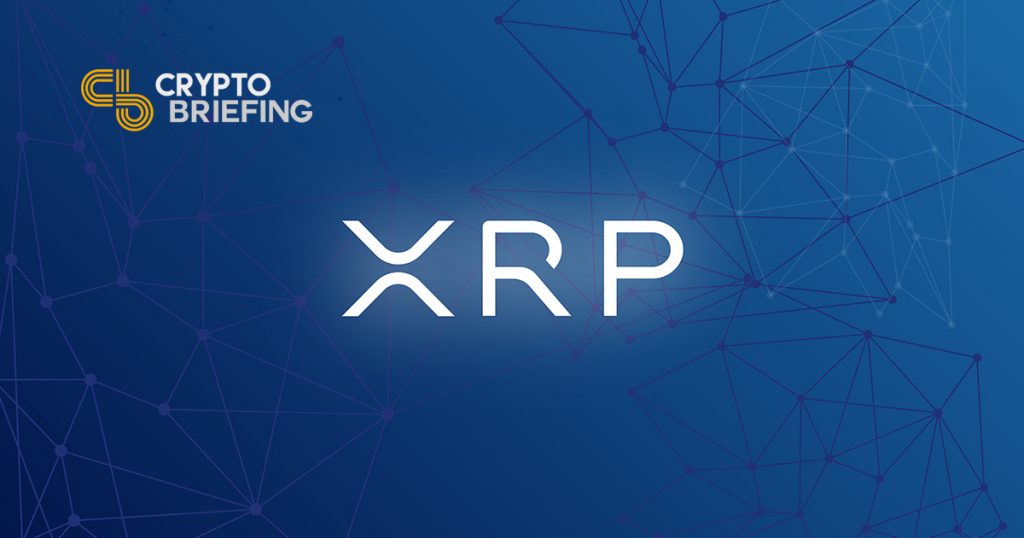 Ripple has a bearish short-term and medium-term trading outlook
The four-hour time frame shows that a bearish head and shoulders pattern has been triggered
The daily time frame continues to show Ripple testing long-term trendline support
Ripple has moved to test long-term trendline support below the $0.20 level, following the heavy cryptocurrency market sell-off earlier this week. The XRP/USD pair continues to struggle to bounce from this key technical area.
XRP/USD has been one of the worst performing digital currencies inside the top 10, having lost 18 percent in value since the start of the trading week and trading down by around 35 percent over a four-week period.
Despite showing bullish price action in September and October, the XRP/USD pair lost its short-term bid-tone and has continued to slump over the last 6 weeks.
From a value perspective, the XRP/USD pair may present a tremendous bargain at current prices, however, a price floor has yet to be confirmed.
The four-hour time frame shows that a bearish head and shoulders has played out to its full downside potential, leaving room for a technical correction to occur in the short-term.
The daily time frame shows that a long-term descending triangle pattern is in play, with the sellers testing the bottom of the pattern. The price is currently consolidating around the trendline support, making the medium-term situation less clear.
A sustained loss of the trendline support could see XRP/USD slipping towards the $0.15 level. However, the cryptocurrency does appear overstretched and could bounce higher at any time.
Traders would likely start to buy the XRP/USD pair from current levels if a broader market rally occurred or a fundamental catalyst surrounding Ripple presented itself.
It is certainly noteworthy that the RSI indicator reached its second most oversold level on record this week before bouncing back, while the MACD indicator has shown bullish price divergence during this week's decline.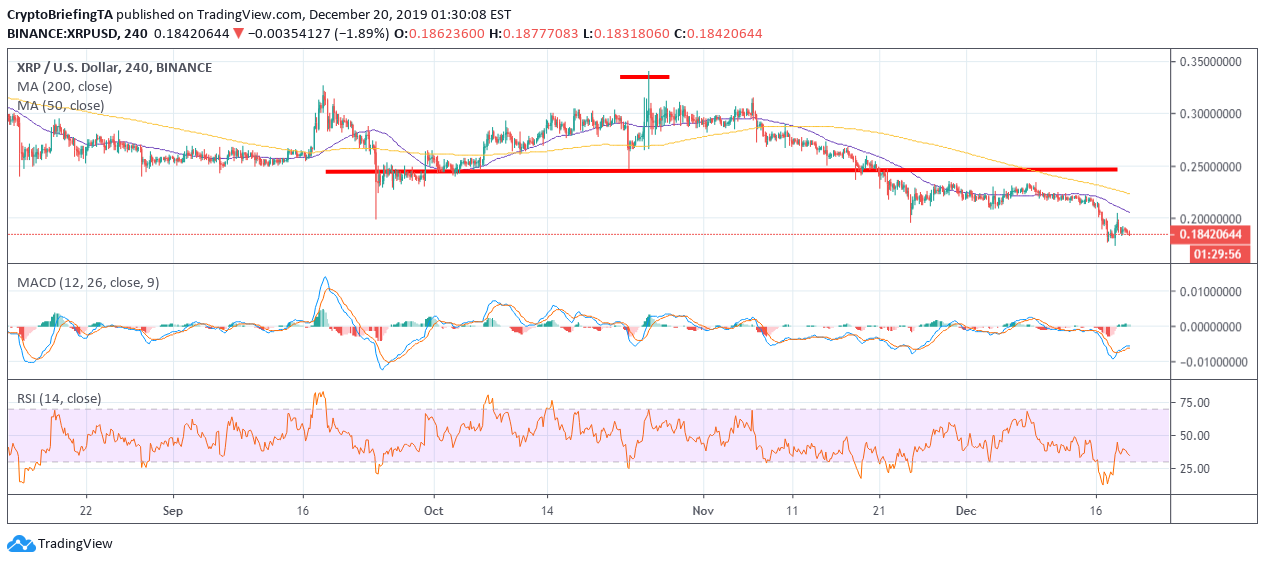 Upside Potential
The four-hour time frame shows that key technical resistance is now located at the $0.20 and $0.22 levels.
Key technical resistance over the medium-term is located at the $0.235 and $0.25 levels.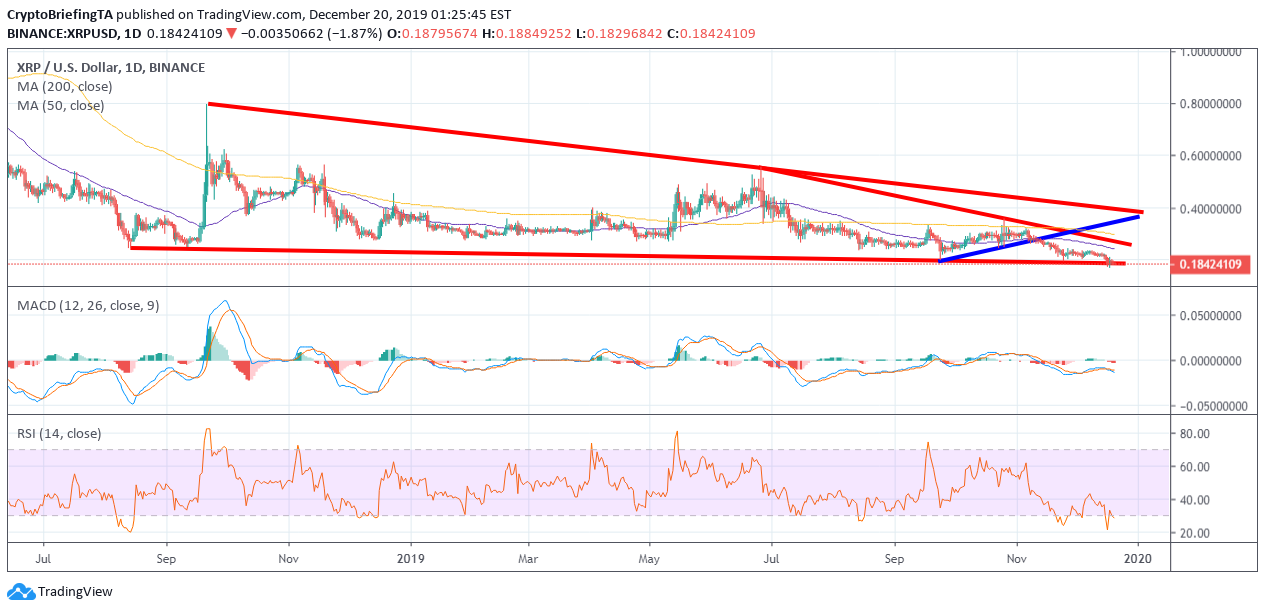 Downside Potential
The four-hour time frame is showing that the XRP/USD pair has strong long-term technical support around the $0.175 and $0.168 levels.
Watch out for a potential bounce from current levels. Sustained weakness under the $0.18 level would be concerning from a technical view.
Summary
Ripple has been hammered lower during recent weeks, despite showing encouraging technical signs during September and October.
If the long-term trendline support holds XRP/USD over the coming session, the chances of a solid rebound are high.