Ripple Proposes Its Vision for Cryptocurrency Regulation
The company has put forward a set of proposed guidelines for regulating the cryptocurrency industry.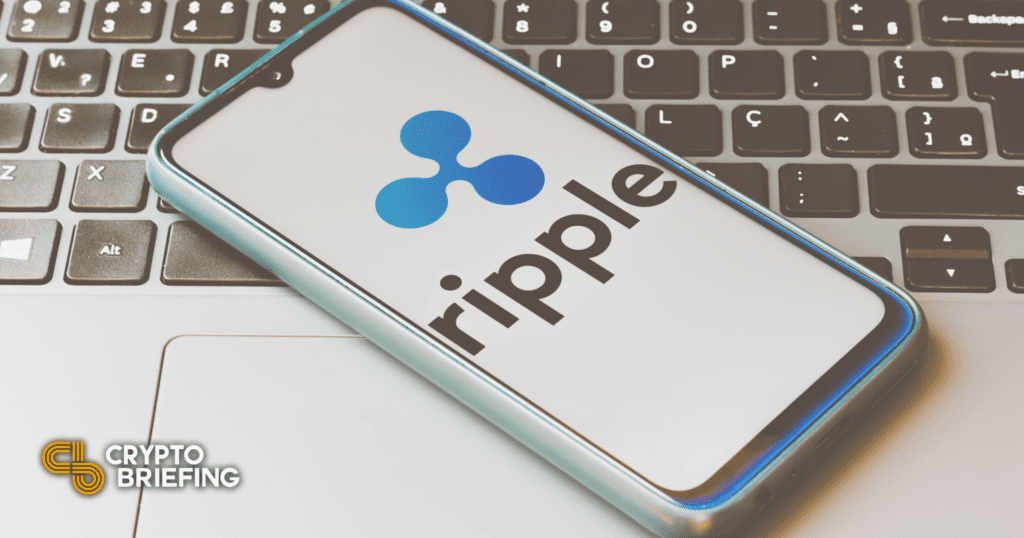 Key Takeaways
Today Ripple laid out its vision for a regulatory landscape surrounding digital assets in the United States.
It proposed three key pieces: public-private collaboration, building upon already-existing regulatory frameworks, and safe harbor provisions.
The proposal arrives amidst Ripple's own ongoing legal battle with the SEC.
Ripple has released proposed guidelines for cryptocurrency regulation in the U.S. The proposal is introduced amid Ripple's own ongoing battle with the SEC.
Ripple Releases Suggestions for Crypto Regulation
Ripple, the company behind XRP, has released a set of guidelines for regulating the blockchain and cryptocurrency space that it has dubbed, "a real approach to cryptocurrency regulation." According to Ripple's head of public policy, Susan Friedman, this proposed policy framework has been conceived of in part through discussions with regulators and members of Congress, and Ripple CEO Brad Garlinghouse has remarked that Ripple's proposed measures offer advantages as compared to "a regulation-by-enforcement approach."
The proposal suggests a three-pronged approach: encouraging public-private collaboration, adapting regulatory frameworks that already exist, and what are called cryptocurrency innovation sandboxes.
The public-private collaboration push encourages regulators to work with crypto industry entities and market participants when making policy or legislating. Ripple points out a prime example of this in action, the Eliminate Barriers to Innovation Act of 2021, which passed in the House of Representatives in April but is pending in the Senate.
The second key piece in Ripple's proposal is to take advantage of the sensible regulatory frameworks that already exist by simply tailoring them to better fit cryptocurrencies' unique aspects. Ripple hails U.S. financial markets as "first in class," due in part, it says, to "the existing regulatory framework under which they operate." Ripple seems convinced that simply adapting frameworks that already exist could already "provide the clarity innovators seek–and the market protections consumers deserve."
To this end, Ripple advocates for both the Securities Clarity Act (SCA), which was introduced in July, and the Digital Commodity Exchange Act (DCEA), which was introduced last year. The SCA, complementary with the DCEA, would differentiate "investment contract assets" from securities, and the DCEA would define (at the federal level) a "digital commodity exchange" and grant authority and oversight to the Commodity Futures Trading Commission (CFTC).
Lastly, Ripple proposes innovation sandboxes for cryptocurrencies, which are "safe harbor" regimes that allow network developers to launch products and develop networks "for a limited period of time without needing to comply with federal securities laws, provided certain conditions are met."
Disclosure: At the time of writing, the author of this feature held XRP, BTC, and several other cryptocurrencies.