Ripple Rebrands Products Amidst Tentative Plans to Leave U.S.
The company's new trademarks include RippleX and Ripple Impact.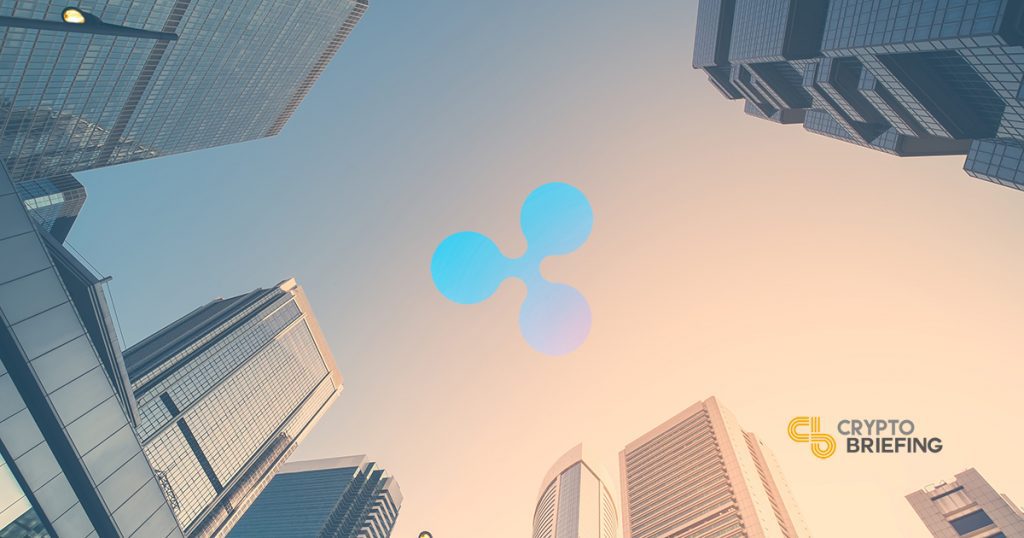 Key Takeaways
Ripple has rebranded two of its blockchain products.
It will also advance its RippleNet platform, with more details revealed at the end of the month during a conference.
Ripple is considering leaving the U.S. in favor of a friendlier regulatory environment, according to executives.
Ripple has rebranded some of its services and emphasized its global mission, as detailed in a new blog post from the company.
Services Go Global
Two of Ripple's products have been rebranded. The first is Xpring, its developer-oriented payments platform, which is now available under the new name RippleX.
The second is its charity and education platform, Ripple for Good, which will now operate as Ripple Impact.
These changes were previously hinted at in August's trademark filings; today's announcement confirms the news. However, the rebrands are also part of the company's attempts to expand globally.
"We're eliminating the friction inherent in our global financial system…enabling payments for everyone, everywhere," it writes.
In today's announcement, the firm also states that it will advance its main payments product, RippleNet. More details will be revealed at the company's Ripple Swell conference at the end of October.
Will Ripple Leave the U.S.?
Though the company has portrayed its efforts to expand globally in a positive light, there seems to be another side to the story. It may leave the U.S. entirely.
On Tuesday, Ripple executive chairman Chris Larsen expressed frustration with U.S. regulators at the LA Blockchain Summit. He suggested that Singapore and the U.K. would provide more workable regulatory environments and that the firm is "looking at relocating [its] headquarters to a much more friendly jurisdiction."
Ripple CEO Brad Garlinghouse confirmed those plans on Twitter. He clarified that Ripple is "not looking to avoid rules" and that it "just wants to operate in a jurisdiction where the rules are clear."
Strongest internet companies built in the US, in part b/c of regulatory clarity. We have that opp with blockchain + digital assets. Responsible players like Ripple aren't looking to avoid rules, we just want to operate in a jurisdiction where the rules are clear. #DCEA of 2020 https://t.co/LqbEDuMXvx

— Brad Garlinghouse (@bgarlinghouse) October 6, 2020
Like assets sold by other crypto companies, the company's XRP token's legal status is unclear.
Class action lawsuits have charged the company with selling an unregistered security. Leaving the U.S. would not resolve this lawsuit, but doing so would presumably help Ripple avoid future regulatory issues.