Ripple SEC Lawsuit Progresses With New Statements
The SEC has amended its complaints, but Ripple says it has the upper hand.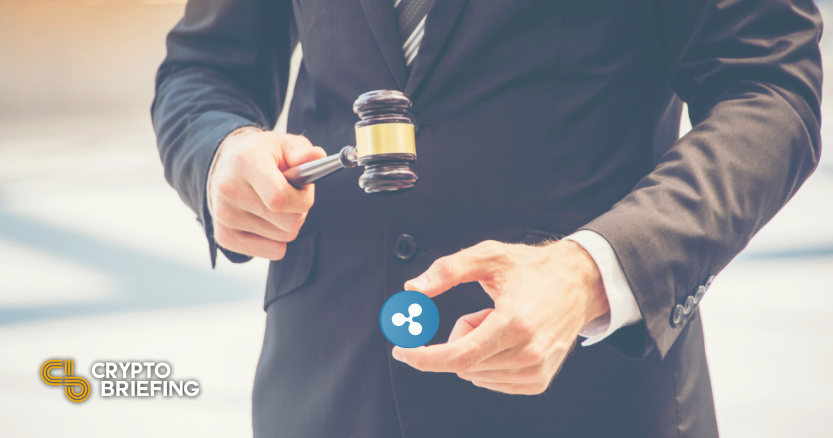 Key Takeaways
The SEC has submitted an amended complaint against Ripple, doubling down on its claim that XRP is an unregistered security.
Ripple has denied that those complaints have any merit.
In related news, Moneygram has broken ties with Ripple.
The ongoing securities lawsuit around XRP continues to develop, as new statements from the SEC and Ripple push the case forward.
SEC Files Amended Complaint
Last December, the U.S. Securities and Exchange Commission (SEC) filed charges against Ripple, alleging that sales of the XRP token constitute an unregistered securities offering.
On Feb. 18, the SEC filed an amended complaint against Ripple. That complaint includes several new details and allegations.
Ripple attorney Jeremy Hogan has outlined some of those changes. He notes that the SEC needs to prove that not just that XRP is a security, but also that XRP executives knew that it was wrong to sell the asset and went forth with the sales regardless.
As such, the SEC has added paragraph 110, which alleges that Ripple executives Chris Larsen and Brad Garlinghouse "both played significant roles in negotiating and approving institutional sales, and other offers and sales of XRP to institutional investors."
Hogan also drew attention to paragraph 186, which says that sales of XRP took place both inside and outside of the United States. He suggests that Ripple will argue that the SEC does not have jurisdiction based on those particular charges.
Ripple Responds
On Feb. 21 Ripple's legal counsel, Stuart Alderoty, responded to the new claims, suggesting that very little has changed legally.
As many of you have seen, the SEC filed an amended complaint today. The only legal claim remains: did certain distributions of XRP constitute an investment contract? Disappointing the SEC needed to try to "fix" their complaint after waiting years to bring it in the first place…

— Stuart Alderoty (@s_alderoty) February 18, 2021
Elsewhere, former SEC Chair and Ripple attorney Mary Jo White has defended Ripple in the media, stating that the SEC is "dead wrong legally and factually." She suggested that the case is likely to fail due to the fact that the SEC did not bring it forward for years.
White also suggested that the court case could be resolved as early as October with a summary judgement—or at an earlier date if the two parties reach a settlement before then.
MoneyGram Drops Ripple As Partner
In response to these legal developments, MoneyGram has broken off its relationship with Ripple. The firm says that it has suspended trading on Ripple's platform "due to the uncertainty concerning their ongoing litigation with the SEC."
In 2019, Ripple invested $50 million in a partnership with MoneyGram, incentivizing the latter firm to use its On-Demand Liquidity service. Now, MoneyGram is one of the first partners to explicitly break ties with Ripple, though numerous exchanges have delisted the XRP token temporarily. It remains to be seen if the case will cause further division.
There is some good news on the horizon for XRP advocates: Ripple has registered a business in Wyoming, a notably crypto-friendly state. That could help it operate with less regulatory interference.
At the time of writing this author held less than $75 of Bitcoin, Ethereum, and altcoins.
Update: Moneygram and Ripple have indicated that the suspended partnership between the two companies is temporary.