Risk Builds as Farmers Pile $1 Billion into Compound
Yield farmers on Compound could get blown-up by Basic Attention Token.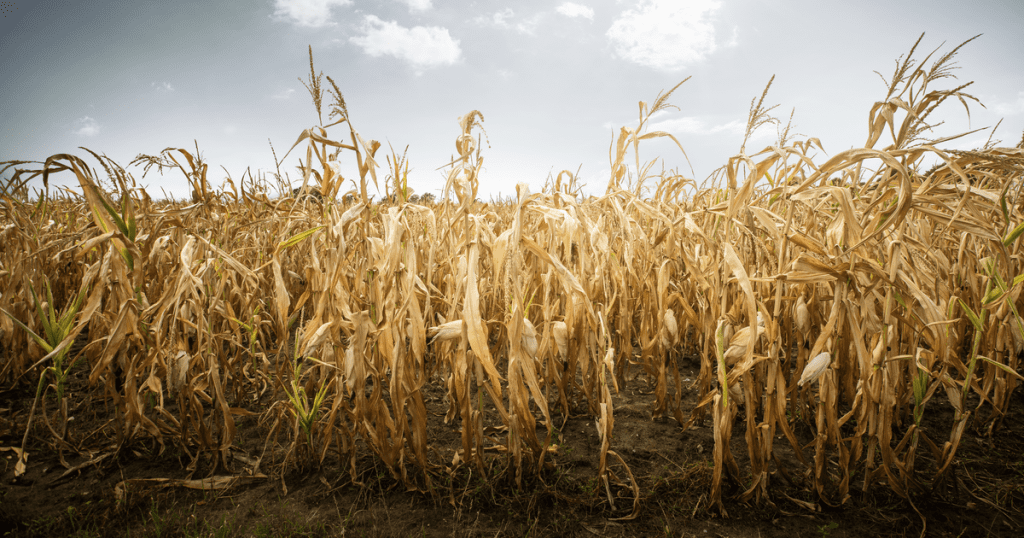 Key Takeaways
77% of BAT's market cap is sitting on Compound
ETH and USDC are the primary assets used as collateral to borrow on Compound
Borrowing a volatile asset against a stablecoin increases one's liquidation risk
With extraordinary yields, farmers are rushing to plant their crypto in DeFi protocol Compound. But there's a drought coming.
DeFi Won't Stop, Risks Pile Up
If you thought Compound was done after surpassing MakerDAO to become DeFi's most valuable protocol, now is its time to backtrack.
The last 24 hours have seen Compound facilitate over $20 million in lending and $2.2 million in borrowing. Compound's supply-side has assets worth just over $1 billion, with the top three stablecoins (USDC, USDT, DAI) accounting for 36% of this.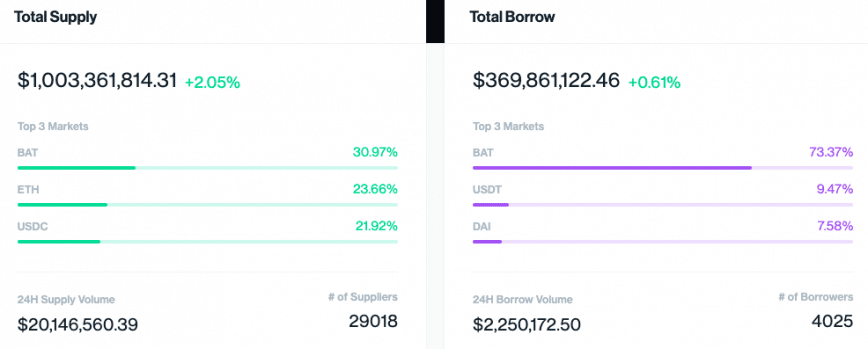 What's concerning to see is BAT as the most supplied and borrowed asset on Compound. $271 million in BAT has already been borrowed from the protocol, out of a total pool of $310 million. This ratio is not sustainable.
According to CoinGecko, BAT's market cap is $404.5 million at the time of press. These numbers indicate that 77% of the total BAT supply is currently on Compound.
It isn't just the sheer amount of BAT on the money market that's concerning; it is that BAT is a highly speculative asset. Stablecoins usually dominate money market volume thanks to their relatively stable value, wandering a maximum of 2-5% in times of high distress.
Compound will liquidate borrowers if their collateral is worth less than 133% of what they borrowed. In other words, they can only borrow 75% of what they put into the protocol.
BAT, however, has no peg and can fluctuate wildly. A surge (and to a lesser extent a fall) in Basic Attention Token prices would devastate Compound borrowers.
Apart from ETH, borrowers seem to be using USDC as collateral. The stablecoin is responsible for $220 million on the supply side, but just $13.5 million in borrowings—a utilization rate of 6.1% compared to BAT's 87.5% and USDT's 36%.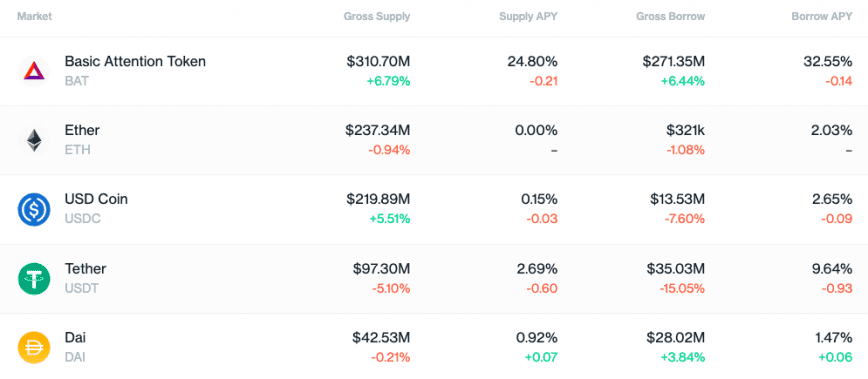 Users that deposit a stablecoin as collateral to borrow a volatile asset have increased liquidation risk, as one's borrowings are volatile while their collateral is stable. A sudden increase in crypto prices can wipe them out.
This risk is all the more pronounced since 77% of all BAT is on Compound, dramatically reducing the token's free float (the number of tokens that are available on exchanges) which can cause further volatility.
Those with crypto at stake should consider whether it's worth betting the farm on Compound's liquidation mechanism.