Robinhood Lists Grayscale's Bitcoin, Ethereum Products
Robinhood laid off 9% of its workforce last month, but its crypto business is proceeding unabated.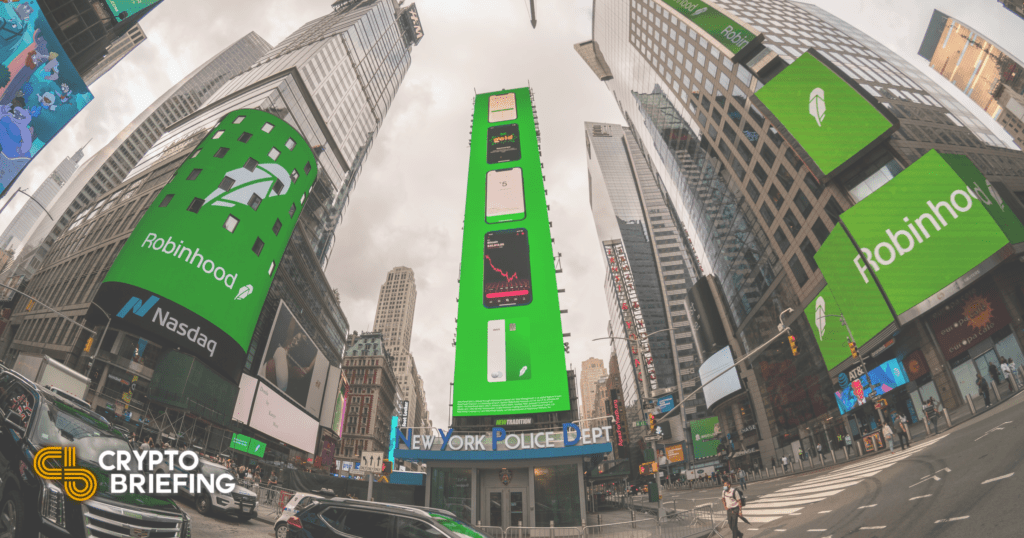 Key Takeaways
Robinhood now supports the Grayscale Bitcoin Trust and Grayscale Ethereum Trust.
While its overall business has suffered, Robinhood's crypto revenue grew from Q4 2021 to Q1 2022.
Grayscale has also submitted new crypto-based products to the SEC for consideration.
Robinhood has listed both the Grayscale Bitcoin Trust and Grayscale Ethereum Trust. This comes in the wake of Robinhood's major layoffs, as well as Grayscale's battle with the SEC over a Bitcoin spot ETF.
Robinhood Traders Gain Exposure
Robinhood users have new options for crypto exposure today.
The popular retail trading app had added support for Grayscale's Bitcoin and Ethereum products on its platform. This listing comes after Robinhood's Q1 2022 results were released last week, in which it revealed a 43% dip in net revenues from the previous year.
Robinhood has suffered to the point of laying off around 9% of its full-time employees, a move announced two days before it released its Q1 financials. Accordingly, Robinhood's stock price is just above $10, down from a 52-week high of $85. The company's Chief Financial Officer, Jason Warnick, noted the losses in the Q1 report:
"We're seeing our customers affected by the macroeconomic environment, which is reflected in our results this quarter… At the same time, we've also made progress on our long-term plans and continue to pursue them aggressively."
Meanwhile, the largest crypto asset manager, Grayscale, filed with the Securities and Exchange Commission yesterday on Form 10 for the Grayscale Horizen Trust, the Grayscale Stellar Lumens Trust, and the Grayscale Zcash Trust. This comes after Vanguard, which manages $7 trillion in assets, announced last month that it would be halting its support for the GBTC and ETHE.
Grayscale also has an open application with the SEC to convert its Grayscale Bitcoin Trust into a Bitcoin spot exchange-traded fund, something the Commission has repeatedly refused to permit due to concerns over the potential for market manipulation and lack of consumer protection. On Mar. 28, the digital asset manager's chief executive officer, Michael Sonnenshein, said it would consider a lawsuit with the SEC if its Bitcoin spot ETF application were not approved.
Disclosure: At the time of writing, the author of this piece owned BTC, ETH, and several other cryptocurrencies.