Russian Central Bank Chief Says Alternative to SWIFT Already in Place
Russia's central bank chief said that Russia will fulfil their obligations on the SPFS system.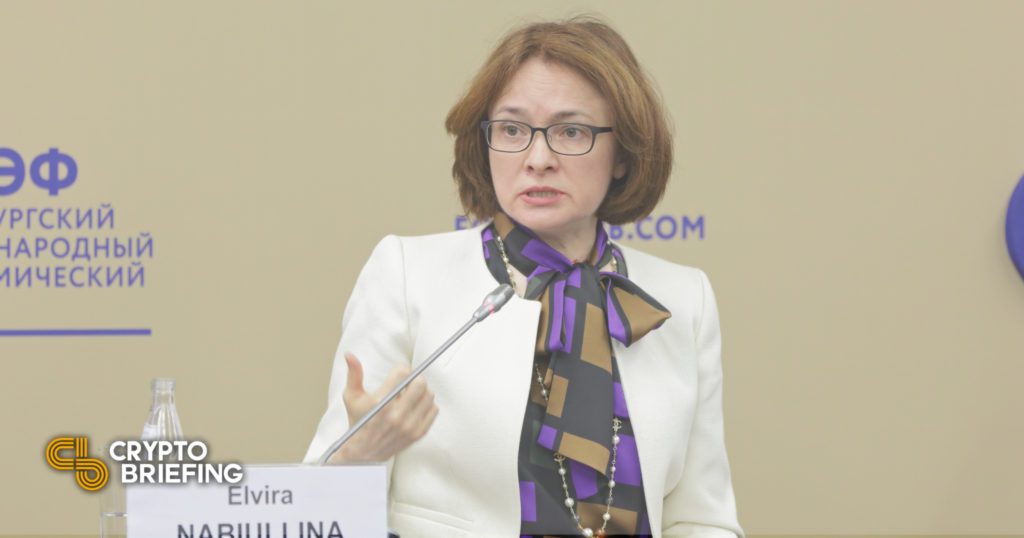 Key Takeaways
Russia's central bank governor has said that its global payments will continue to function despite the SWIFT ban.
The central bank chief said Russia's SPFS, an internally-developed payments system, will replace SWIFT.
Meanwhile, reports say the Russian government is working on a "one world" digital currency for global trade.
The Bank of Russia's governor has said that Russia will continue global payments via an alternative to the SWIFT network. Central bank governor Elvira Nabiullina said its system was ready to take the place of SWIFT.
Russia To Replace SWIFT With SPFS
Russia has an internal replacement for SWIFT, Russia's central bank chief has said.
Last week, in an attempt to deter the Kremlin's invasion of Ukraine, the United States, the European Union, and their allies removed several Russia banks from the Society for Worldwide Interbank Financial Telecommunications (SWIFT)—an interbank messaging system widely used for global fund transfers.
Outing Russia from SWIFT was a major blow to the Russian economy that effectively cut it off from the global payments infrastructure. Amid the flurry of economic sanctions against Russian banking system, the Russian ruble has plunged by roughly 30% to a record low against the U.S. dollar on the Moscow Stock Exchange.
On Monday, Elvira Nabiullina, the governor Russia's central bank, said the country's payments infrastructure will continue to function despite the ban. In a Reuters report, Nabiullina stated the country's internal System for Transfer of Financial Messages (SPFS)–can "replace SWIFT international payments system internally." Stressing the importance to support its banking clients, Nabiullina affirmed that Russia will "fulfill their obligations" on the SPFS system that has been in development since 2014.
It remains to be seen if Russia is able to implement a worthy replacement for SWIFT. Given only 23 foreign banks are connected to the SPFS, compared to 11,000 banking members in SWIFT, it will be challenging for Russia to enable a payments infrastructure that can meet all of its transactional demands.
Meanwhile, experts have pointed out that Russia may also use cryptocurrencies to circumvent economic sanctions and overcome the limitations created by a SWIFT ban. On Monday, local media reports surfaced the Russian government may be working on a "one world" digital currency for global trade.