Samsung Working on South Korean Crypto Exchange
Seven members of Korea's Financial Investment Association plan to work with virtual assets.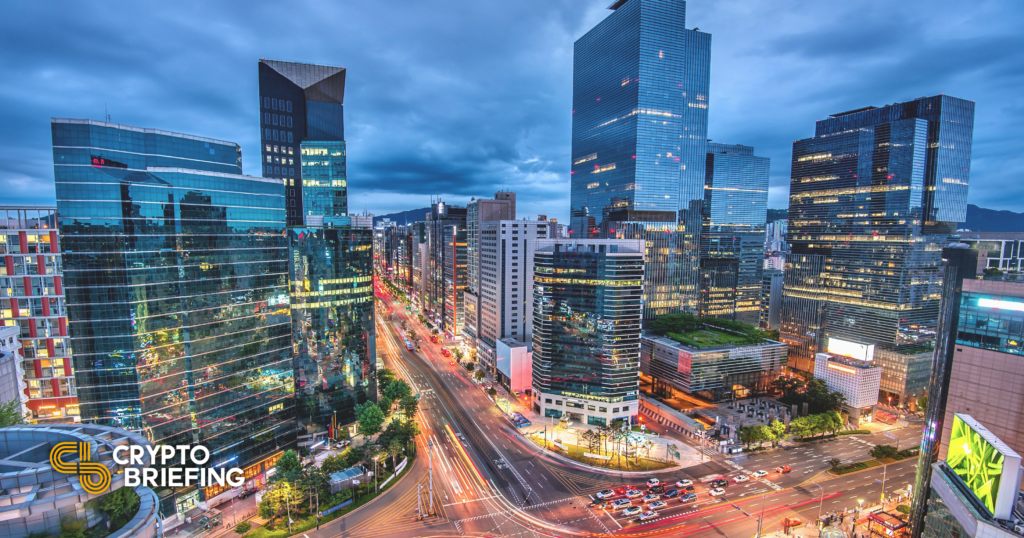 Key Takeaways
Samsung and other members of the Korea Financial Investment Association are constructing a crypto exchange.
The major financial firm Mirae Asset Securities is also involved. Other participants have not been named.
Those companies appear to be pursuing individual goals around cryptocurrency in addition to the group effort.
Samsung's securities company and other traditional brokerages plan to launch a crypto exchange next year.
Samsung, Others Pursue Crypto Exchange
Samsung and several others could launch a crypto exchange.
According to a report from NewsPim on August 22, seven South Korean securities companies under the Korea Financial Investment Association plan to open a virtual asset company.
Those companies began to obtain licenses from financial authorities in the second half of 2022, and they plan to establish a virtual currency company in the first half of next year.
The South Korean multinational giant Samsung is involved in the exchange's creation through Samsung Securities. Mirae Asset Securities, South Korea's largest investment banking and stock brokerage, is also involved in the effort.
It appears that these companies are working on their own individual cryptocurrency goals as well. The group-led exchange is "seeking not only business models but also independent businesses for each securities company," NewsPim says.
Samsung Securities is reportedly conducting a study to help it decide how to enter the blockchain business via security tokens. Samsung attempted to hire employees to develop and operate a security token platform last year but failed to do so.
Meanwhile, Mirae Asset Securities plans to handle various digital assets, including Bitcoin, Ethereum, and non-fungible tokens (NFTs). It plans to start the business at the group level, establishing a subsidiary under Mirae Asset Consulting and a creating task force through Mirae Asset Group.
NewsPim's report does not name any other participants in the group exchange effort. The Korea Financial Investment Association has 59 members that are considered securities companies, any of which could presumably be involved.
NewsPim notes that these companies may have been motivated by the easing of cryptocurrency regulations under Yun Seok-yeol's government, which began in May. South Korea's Financial Services Commission plans to advance a Digital Assets Framework Act that could create a more open industry.
Despite this apparent easing of restrictions, South Korean authorities have targeted several crypto exchanges over wrongdoing. Last week, the country took action against 16 unregistered exchanges operating in the country.
In recent months, authorities have also pursued Terraform Labs, the South Korean company behind the collapsed Terra stablecoin.
Disclosure: At the time of writing, the author of this piece owned BTC, ETH, and other cryptocurrencies.