SEC Charges Group Behind $300M "Crypto Pyramid Scheme"
The Securities and Exchange Commission is charging 11 people from creating and promoting Forsage, an alleged crypto pyramid and Ponzi scheme.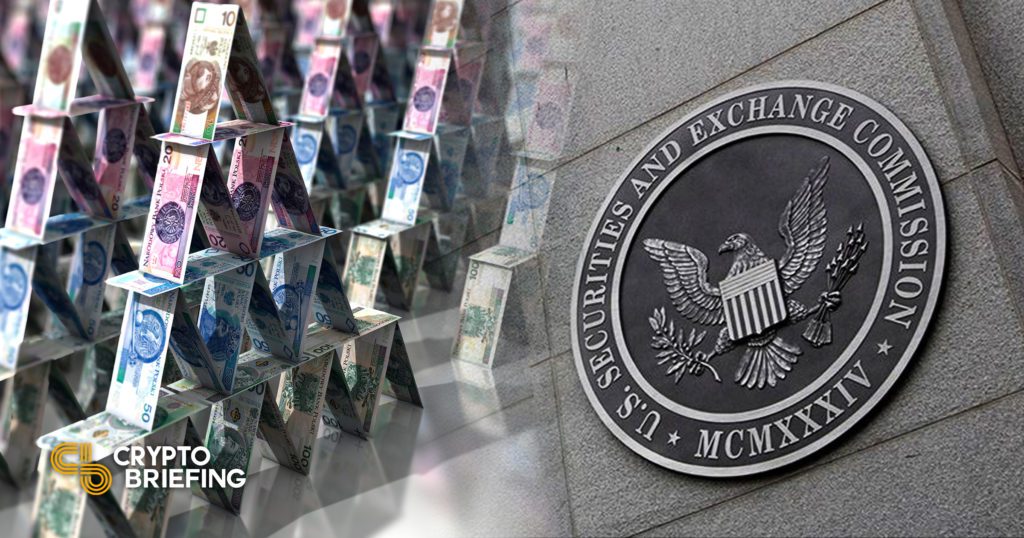 Key Takeaways
The SEC announced today it was bringing charges against 11 individuals for their role in founding and promoting Forsage, which the agency claims is a crypto pyramid and Ponzi scheme that has cost investors worldwide $300 million.
While multiple promoters of the scheme operate from the United States, the founders themselves are thought to be living in Russia, Indonesia, and Georgia.
The SEC has been taking a more active role in crypto law enforcement lately, though the agency's approach has been met with criticism.
The SEC has charged the team behind Forsage for allegedly running a crypto pyramid and Ponzi scheme, which may have cost investors over $300 million worldwide.
Both Pyramid and Ponzi Scheme
Regulators keep cracking down on crypto fraud schemes.
The United States Securities and Exchange Commission (SEC) charged 11 people today for defrauding retail investors of $300 million through creating and promoting an alleged crypto pyramid and Ponzi scheme, Forsage.
Forsage marketed itself as a "decentralized networking platform," yet the SEC claims the platform is structured in such a way that investors earn profits from bringing new users into the project and that freshly-deposited assets from newcomers are used to pay earlier investors.
Of the 11 individuals named in the filing, four are the founders of Forsage (Vladimir Okhotnikov, Lola Ferrari, Mikhail Sergeev, and Sergey Maslakov), and seven serve as promoters for the project. The latter have been charged with violating the registration and anti-fraud provisions of the federal securities laws. Two of the defendants have already settled the charges.
Okhotnikov, Ferrari, Sergeev, and Maslakov are believed to be living in Russia, Indonesia, and the Republic of Georgia, which places them outside the U.S. regulatory body's reach. The Securities and Exchange Commission of the Philippines and Montana Commissioner of Securities and Insurance had already sent cease-and-desist letters to Forsage in September 2020 and March 2021, which only prompted Forsage founders to deny the fraud accusations on YouTube.
The SEC has been more active in crypto law enforcement lately. The agency, alongside the Justice Department, recently charged a former Coinbase employee for insider trading. It has also accused Coinbase itself of listing securities on its platform. Furthermore, SEC Chair Gary Gensler declared last week that crypto exchanges should be regulated just like securities exchanges, stating that he found "no difference" between the two.
The agency's approach, however, has not been well met within the crypto space, with multiple industry leaders, lawmakers, and other regulators regularly criticizing it for "regulating by enforcement."
Disclosure: At the time of writing, the author of this piece owned ETH and several other cryptocurrencies.