Investors: SEC Clouds Have A Bullish Lining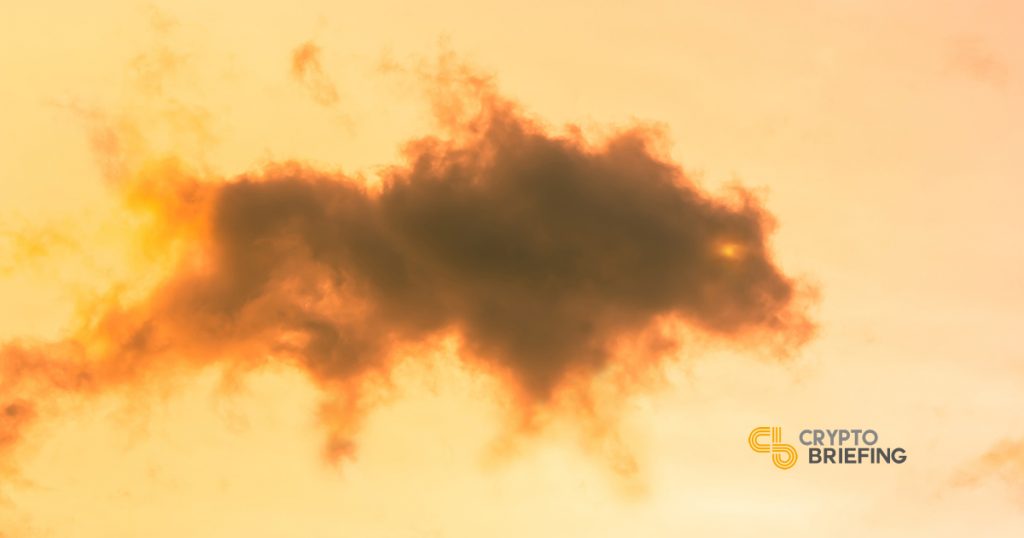 There won't be a Bitcoin ETF anytime soon. Jay Clayton, Chairman of the Securities and Exchange Commission, made that clear when he told a packed audience of crypto investors to collectively "Get your act together."
During his appearance at CoinDesk's Consensus: Invest conference, Clayton noted the many legal obstacles facing a potential Bitcoin ETF, including the dangers of thefts, fraud, and market manipulation. These issues "need to be addressed before I would be comfortable" with a Bitcoin ETF, he said.
The news that the SEC will continue denying Bitcoin ETFs, as it has done several times in the past few months, would ordinarily have a chilling effect on cryptocurrency markets. But shortly after Clayton's remarks, markets began to rise.
Bitcoin rose 13% since Clayton's appearance, and the crypto market has gained a total of $14 bn in total market capitalization.
While it's not easy to explain the waves in the crypto market, among high-powered investors the speech is evidence of rationality coming to the space.
---
Among serious traders, there is a sense that ETF expectations have been blown out of proportion. According to David Thomas, Director at GlobalBlock, while an ETF approval would be good news, it would probably not result in the kind of price action day-traders are hoping for.
"There will undoubtedly be positives to come out of an ETF for the wider market in terms of investment," Thomas said in an email. "However- I am slightly more reticent to think that the effect will be as ground-breaking as some predict."
Indeed, the hype for crypto ETF's appears to be exaggerated. "Crypto investors have been excited by the prospect of a Bitcoin ETF for a very long time now," Mati Greenspan, eToro's Senior Analyst, told Crypto Briefing. "I think it's less important [for short term prices] than most people think."
Greenspan noted the previous, such as CBOE futures, where the headline did not make the news. "Remember how they shot down the Winklevoss ETF last year and the market rallied hard? Within a week it was forgotten completely."
While an ETF approval would have many long-term positive effects, Greenspan doubted that it would cause any bull runs. "As we've seen in the past any specific decision to approve or not approve such financial assets has not had any lasting affect on the market."
---
Do Better Laws Make Better Markets?
Legal experts say that the added clarity is likely to reduce gambling but reward long-term investment.
"If you understand Clayton's comments that these markets can be manipulated, then the conclusion is that no reliable, predictable floor exists," said Arnold Spencer, General Counsel at Coinsource. "Speculators have very short attention spans. They may have focused on ETF scenarios last week, but they will focus on something completely different next week."
Clayton's comments were "very consistent with the themes he has been telegraphing all year," Spencer noted, adding that the SEC is likely to crack down in enforcement actions.
"But long term, this is very bullish," he added:
Banks, stocks, commodities, ATMs, credit cards all blossomed when they were regulated and trusted.The SEC is starting to act, laying out a path for ETF approval and going after non-compliant companies. That is a path to widespread public adoption.
That might come as a let down to short-term speculators, but will likely reassure long-term investors.
For those who measure their investments in years rather than days, the emphasis on setting and enforcing rules is likely to be seen as a net positive for market development.
Paddy Baker contributed original reporting.
The author owns Bitcoin and other digital assets.