The SEC to Keep Closer Eye on Crypto Industry in 2020
SEC to make cryptocurrencies a priority in 2020.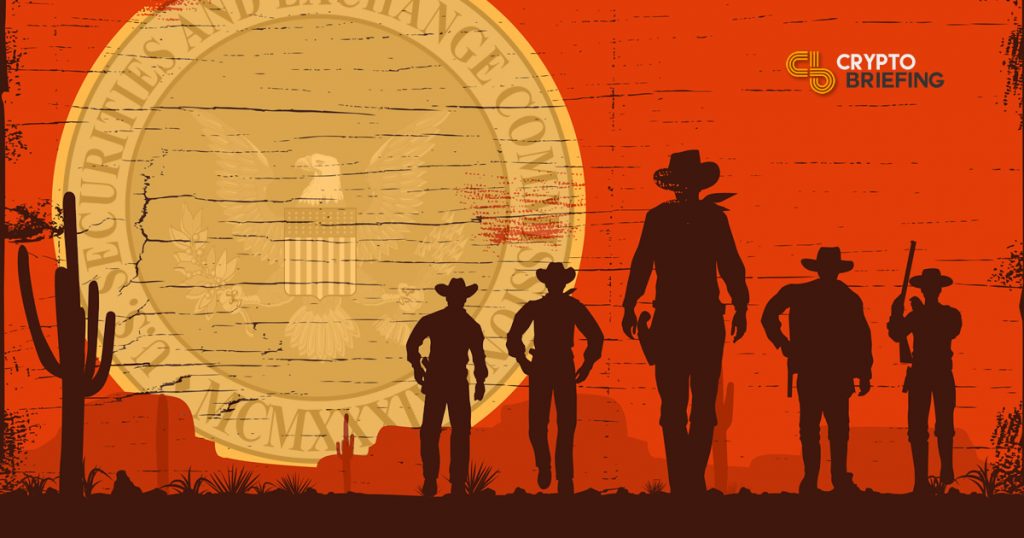 The U.S. Securities and Exchange Commission (SEC) will prioritize the examination of the cryptocurrency industry throughout 2020.
The SEC to Oversee the Cryptocurrency Market in 2020
On Jan. 7, the SEC's Office of Compliance Inspections and Examinations (OCIE) unveiled a new list of examination priorities for 2020. It emphasized digital assets as an area of concern as well as self-regulating entities, such as crypto exchanges and other related organizations.
The regulatory body acknowledged the rapid growth that the cryptocurrency industry has experienced over the recent years. As more retail investors enter the market, the Commission wants to address the various risks involved in trading these types of assets. According to the OCIE, retail investors may not have a clear understanding of the differences between digital assets and traditional products.
The OCIE wrote:
"Due to these risks, OCIE will continue to identify and examine SEC-registered market participants engaged in this space. Examinations will assess the following: (1) investment suitability, (2) portfolio management and trading practices, (3) safety of client funds and assets, (4) pricing and valuation, (5) effectiveness of compliance programs and controls, and (6) supervision of employee outside business activities."
The OCIE will also continue to examine the role of transfer agents, or intermediaries in securities transactions. The idea is to oversee how those entities that develop blockchain technology and provide services to digital asset issuers keep a record of their operations and safeguard funds.
This is not the first time that the OCIE included a section on cryptocurrency in its examination priorities.
In 2018, the agency talked about the need to supervise how service providers protected customers' assets and if they revealed the risks associated with their products. In 2019, it set out a plan to monitor market participants. Now, OCIE included that the employees of the different organizations in the industry must be supervised "outside business activities."
The agency's stance towards the cryptocurrencies industry could pave the way for the adoption of this new asset class. Katherine Wu, an investor at Notation Capital, believes that with the new set of priorities the Commission could introduce a certain degree of order in the crypto market, which has been plagued with wrongdoings.
The SEC affirmed that "protecting retail investors is a key priority of the Division. And ensuring that appropriate resources are devoted to retail investor matters is critical to the SEC's investor protection efforts."