SEC Rejects ARK's Bitcoin Spot ETF Application
The proposal is just one of many ETFs recently rejected by the regulator.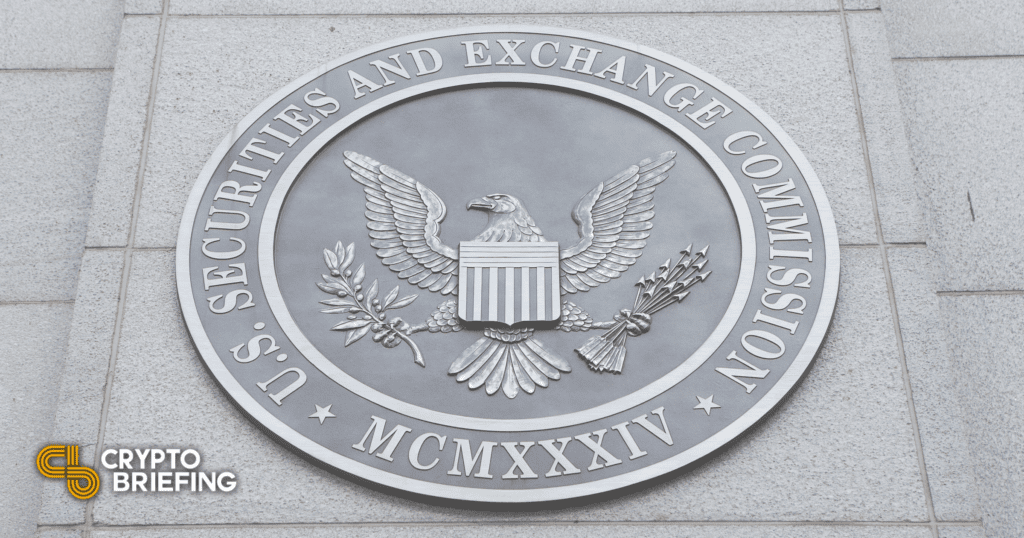 Key Takeaways
The SEC has rejected an ETF proposed by ARK Invest and 21shares that was intended to be offered via the Cboe BZX exchange.
The proposal was rejected on the grounds that the exchange's rules do not sufficiently protect investors or prevent fraud.
The SEC has not yet approved any Bitcoin spot ETF to date; in fact, it has rejected several other proposals in recent months.
The U.S. Securities and Exchange Commission (SEC) has rejected a Bitcoin spot ETF proposed last year by ARK 21shares.
SEC Rejects ETF Proposal
The SEC rejected ARK 21shares' ETF proposal in a regulatory filing published on its website and dated Mar. 31.
The ETF was a joint effort between the Florida-based ARK Invest and the Switzerland-based 21shares. Had it been successful, the ETF would have been offered on the Cboe BZX Exchange.
The proposed rule change that would have accommodated the ETF was filed in July 2021. Months prior to this, ARK CEO Cathie Wood expressed optimism about the approval of a Bitcoin ETF due to the appointment of Gary Gensler as SEC chair.
However, the SEC ultimately rejected the ETF this week on the grounds that the Cboe BZX exchange's rules do not sufficiently protect investors or prevent fraud and market manipulation.
Bitcoin ETF Could Arrive By 2023
The SEC previously rejected applications from NYDIG and Global X on Mar. 11 on similar grounds. It has also rejected proposals from Fidelity, VanEck, and WisdomTree over the past several months.
While the SEC's approval of various Bitcoin futures ETFs last fall initially appeared to pave the way for a spot ETF, repeated rejections of spot ETFs seem to make this prospect less likely.
Some firms have even responded to the SEC's slew of rejections: Grayscale has campaigned to find support for its ETF, and the firm says that it may sue the SEC if its application is denied.
A Bitcoin spot ETF would be a novel investment: a fund that tracks the price of Bitcoin without requiring investors to actually buy Bitcoin. Though existing investment funds such as GBTC serve this purpose, an ETF would be open-ended rather than closed-ended, meaning that shares could be issued to accommodate changing demand.
Some experts believe that a Bitcoin spot ETF could arrive in 2023, as SEC regulations concerning exchanges will soon change.
Disclosure: At the time of writing, the author of this piece owned BTC, ETH, and other cryptocurrencies.