SEC: Put Down The Unregistered Security And No One Gets Hurt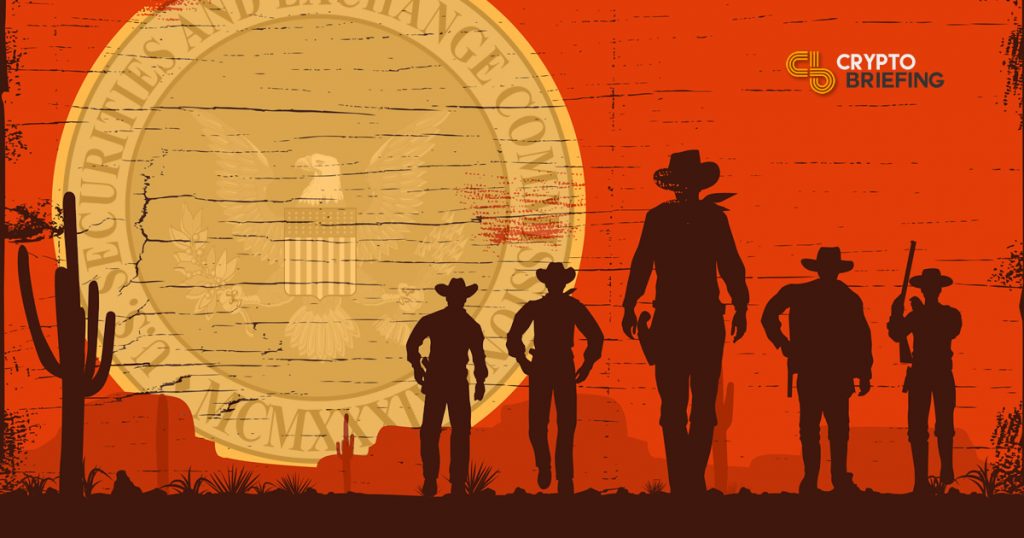 Crypto markets continued to plunge, shortly after the start of a government crackdown on what has been described as the financial Wild West… Initial Coin Offerings. Ethereum (ETH) has reached an all-year low of $155, plunging 37% over the course of the past seven days. But those losses were positively bullish compared to the galaxy of ERC-20 tokens, many of which suffered double-digit losses within the past 24 hours.
The freefall appears to be related to last Friday's announcement of regulatory settlements from two non-compliant ICOs. Airfox (AIR) and Paragon (PRG) both agreed to refund their investors, register their tokens as securities, and pay penalties to the Securities and Exchange Commission.
This was the first securities enforcement against US-based token sales. Although the SEC has previously pursued actions against fraudulent sales, and stopped at least one ICO in its tracks, Friday was the first penalty for ICOs that failed to register their tokens or claim exemptions.
But there's no indication that regulators plan to stop at a warning, and that may be the cause for the market-wide tremors. As some observers have remarked, the Airfox and Paragon orders are nearly identical, and large sections of the texts are copied word-for-word —suggesting that US regulators may be preparing for a "cookie cutter" approach to enforcing securities laws against ICOs.
The SEC is known to have issued dozens of subpoenas against token issuers—meaning it has a lot of cookies to cut.
---
SEC Outlines A Path To Compliance
While the crackdown isn't good news for anyone in the ICO space, there is some suggestion that the sell-off may be something of an overreaction. With only a quarter million in penalties each, Paragon and Airfox may have gotten off easy—suggesting lenience for token sellers who are willing to bend the knee.
"I think the actions were appropriate; they were found to have sold unregistered securities, and were provided a path to compliance, albeit with a penalty for the failure to register," said Michael Minihan, an attorney and parter at Bx3 Capital. "That feels like a fair outcome, even if there is no indication of new guidance around digital assets, only additional evaluation of the marketplace by the SEC."
It also suggests a graceful way out for token sellers who know they're in hot water, Mr. Minihan added:
For other ICO's I think there is a golden opportunity here to proactively fix things that were not done correctly on the first go. Rather than wait and hope that your project is not the next target of SEC enforcement action, it is a good time to look critically at what happened in the raise, and if a registration was missed, proactively work with the SEC to achieve compliance.
Few ICOs have taken the trouble to claim exemptions, and none have successfully registered. However, even those caught red-handed selling utility tokens, may still be able to make amends by registering them as securities.
"Registered Securities are generally freely tradeable," says Maxwell Rich, Deputy General Counsel for Republic. "The problem is that to date, no token has been registered with the SEC through the IPO process. Which is why this settlement is so interesting — it's indicating there is an alternative method for issuers to register their security tokens, whether they are exploring any digital assets securities offerings or are looking for ways to bring their previously unregulated ICO into compliance."
In other words, the SEC is willing to work with coin offerings which seek to bring themselves within compliance—rather than bring the hammer down on an entire industry.
However, those bright spots will be easy to miss, at least until the market cleans up all the blood.
The author is invested in Ethereum, as well as other digital assets.