SEC's Gary Gensler Calls For Further Crypto Regulation
Gensler compared crypto to the Wild West and insisted on the SEC's duty to protect investors.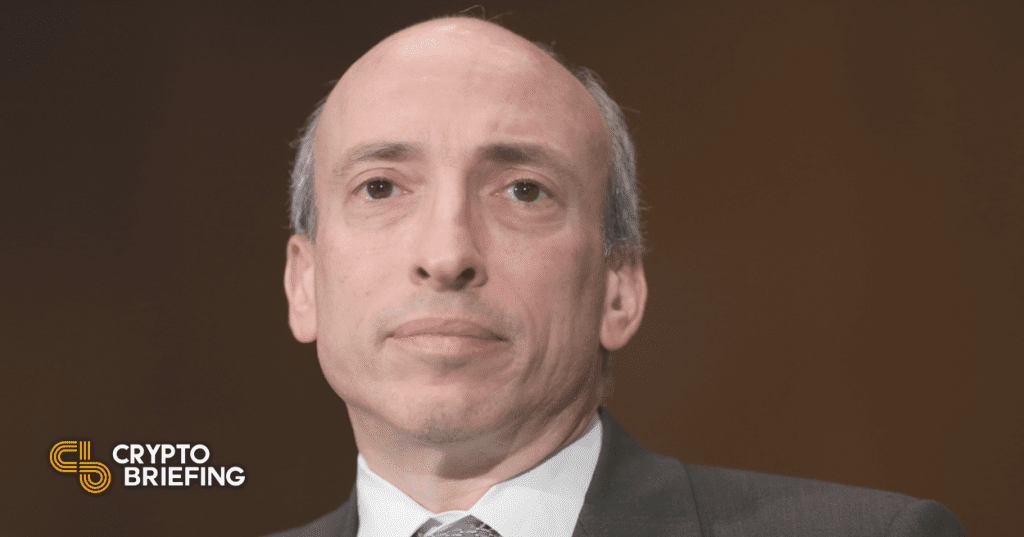 Key Takeaways
Gary Gensler believes cryptocurrency transactions are often used to skirt laws and launder money.
He added that the asset class was rife with fraud and scams, and insisted on protecting US investors.
He implied that more regulation was coming for exchanges who would also receive more guidance from the SEC.
While many expected new SEC Chair Gary Gensler to pursue his former Obama-era progressive economic policies, the Goldman Sachs alumnus has warned crypto: greater regulation is coming.
Gensler Wants To Protect Consumers
During the Aspen Security Forum, SEC Chair Gary Gensler expressed his opinions on cryptocurrencies and the regulation surrounding digital assets. Following his Bloomberg interview on Tuesday, he insisted that his words represented his opinion and not the official stance of the SEC.
While the ex-Goldman Sachs lauded the vision of Satoshi Nakamoto, he reminded the audience that no cryptocurrency asset currently fulfills the three key functions of money (store of value, unit of account, and medium of exchange).
"Primarily, crypto assets provide digital, scarce vehicles for speculative investment. Thus, in that sense, one can say they are highly speculative stores of value. We also haven't seen crypto used much as a medium of exchange. To the extent that it is used as such, it's often to skirt our laws with respect to anti-money laundering, sanctions, and tax collection. It also can enable extortion via ransomware, as we recently saw with Colonial Pipeline."
For Gensler, crypto is most often used as a mean of exchange in the context of illegal transactions, as in the recently mediatised case of the Colonial Pipeline ransom.
While cryptocurrency gets a bad reputation for being linked to criminal activity, Chainalysis' 2021 report showed that the volume of transactions linked to criminal activity on the blockchain has fallen to less than 0.5%.
To use Gensler's chosen example, US authorities were able to retrieve part of the Colonial Pipeline ransom through examination of the public blockchain data which showed where attackers had parked their Bitcoin. In reality, Bitcoin's embedded transparency is far from ideal for criminals.
"Right now, we just don't have enough investor protection in crypto. Frankly, at this time, it's more like the Wild West. This asset class is rife with fraud, scams, and abuse in certain applications. If we don't address these issues, I worry a lot of people will be hurt," Gensler added.
Seeing as crypto markets fall under the jurisdiction of the SEC in the US, Gensler's declaration are surely a sign that more regulation around digital asset can be expected while he's at the helm of the SEC.
Disclaimer: The author held ETH, and several other cryptocurrencies at the time of writing.