Shark Tank's Kevin O'Leary Invests 3% of Portfolio in Bitcoin
Kevin O'Leary, Mark Cuban's co-host on Shark Tank, announced a 3% investment in Bitcoin via a laser-eyed selfie on Instagram.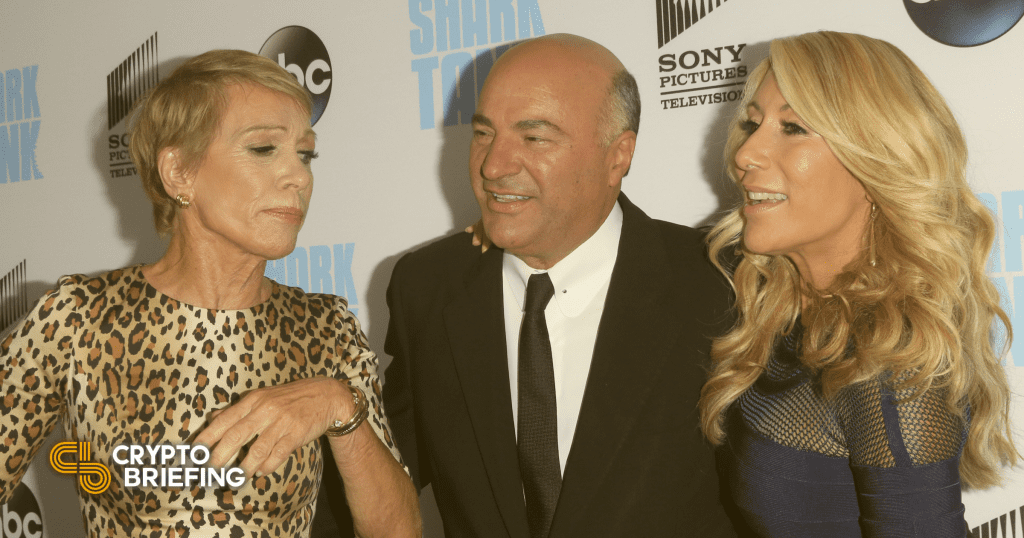 Alongside Shark Tank co-host Mark Cuban, Kevin O'Leary has now joined the crypto bandwagon, adding 3% of his portfolio in Bitcoin. Just two years earlier, Mr. Wonderful called the leading cryptocurrency "garbage."
Kevin O'Leary Now Long Bitcoin
O'Leary first discussed his Bitcoin investment in a CNBC interview a week ago, noting that the volatility of these assets was hard to take. At the time of the interview, he said the investment was divided between Bitcoin and Ethereum, but his Instagram post only refers to the latter.
In the recent Instagram post, he even added laser eyes to his profile picture. This trend started on Twitter with the hashtag #LaserRayUntil100k, which saw many influential personalities participate.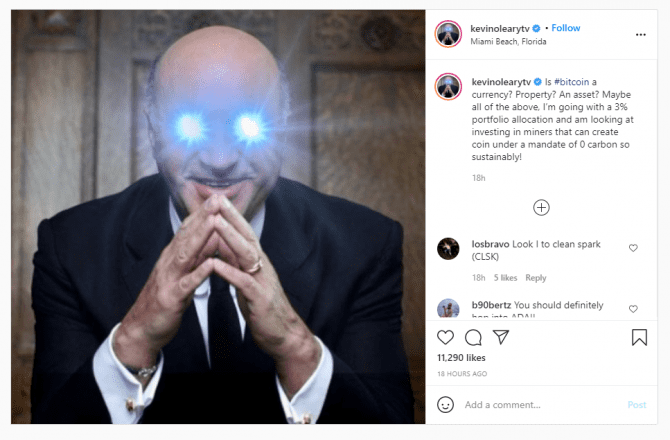 O'Leary insisted on the necessity of reducing the environmental cost of mining Bitcoin, adding that he was himself looking to invest in companies working towards this goal. This is not the first time he has invested in the industry. In 2018, he invested $100,00 in a startup called Bundil.
Disclosure: The author held BTC and ETH at the time of press.