Shiba Inu Token Is Up 25% Following Coinbase Listing
SHIB can now be traded on Coinbase's main website and mobile apps.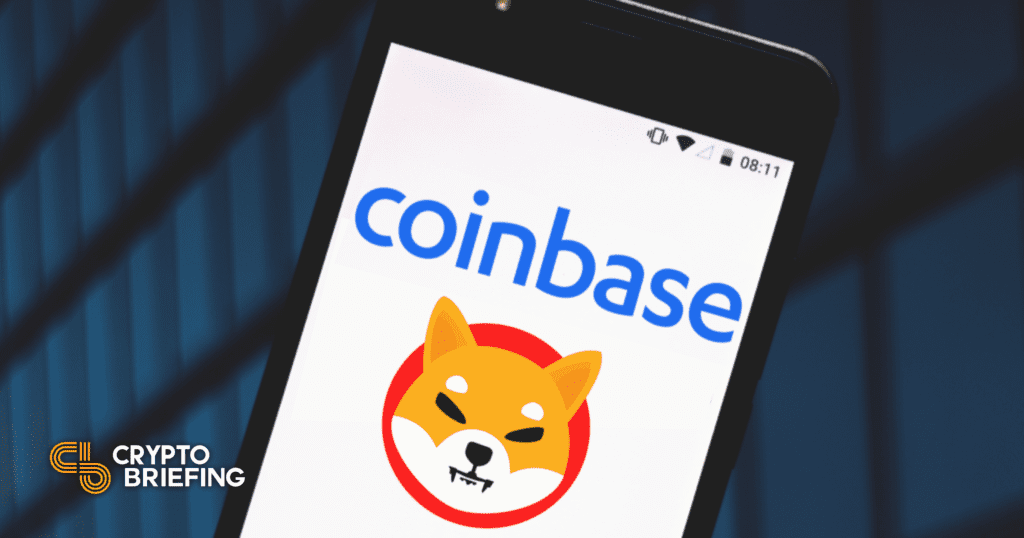 Key Takeaways
Coinbase has listed Shiba Inu (SHIB) on its main exchange.
The coin's price rose by approximately 25% within hours of the listing. It now has a market capitalization of $1.2 billion.
SHIB is one of many similar tokens that attempted to capitalize on the success of Dogecoin earlier this year.
Coinbase has listed Shiba Inu (SHIB) on its main exchange, according to an announcement from the crypto trading company.
Coinbase Lists Shiba Inu
Today's listing means that investors will be able to buy, sell, and send Shiba Inu on Coinbase's web exchange. The same features are also available to users of Coinbase's iOS and Android apps.
Coinbase noted that the token "aspires to be an Ethereum-based alternative to Dogecoin (DOGE), the popular memecoin."
The exchange drew attention to Shiba Inu's economics, noting its finely-denominated supply of one quadrillion tokens. It also acknowledged the coin's ecosystem, which currently features an NFT project and a decentralized exchange.
It remains to be seen whether Shiba Inu will maintain its legitimacy. It is one of several nearly identical tokens that were created to capitalize on Dogecoin's success earlier this year.
Arguably, Shiba Inu is not notable in its own right; rather, it is notable for the fact that it has beat out its various competitors.
SHIB Price Is Up 25%
Coinbase's listing has benefited SHIB's market value. The coin's value rose roughly 25% in the hours following the addition and reached a value of $0.00000841 (8.4 cents per 10,000 tokens).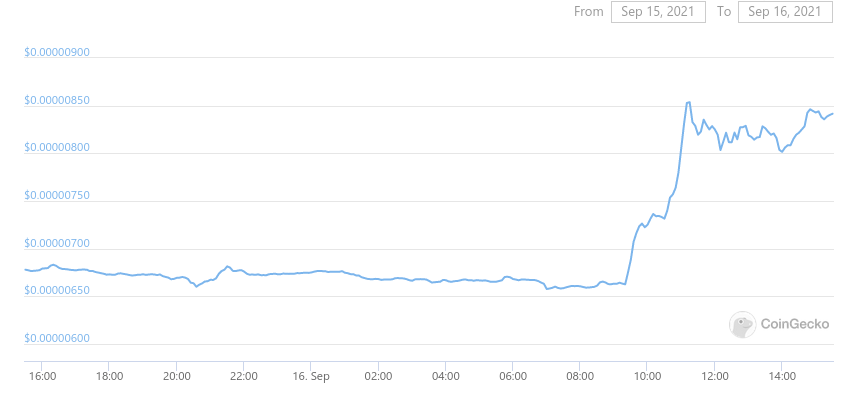 The SHIB token was previously listed on the company's professional exchange, Coinbase Pro, on Sept. 9. The token's price saw a similar boost shortly after that listing began.
This growth is not so noticeable in comparison to the coin's earliest prices. In May, shortly after its launch, SHIBA reached its all-time high of $0.00003532 (35.3 cents per 10,000 tokens).
Regardless, Shiba remains among the top 50 largest tokens. It has a market capitalization of $1.2 billion, according to CoinGecko.
Disclaimer: At the time of writing this author held less than $75 of Bitcoin, Ethereum, and altcoins.