Shibarium Relaunch Meets SHIB Burn: The Double Play Introducing Shiba Inu's New Chapter
Shiba Inu ecosystem's comes back with Shibarium and accompanying token burn activity.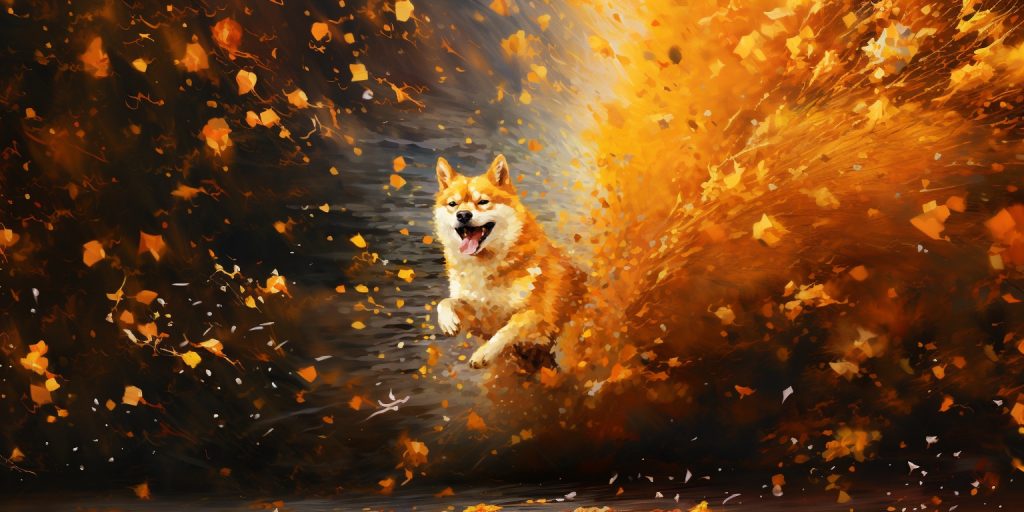 Shiba Inu's ecosystem is drawing attention with two pivotal moves: the reintroduction of the Shibarium L2 protocol and an uptick in SHIB token burn rates.
Hi $DEXT Community!

🆕⛓️ #Shibarium is here! 🔥🔥

🔍 We have just integrated this new blockchain, so you can now trade shibarium tokens at @DEXToolsApp.
High volatility is expected, #DYOR and trade safe! 🛡️🎢

▶️▶️ https://t.co/iQqXLVZa14#SHIBARMY #SummerOfShibarium #SHIB pic.twitter.com/HhkDLnXr1n

— DEXTools (@DEXToolsApp) August 24, 2023
The Shibarium L2 protocol was initially launched initially on August 16 but was pulled due to scalability issues. These issues typically stem from an inability to accommodate a sudden influx of transactional demands without compromising on speed or incurring high gas fees.
Shytoshi Kusama, founder of Shibarium, stated in a blog post that the team has been working "tiredlessly" to relaunch, further confirming:
"Our technical difficulty is not an issue of Shibarium, but instead, from the MASSIVE influx of transactions and users that happened at the same time when we announced that Shibarium is live."
Despite rumors of a complete Shibarium outage, only the block explorer faced interruptions. The primary network's operations were unaffected .Kusama clarified, "There is no bridge issue, any screenshot you see of me saying any issue is false and your funds are safu."
Now, with an average block time of five seconds and over 109,000 transactions recorded, the relaunched Shibarium is showing improved capacity.
#SHIBARIUM is approaching 45,000 wallets addresses!!! pic.twitter.com/hElGnBLlQW

— Del Crxpto (@DelCrxpto) August 25, 2023
Simultaneously, Shiba Inu's decision to increase its token burn rates has been notable. Data from Shibburn.com records a burn rate of 234% over the last 24 hours, amounting to over 119,529,979 SHIB at the time of writing. Such tokens have been sent to non-retrievable dead wallets, a move understood in the cryptocurrency world as a mechanism to induce scarcity by reducing available token supply.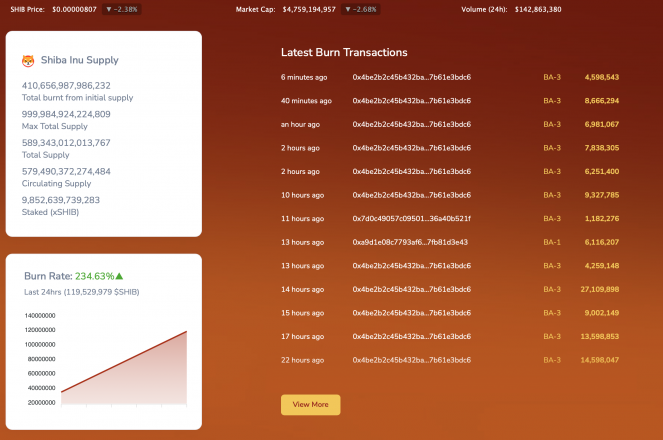 While the SHIB token experienced a 2.3% price drop over the past 24 hours, priced at $0.00000807, according to CoinGecko, another token in the Shiba Inu ecosystem, Bone Shiba Swap (BONE), has gained traction. With the relaunch of the Shibarium L2 protocol, BONE has seen a price surge of 9.9% in the same period, sitting at $1.39 at the time of writing.