Six Months Later, Coinbase NFT Is Live
The beta release of Coinbase's highly-anticipated NFT marketplace has hit the streets with an initial 0% marketplace fee.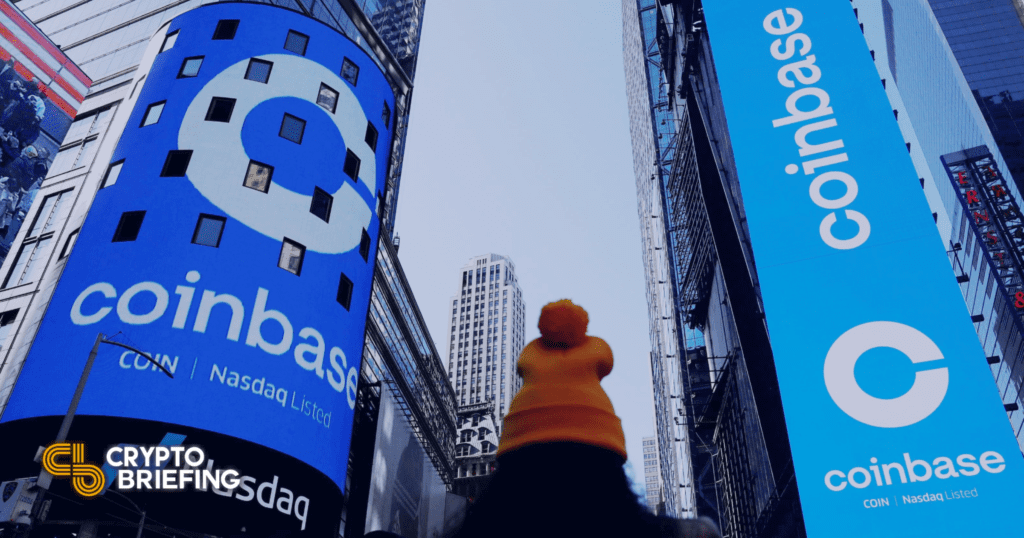 Key Takeaways
Coinbase launched the beta version of its "Web3 social marketplace for NFTs" today.
The platform will look and feel more akin to social media platforms like Instagram and TikTok than traditional crypto or NFT exchanges like OpenSea and LooksRare.
While in beta, the platform won't charge any marketplace fees and will support only a limited list of features.
The largest U.S.-based crypto exchange Coinbase has released a limited-access beta version of its Web3 social marketplace for NFTs.
Coinbase Drops Beta Version of NFT Marketplace
OpenSea and LooksRare now have more competition to deal with.
Six months after announcing it would be stepping into the NFT space, Coinbase today launched the limited-access beta version of its NFT marketplace designed "for social engagement." The exchange announced that the beta version of the marketplace had launched in a Wednesday tweet. "HERE'S SOME ALPHA: we're in beta," Coinbase NFT wrote.
HERE'S SOME ALPHA:

we're in beta pic.twitter.com/HMdTPat5vP

— Coinbase NFT (@Coinbase_NFT) April 20, 2022
Since the leading exchange announced its move to adopt NFTs late last year, the fast-growing market's speculators have been hoping that the launch will drive retail interest in NFTs and revive the market to the highs it experienced in August 2021, when a period of mania known as "NFT summer" ensued on trading venues like OpenSea. However, Coinbase NFT's launch has been marred by setbacks. The exchange promised that the marketplace would go live by the end of 2021 and failed to acknowledge its delays. It was also widely criticized for announcing partnerships with passé NFT projects like Pudgy Penguins, MekaVerse, and HAPE.
According to a blog post from Coinbase, the beta version of its marketplace will feature curated lists of Ethereum-based NFT collections that users will be able to buy with zero marketplace fees. It will also let users create personal profiles and follow, like, and comment on others' posts. The individual profiles will be customizable, akin to profiles on traditional social media platforms, allowing users to showcase their NFT collections to everyone in their network.
Unlike the reigning NFT behemoths OpenSea and LooksRare, which seem more focused on bettering the trading experience and catering to more seasoned NFT enthusiasts, Coinbase is building a "Web3 social marketplace" for the masses—or a product closer in feel and spirit to social media platforms like Instagram than typical crypto or NFT exchanges. "We learned that people don't just want better tools to buy and sell NFTs: they want better ways to discover them, better ways to find the right communities, and better spaces in which they can feel connected with each other," said the vice president of product at Coinbase Sanchan Saxena. "That's why we're building a product that's much more than a transaction. We're looking to empower people to create, collect, and connect."
To that end, the marketplace won't be exclusive to Coinbase customers but rather accessible to anyone with a self-custody Web3 wallet. Eventually, the firm plans to connect the NFT platform with its centralized crypto exchange and allow users to purchase NFTs straight with fiat using their Coinbase account or a credit card. The company also said that over time it wants to decentralize more of the platform's features by moving them from Coinbase's centralized tech to decentralized services. This could include hosting the comment threads and what the company calls the "follower graph" on-chain.
However, today's announcement doesn't seem to have generated significant interest with Coinbase investors. The company's stock, trading under the ticker COIN on the Nasdaq stock exchange, is down 2.3% on the day and around 56.78% in the red since it began trading on the open market this time last year.
Disclosure: At the time of writing, the author of this piece owned ETH and several other cryptocurrencies.