South Korea Enforces Crypto Taxes With NFTs Excluded
Although South Korea is preparing to introduce crypto taxes, the country is yet to announce any rules for NFTs.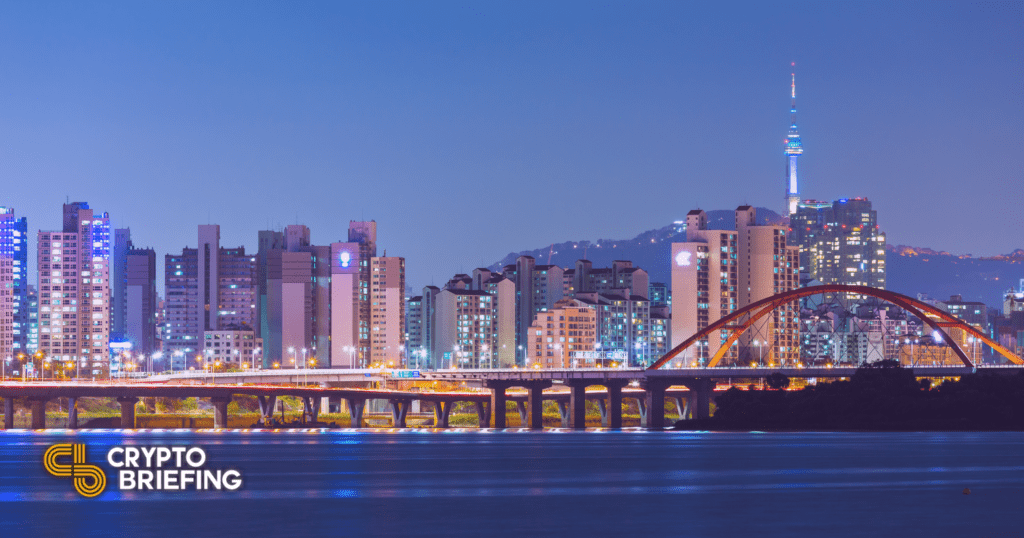 Key Takeaways
South Korean finance minister Hong Nam-ki has declared the country's proposed crypto tax rules will be enforced in 2022.
The country will introduce a 20% tax on personal crypto income worth 2.5 million South Korean won or more.
NFTs have not been be labeled as "virtual assets" and remain tax free.
South Korea will begin its crypto tax regime in 2022. However, NFT taxation rules are yet to be formulated.
South Korea Introduces 20% Crypto Income Tax
South Korea is excluding NFTs from its crypto tax rules.
On Wednesday, South Korean finance minister Hong Nam-ki declared that the country's previously proposed crypto tax rules would be enforced from next year.
By announcing the tax mandate, South Korea's Ministry of Economy and Finance has rejected a popular petition that called on the government to delay crypto taxes.
The new regulations, commencing Jan. 1, 2022, state that all personal income above 2.5 million South Korean won (about $2,100) generated by "virtual assets" will be taxed at 20%. The minister noted that the South Korean crypto sector has grown to the size of its stock market, hence tax laws should not be delayed.
To enforce tax rules, the country's Financial Services Commission ruled in July that all crypto exchanges would need to register with the government.
Interestingly, NFTs have been excluded from the mandate, Nam-ki confirmed at the National Assembly. NFTs, otherwise known as non-fungible tokens, have become one of crypto's most talked-about technologies. They hit the mainstream for the first time this year, with digital artists, musicians, and celebrities rushing to release and collect their own tokenized assets on the blockchain.
NFT sales volume expanded to $10.7 billion in the third quarter of 2021, most of it transacted on Ethereum. A large portion of the sales volume comes from the widespread adoption of digital art and collectibles, as well as play-to-earn games like Axie Infinity.
Despite their growing popularity, NFTs are yet to be categorized as virtual assets in South Korea. The regulators have not decided whether NFTs should be labeled as "virtual assets," which would make them subject to the same income taxes that apply to transactions on other crypto assets like Bitcoin and Ethereum.
While the absence of laws makes NFTs tax-free for the moment in South Korea, the situation could change in the future. In other countries such as the U.S. and U.K., NFT sales are subject to capital gains tax.
According to a KoreaTimes report, Jeong Eun-bo, Governor of the Financial Supervisory Service (FSS), said that regulations on NFTs could be brought in consultation with other government bodies to close regulatory loopholes.
Regardless of the emerging regulatory environment, cryptocurrencies and NFTs are expected to continue gaining traction in the country.
In fact, besides the country's retail investors, several top tech firms and venture capitalists including Naver, Kakao, and Samsung have jumped onto the blockchain gaming and NFT bandwagon in recent months. South Korea also has the fifth-largest gaming market in the world. NFTs are popularly used in gaming as they can give players true ownership of in-game items. If NFTs continue to attract mainstream interest, it's likely the country will see wider adoption of the technology.