Square Enix Sells Off Game Studios and IP to Focus on Blockchain
The company will sell off Eidos and Crystal Dynamics along with IPs like Tomb Raider.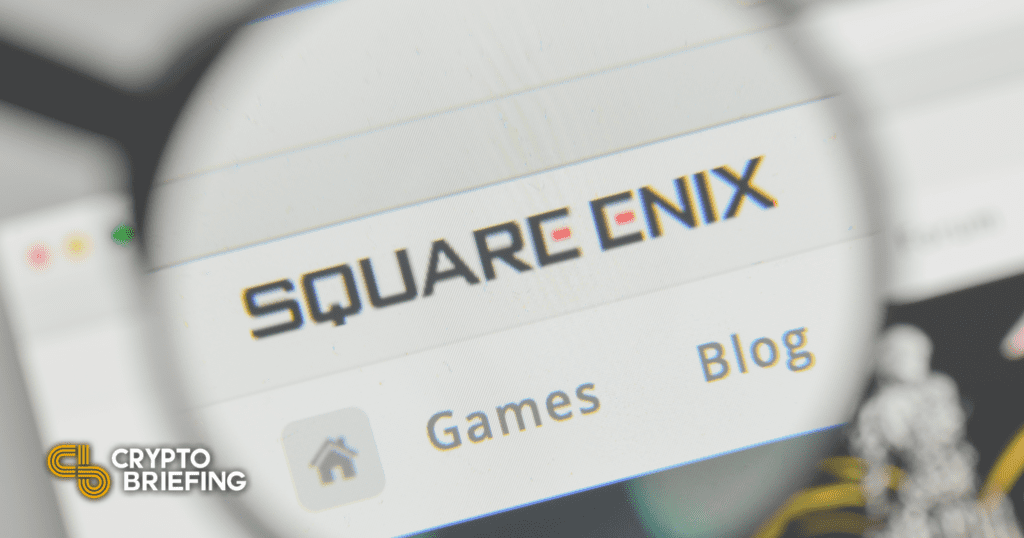 Key Takeaways
Square Enix has announced that it will sell off several studios and IPs to focus on blockchain, AI, and cloud gaming.
Embracer Group, which made the purchase, reports that the sale is valued at $300 million and will conclude this fall.
Square Enix announced blockchain plans in January.
Square Enix said in a press release today that it is selling several of its IPs and game studios in order to focus on blockchain.
Sale Amounts to $300 Million
Square Enix is putting cash in its coffers to develop new blockchain projects, according to a press release today.
Square Enix will sell three subsidiaries including Crystal Dynamics, Eidos-Montréal, and Square Enix Montréal. It will also sell off more than 50 game properties including Tomb Raider, Deus Ex, Thief, and Legacy of Kain.
The properties will be acquired by Embracer Group, which reports the sale is valued at $300 million. Though the sale agreement concluded today, the sale itself is expected to close between July and September.
According to Square Enix, the money earned from the sale will allow it to "launch new businesses by moving forward with investments including blockchain, AI, and the cloud. It also said that the sale will allow it to improve the relationship between its Tokyo and overseas divisions, with the goal of "maximizing… worldwide revenue" from future game launches.
Square Enix will retain several of its most popular brands, including Just Cause, Outriders, Life is Strange, and Final Fantasy.
Square Enix's Blockchain Forays
Square Enix initially announced its blockchain plans this January.
The company's president, Yosuke Matsuda, called 2021 "year one" for non-fungible tokens and said that the company had created a medium-term strategy for blockchain and NFTs.
In April, Matsuda gave a separate interview that detailed the company's plans. In that interview, he suggested that blockchain technology could be used to incentivize the creation of user-generated content and "autonomous game content."
Square Enix has been involved in blockchain even prior to those announcements. In 2020, it created NFTs for its Million Arthur franchise. It also invested $2 million in Animoca Brands, the company behind the blockchain game The Sandbox, that year.
It is unclear precisely how today's sale will allow Square Enix to become further involved in blockchain, but these previous developments provide some idea of where the company's focus lies.
Disclosure: At the time of writing, the author of this piece owned BTC, ETH, and other cryptocurrencies.