ssv.network Raises $10M to Boost Ethereum Staking Infrastructure
ssv.network will use the funds to expand its decentralized staking offering for Ethereum users who want to run validators after the network switches to Proof-of-Stake.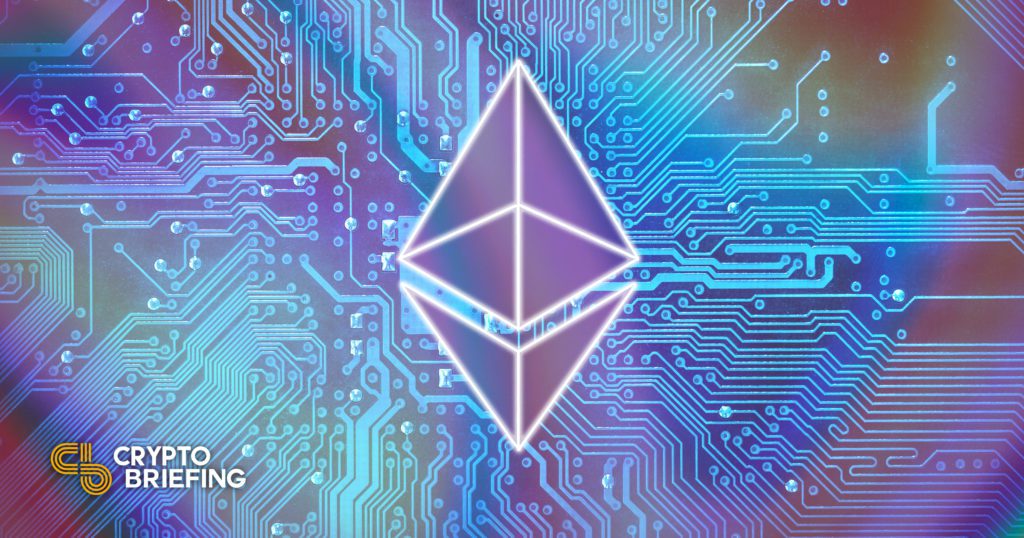 Key Takeaways
ssv.network has raised $10 million from Digital Currency Group, Coinbase, and other investors.
ssv.network is a decentralized staking protocol for running nodes on Ethereum's consensus layer.
Ethereum is expected to complete its merge to Proof-of-Stake this year.
ssv.network, a decentralized staking protocol for Ethereum's consensus layer, has raised $10 million to expand its platform.
ssv.network Aims to Simplify Ethereum Staking
ssv.network has raised $10 million to improve its offering.
In a press release, the project's team said that venture capital funds and partner firms collectively contributed $10 million to its treasury, which is overseen by ssv.network's decentralized autonomous organization. The contributors include Digital Currency Group, Coinbase, Lukka, and OKX, among others.
ssv.network core contributor Eran Efrima told Crypto Briefing that the $10 million would be used "to fund initiatives, collaborations, and future grants for developers and participants."
ssv.network aims to simplify the process of staking and running validator nodes on Ethereum's consensus layer, which was previously known as ETH 2.0. The project launched after receiving a grant from the Ethereum Foundation last year. It's currently in a testnet phase.
Ethereum plans to switch from Proof-of-Work consensus to a Proof-of-Stake mechanism in an event that's been dubbed "the merge." It's expected to complete the update sometime in 2022. After that point, miners will no longer validate transactions. Instead, users who stake a minimum of 32 ETH to run a validator node will validate transactions and earn rewards for their service.
However, staking and setting a validator node can be technically complex for many users. The 32 ETH deposit requirement is also a high barrier to entry given ETH's market price. In response, several staking services for Ethereum's Beacon Chain have emerged, but many of them face problems related to the storage and control of validator keys.
Some of today's most popular Ethereum staking services require ETH holders to give up control of their assets, which means that they compromise on decentralization. While non-custodial validator node solutions are also available, they are often difficult for newer users to understand and must often have regular upgrades.
ssv.network says it has addressed the common issues associated with staking infrastructure by offering a decentralized service that can also maintain high performance. The network leverages research developed in-house on the Secret Shared Validators protocol, which shares operation and key management for Ethereum validators. The team says that users can stake their ETH in SSV validator nodes without compromising either security or worrying about the node's performance.
ssv.network uses a network of "operators" who maintain trustless management of Ethereum validator nodes. Many crypto firms that provide staking services have joined ssv.network as operators. For participating in the network, they can earn rewards in the form of SSV, the protocol's governance and staking token.
Disclosure: At the time of writing, the author of this piece owned ETH and several other cryptocurrencies.