Stripe Gets Back Into Crypto
After taking steps as an early crypto adopter, the payments giant ceased crypto payments in 2018.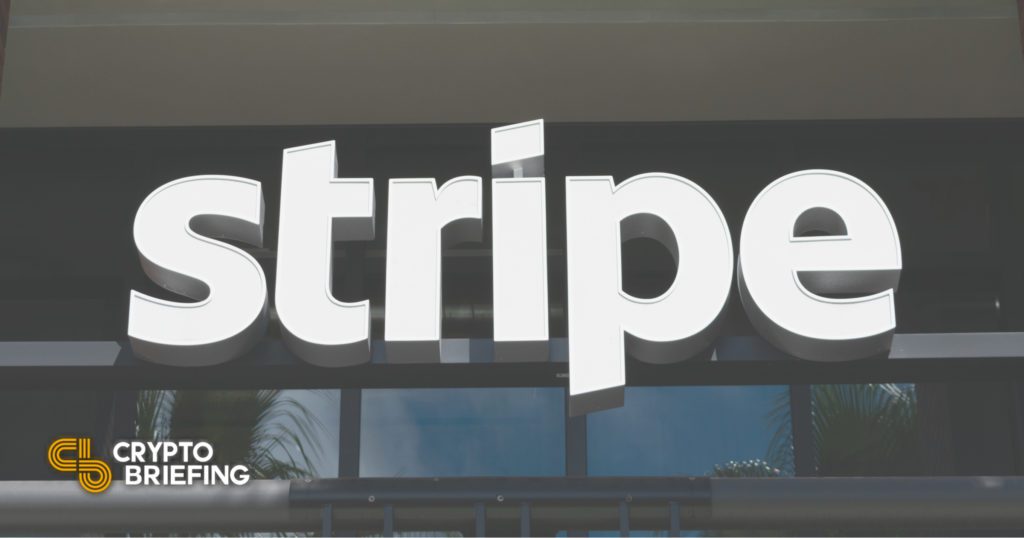 Key Takeaways
Stripe announced today its support for a variety of crypto businesses.
Relevant crypto businesses include exchanges, fiat on-ramps, wallets, and NFT marketplaces.
A primary goal of the firm seems to be helping businesses maintain compliance.
Stripe announced today the addition of many crypto features to support crypto businesses. These include crypto exchanges, fiat on-ramps, wallets, and non-fungible token marketplaces.
Stripe Supports Crypto
The $95 billion, privately-owned payments giant has re-entered crypto.
The co-founder of Stripe, John Collison, wrote in a tweet that "Stripe now supports crypto business: exchanges, on-ramps, wallets, and NFT marketplaces. Not just pay-ins but payouts, KYC and identity verification, fraud prevention, and lots more."
The company lists many of the new solutions it now provides for the blockchain industry, and it encouraged Web3 builders to tell the company more about what they are working on so that it could provide more tools and better understand needs.
The payments firm will facilitate crypto exchanges and onramps, allowing users in over 180 countries to deposit funds and use its Connect product to pay out fiat currencies. Stripe Identity may be used to verify the identities of users in over 33 countries. Stripe's banking-as-a-service application programming interface (e.g. its Treasury and Issuing APIs) could be used by wallet providers or decentralized finance platforms to streamline the money management process.
Stripe emphasized how its "global infrastructure and proven APIs" could help crypto businesses thrive. For example, the firm already supports more than 135 currencies globally and dozens of payment methods (e.g. Stripe Terminal, debit and credit cards, etc.) and utilizes machine learning to combat fraud. Moreover, Stripe already has a well-established know your customer (KYC) process by which companies can ensure compliance and detect fraudsters or scammers.
The company halted Bitcoin payments in 2018, citing volatility and inefficiency in making everyday, normal payments with crypto. Last November, Collison noted the firm's willingness to consider accepting crypto payments again in the future. The month before, Stripe's head of engineering and crypto announced open engineering positions to help "build the future of Web3 payments."
Disclosure: At the time of writing, the author of this piece owned BTC, ETH, and several other cryptocurrencies.