SushiSwap Says Optimism Showed Favoritism to Uniswap During Layer 2 Launch
SushiSwap's CTO says that Uniswap was given preferential treatment due to VC influence.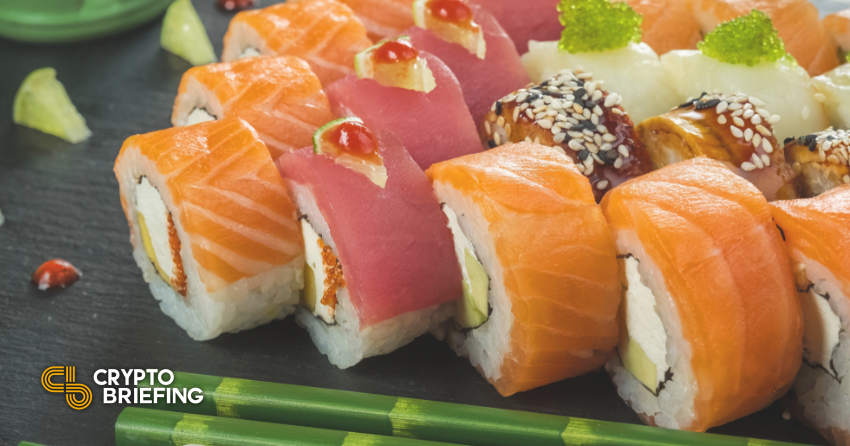 Key Takeaways
Joseph Delong, CTO of SushiSwap, has accused Optimism of giving preferential treatment to Uniswap.
Delong believes that Optimism favored Uniswap because of influence from venture capital (VC) investors.
Optimism has denied accusations of any preferential treatment.
SushiSwap CTO Joseph Delong has accused Optimism, a Layer 2 scaling project, of giving preferential treatment to Uniswap.
SushiSwap CTO Speaks Out Against Optimism
Sushiswap and Uniswap are two of the largest decentralized exchanges on Ethereum. Recently, due to Ethereum's scalability issues and high gas fees, both exchanges have been exploring Layer 2 solutions in order to handle more transactions.
Today, SushiSwap revealed why it chose to use Arbitrum over Optimism as a Layer 2 scaling solution for its decentralized exchange.
SushiSwap CTO Joseph Delong claimed that Optimism gave preferential treatment to Uniswap despite claiming to be a community-driven project.
On Twitter, Delong said that Optimism hindered SushiSwap's launch and pushed Uniswap to launch first. He said that SushiSwap had deployed its decentralized exchange on the Kovan testnet. SushiSwap was in the process of debugging and deploying a final version when it was told Uniswap would be given the opportunity instead.
Describing SushiSwap's dealings with Optimism and how it was turned down by the project, Delong said:
"After a long discussion with a lot of dancing around the premise we finally had to ask point blank, "Are we going to be treated equally on deployment?" That is when the team told us point blank that Uniswap "had to go first". Meaning we were boxed out of deployment until Uniswap."
Delong also told CryptoBriefing that SushiSwap had a call with Optimism prior to the Uniswap launch and said that the two teams had agreed on implementation prior to this interruption.
Then, SushiSwap decided to launch on Arbitrum instead, which the project considers a more "neutral" platform. The Arbitrum implementation has already gone live. Meanwhile, Uniswap V3 was deployed to the Optimism mainnet in July.
Delong Said VCs Influenced the Decision
Speaking with CryptoBriefing, Delong said he believed Optimism favored Uniswap because of influence from the investors Andreesen Horowitz (a16z) and Paradigm. Both funds have made investments in Uniswap and Optimism, as well many other leading crypto projects. According to Delong, the two VCs may have "colluded" to influence and benefit their vested projects.
Delong said that although this is the first time that this has happened to SushiSwap with a project backed by Paradigm and a16z, similar situations have previously occurred with other projects.

"This has happened twice before, so this time we are taking a stand. We disagree with Paradigm and a16z colluding with their portfolio projects for preferential treatment. We chose to speak out about Optimism to send a message about collusionary behavior in the DeFi space."
Previously, a16z was accused of leveraging its influence within the DeFi community when it allegedly delegated UNI tokens to vote for a Uniswap lobbying group called the DeFi Education Fund. The fund was later slammed by DeFi enthusiasts for lack of transparency after it sold half of its Uniswap grant for $10 million.
Optimism Defends Itself
Many prominent figures in the DeFi space spoke in support of Delong. DeFi Architect and founder Yearn Finance took to twitter, and said: "This happens a lot more than people think. DeFi isn't very DeFi," referring to Optimism's preferential treatment toward Uniswap.
Anthony Sassano, an Ethereum educator and investor, agreed and said he was "disappointed" to see the incident, before adding "there's no place in this ecosystem for walled gardens."
In response, Optimism has denied the accusation of any preferential treatment, and claimed instead that Uniswap was deployed first because "they engaged with us 1.5 years ago, long before Sushiswap." Optimism added that it was not "playing favorites" but following the "first in, first out" principle. The team now plans on whitelisting projects "as quickly as possible."