Terra Touches $100 Following Solana and Avalanche Rally
Layer 1 coins have had a bullish few months. After Solana and Avalanche, Terra is the latest to benefit.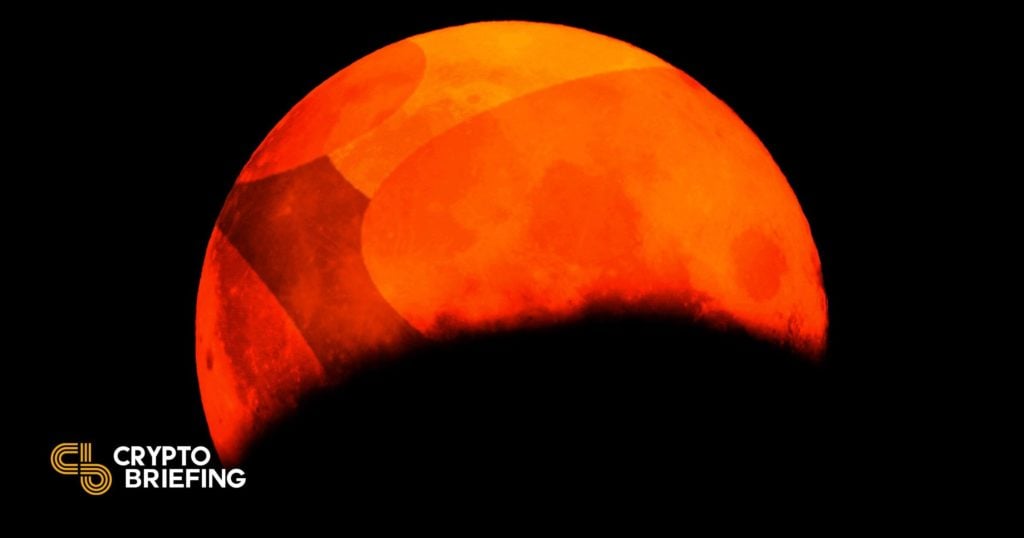 Key Takeaways
Terra's LUNA token hit an all-time high of $100 today.
LUNA's bullish price action follows similar moves from Solana and Avalanche, two other Layer 1 projects.
The three tokens, collectively dubbed "SOLUNAVAX" by crypto traders, have soared during 2021.
Amid ongoing hype for Layer 1 blockchains, Terra's LUNA has hit $100 for the first time. The asset's price action follows a similar trajectory to Solana and Avalanche, which have both soared in recent months.
Terra Hits $100
Terra is benefiting from the Layer 1 hype.
The stablecoin-focused blockchain is home to one of the fastest-growing DeFi networks, with a variety of popular apps including Anchor Protocol, Mirror Protocol, Terraswap, and Astroport. Its native token, LUNA, is currently leading a Christmas rally in the market. It hit $100 for the first time today after rallying over 50% in the last week. It's since cooled off, trading at $96.53 at press time.
LUNA's upward move comes amid a period of bullish momentum in the market following Bitcoin's rebound from $45,700 to $51,200.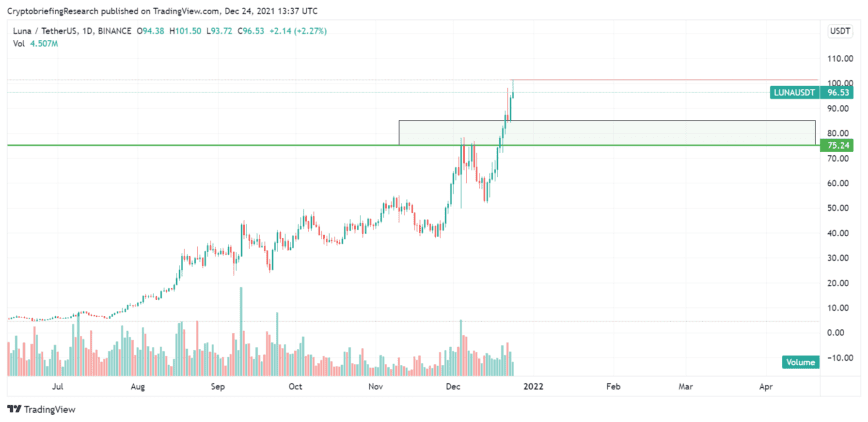 On Monday, LUNA broke prior resistance levels at around $75 on the daily timeframe. LUNA has since met psychological resistance at $100.
Several recent developments have served as catalysts for LUNA's bullish momentum. While LUNA has risen, the total value locked on Terra has crossed $21 billion, helped in part by the Astroport exchange's ongoing token lockdrop. Terra now holds the second highest total value locked in DeFi, trailing only Ethereum.
LUNA's price trend has closely followed those of two other Layer 1 coins: Solana's SOL and Avalanche's AVAX. Both SOL and AVAX have also experienced a parabolic rally in the second half of the year, posting new all-time highs in November. Ethereum's soaring gas fees, generous token incentive programs, and the market's growing confidence in a multi-chain future can all explain the rise among Layer 1 coins.