Terra Virtua, Hashmasks Create Joint NFT Collection
Two of the most exciting projects in the NFT space have joined forces for a limited drop. The first collection sold out in less than five minutes.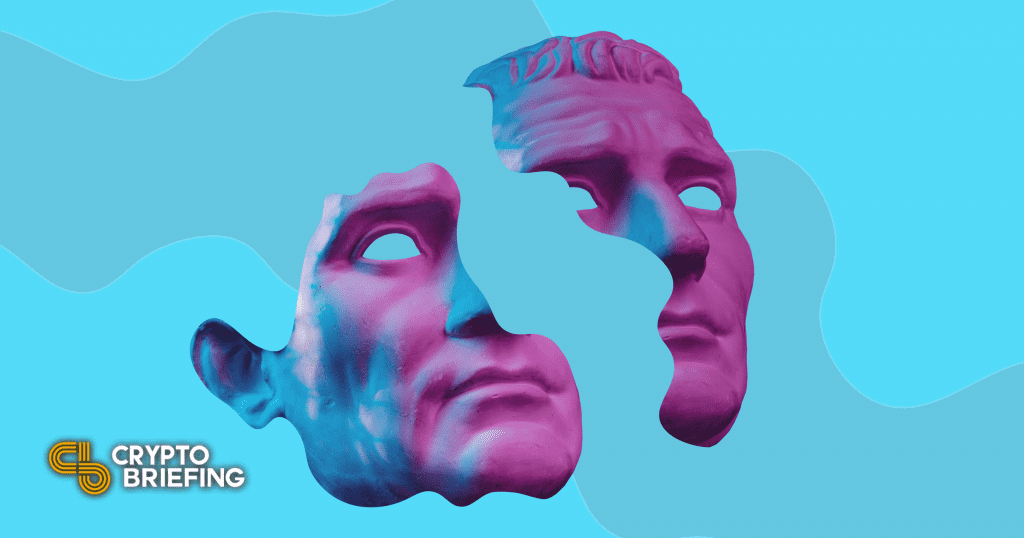 Key Takeaways
Terra Virtua and Hashmasks have created a new NFT collection called the vFlect Hashmasks.
Released in an edition of 73, the first drop sold out in minutes.
Hashmasks owners will earn a portion of the sale proceeds when their NFT is used in the vFlect Hashmasks collection.
Terra Virtua and Hashmasks link up for a special "rolling royalties" release.
NFT Mainstays Unveil Joint Series
Terra Virtua, the digital collectibles platform that leverages Augmented Reality, has joined forces with Hashmasks.
The popular projects have come together to release a limited set of NFTs called the vFlect Hashmasks. Each piece features Terra Virtua's vFlect robot design with a piece from the Hashmasks series to create a new tokenized asset.
Hashmasks launched earlier this year and quickly became the talk of the wider Ethereum and NFT communities. They were released in an edition of 16,384 digital Basquiat-inspired portraits featuring a character wearing a mask. Similar to other NFT collections like CryptoPunks, the characters share different traits. Some, for example, have halos. Others hold a book on their forearm.
Hashmasks also had a unique model in which each owner could name their piece. Owners can set a name using the project's native token, NCT.
Ahead of the vFlect Hashmasks drop, Hashmasks owners had to apply to license their NFT. The collaborations were oversubscribed and all 73 pieces sold out within five minutes.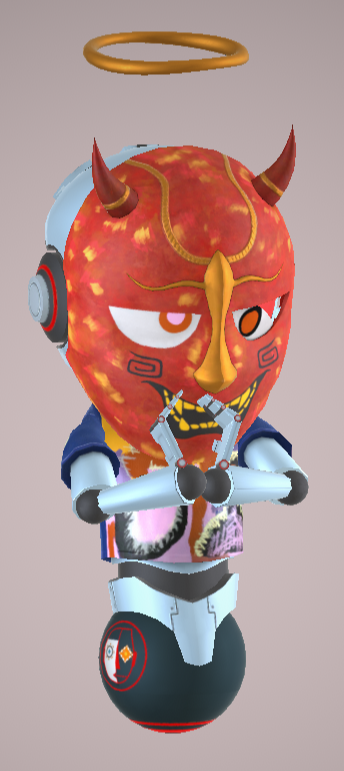 In a first for the NFT space, the drop has created what the projects have called a "rolling royalties" model in which Hashmasks owners can earn royalties from another separate NFT. Because NFTs use smart contracts, they can be programmed to automatically pay an owner or creator. When you buy an NFT on a secondary marketplace such as OpenSea, the original creator of the piece usually takes a 10% cut.
Jawad Ashraf, co-founder and CTO of Terra Virtua, said that the release highlighted the power of collaboration. He added:
"Letting the community create and earn from these NFTs is a first in the industry, and I expect we'll see more and more of these collaborative NFT drops — including from us."
Meanwhile, John Doe, founder of Hashmasks studio Suum Cuique Labs, noted that the collection adds a new dimension to the Hashmasks series. He said:
"Each Hashmask is truly unique and subjectively valuable to each of its holders. Combining them with a vFlect robot not only opens up even more ways to add meaning and beauty to them but also allows NFT owners to monetize their works of art like never before."
Terra Virtua allows users to create 3D representations of their NFTs. Terra Virtua isn't the only example of an NFT project focusing on 3D after Larva Labs shared details of its Meebits drop. Released to much excitement on Monday, the iconic studio's new NFT series features 3D characters built for the metaverse.
Of all Terra Virtua's releases, the vFlect series is one of its most popular to date. Although the current run is sold out, more vFlect Hashmasks will be released in the coming weeks, the website notes.