Terra Will Launch a Spin-Off Blockchain This Week
The Terra community has voted in favor of Do Kwon's proposal to create a new Terra blockchain—this time without an algorithmic stablecoin.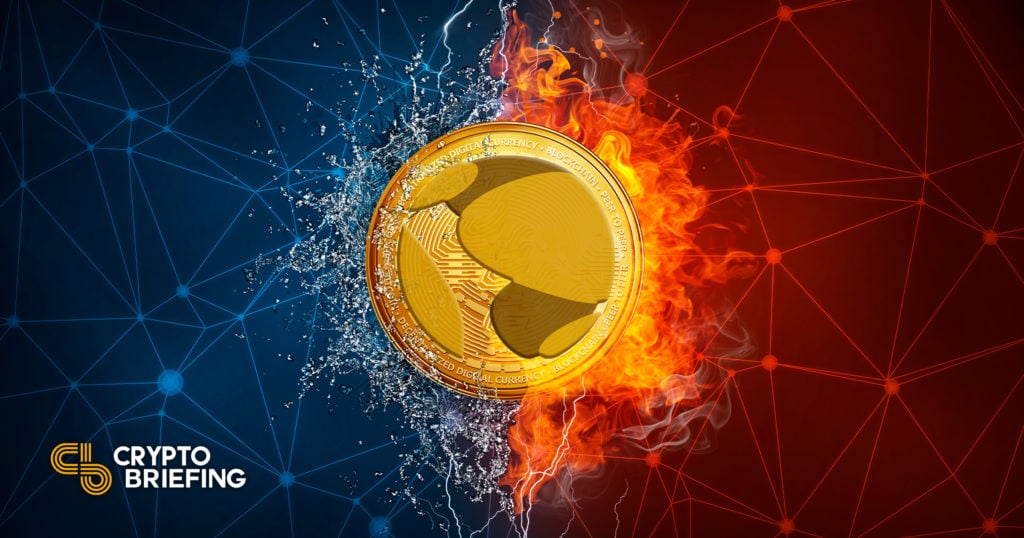 Key Takeaways
Do Kwon's proposal to launch a new Terra blockchain without an algorithmic stablecoin has passed.
65.5% of the votes favored the proposal, while only 13.2% strongly opposed it.
The new blockchain, along with the new LUNA token airdropped to old UST and LUNA investors, is scheduled to launch this week.
The governance vote to create a new Terra blockchain with new LUNA tokens (and no algorithmic stablecoin) has passed.
Terra to Launch New Blockchain
Do Kwon's plan to revive the Terra ecosystem seems to be coming to fruition.
The Terraform Labs co-founder and CEO's proposal to launch a new Terra blockchain was approved in a governance vote Wednesday. 65.5% of the total votes tallied in support of the proposal, while only 13.2% of the ballots strongly opposed it and voted "no with veto," arriving 20.2% short of the veto threshold that would have nulled the proposal.
The move comes in response to Terra's $40 billion collapse that transpired earlier this month. The revival plan, submitted by Kwon and supported by Terraform Labs and the Terra Builder Alliance, suggests creating a new blockchain with a new LUNA token. Unlike the original Terra network, the new one will not be attached to an algorithmic stablecoin. According to the proposal, it's set to be called Terra, while the existing chain that crashed to zero will be renamed Terra Classic.
The approved proposal aims to make Terra investors whole by airdropping the new LUNA tokens—based on a set distribution—to those who held LUNA and UST before and during Terra's crash. Per the outlined distribution plan, 30% of the new LUNA supply will be controlled by staked governance, with 10% going to ecosystem developers. The remaining 70% will be airdropped to LUNA, UST, and aUST holders. aUST represents UST tokens staked in Anchor Protocol, Terraform Labs' lending product that enticed investors to the network with yields of up to 20% APY. Anchor Protocol suffered a crash during Terra's meltdown. Based on the current plan, Terraform Labs will not receive any new LUNA tokens from the airdrop.
In the meantime, Kwon, who has been focused on resurrecting the ecosystem and quelling at least some of the community's backlash over the past two weeks, is reportedly facing a fraud lawsuit from disgruntled investors. South Korean prosecutors are also reportedly investigating him for endorsing Anchor Protocol, alleging that the product was akin to a Ponzi scheme.
Update: Terraform Labs has announced that the new Terra blockchain is scheduled to launch at 06:00 UTC on May 28, 2022—not May 27, as previously planned.
Disclosure: At the time of writing, the author of this piece owned ETH and several other cryptocurrencies.