Terra's LFG Reveals What Happened to Its Bitcoin Reserves
The Luna Foundation Guard has said that it spent almost all of its Bitcoin in a failed attempt to defend UST's peg.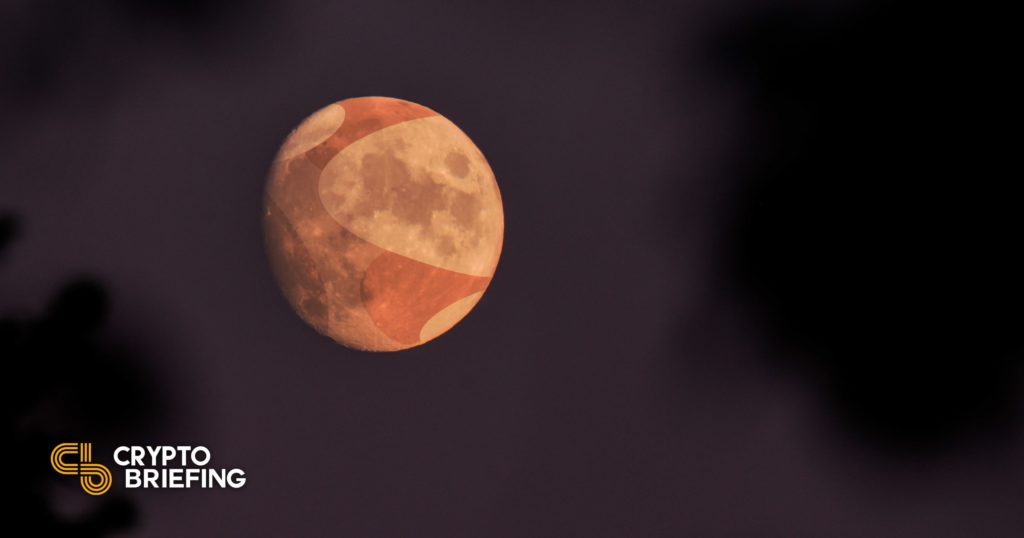 Key Takeaways
The Luna Foundation Guard revealed Monday that it had spent almost all of its Bitcoin reserves in its failed attempt to restore UST's peg.
LFG reportedly has only 313 Bitcoin left, significantly down from the 80,394 it held before UST and LUNA started crashing.
LFG said that it plans to use its remaining reserves, worth around $81 million in total, to compensate UST's remaining users, starting with the smallest wallets.
The Luna Foundation Guard revealed early Monday in a tweet storm that it had sold off almost its entire Bitcoin reserve in the failed attempt to prevent the meltdown of its native governance token LUNA and flagship stablecoin UST.
LFG Says Its Bitcoin Reserves Are Gone
The Luna Foundation Guard has finally revealed what happened to its $3 billion Bitcoin reserve.
LFG, a nonprofit organization tasked with protecting the dollar peg of Terra's UST stablecoin, reported early Monday in a tweet storm that it had spent almost all of its Bitcoin reserves in an attempt to protect UST's peg. The foundation said that on May 7, or one day before UST began to de-peg from its targeted $1 parity, it had 80,394 Bitcoin (its largest holding worth around $3 billion at the time), along with approximately 26.2 million USDT, 23.5 million USDC, 1.9 million AVAX, 1.6 million LUNA, and 697,344 UST.
1/ As of Saturday, May 7, 2022, the Luna Foundation Guard held a reserve consisting of the following assets:
· 80,394 $BTC
· 39,914 $BNB
· 26,281,671 $USDT
· 23,555,590 $USDC
· 1,973,554 $AVAX
· 697,344 $UST
· 1,691,261 $LUNA

— LFG | Luna Foundation Guard (@LFG_org) May 16, 2022
After UST began de-pegging on May 8, LFG admitted to selling all of its USDT and USDC reserves for an aggregate of 50,200,071 UST and transferred 52,189 Bitcoin to trade with a counterparty for 1,515,689,462 UST. After its actions had failed to stabilize the system, on May 10, LFG exchanged an additional 33,206 Bitcoin for 1,164,018,521 UST in a last-ditch effort to defend the stablecoin's peg.
According to the Foundation, this left it with only 313 Bitcoin worth around $9.2 million at current prices, about $11,7 million worth of BNB, $63,29 million worth of Avalanche, and an excess of LUNA and UST tokens worth almost nothing at current prices. In total, LFG's reserves are currently worth around $81 million, significantly down from the $4.1 billion they were worth at their height on May 3.
LFG said it was looking to use its remaining assets "to compensate remaining users of $UST," with the smallest holders being first in line. "We are still debating through various distribution methods," the Foundation said, announcing that updates would follow soon.
The Monday report from LFG comes after the organization came under heavy fire on Twitter for the opaqueness of how it handled its reserves, with many in the crypto community wondering where $3 billion worth of Bitcoin went during Terra's ecosystem-wide crash.
UST, which was already trading for pennies on the dollar, has plummeted by around 15% on the news, while LUNA has dipped around 3.6% following the announcement while trading 34% down on the day.
Disclosure: At the time of writing, the author of this piece owned ETH and several other cryptocurrencies.