Tether Boosts DeFi Lending, Flash Loans Collaboration With Aave
Tether's role in flash loans, DeFi liquidity set to expand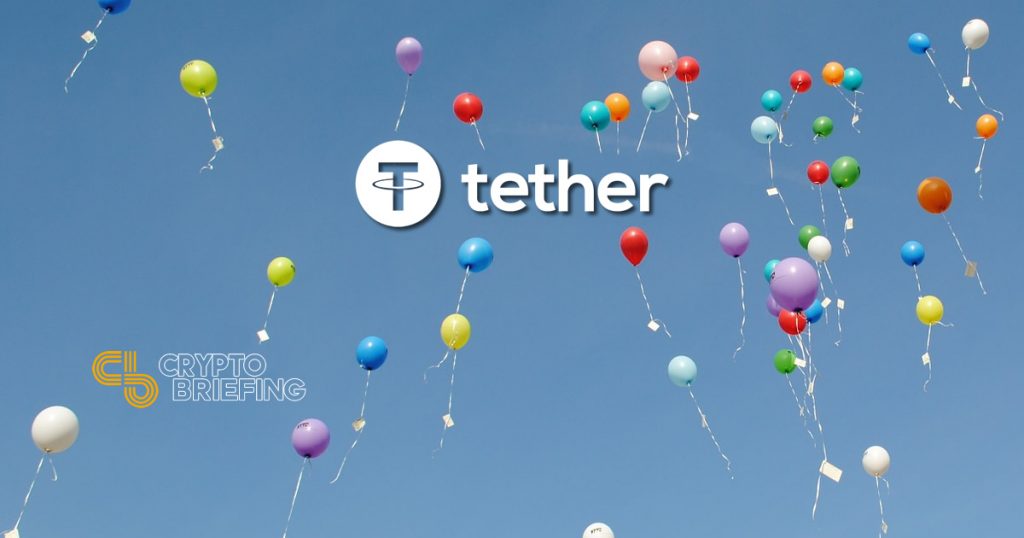 Tether, the blockchain-enabled platform that powers the largest stablecoin by market capitalization, and Aave Protocol, an open-source and non-custodial protocol, are working together to bring wider adoption of Tether (USDT) to the nascent DeFi ecosystem.
Tether Wants its Share of the DeFi Market
USDT is powering a variety of innovative DeFi lending projects. According to data provided by Aave, the stablecoin also offers the best returns for lenders in the marketplace, with yields of up to 12%.
Over the same period, MakerDAO's Dai and Circle's USDC offer yields of 8% and 5.7%, respectively.
USDT's pivotal role in the DeFi space is underlined by its growing use in flash loans, which enables customers to borrow a range of ERC20 tokens without posting collateral to back those loan positions, provided that the loan is returned in the same transaction.
Flash loans have been used to take advantage of on-chain arbitrage opportunities, compete for on-chain liquidations, and move open positions between DeFi platforms.
As a pioneer of flash loans, Aave has found USDT to be the most liquid stablecoin, a powerful tool for powering the innovative form of lending.
Aave Benefits from Tether's Liquidity
USDT's total market capitalization has more than doubled from about $2 billion early last year to about $4.9 billion today. Tether works with Algorand, Ethereum, EOS, Liquid Network, Omni, and Tron.
Stani Kulechov, CEO of Aave, said:
"USDT is the largest stablecoin in the market and it brings a vast amount of liquidity within the DeFi space. Together with Aave, this will help bootstrap DeFi composability via flash loans, lending, and borrowing."
Aave is a decentralized, permissionless, and non-custodial lending protocol built on the Ethereum blockchain and governed by the LEND token. The fast-growing platform, supporting 16 different assets, is likely to see enhanced liquidity levels with the introduction of Tether.