Tether Reduces Commercial Paper Reserves by Another $5B
Tether is expanding the size of its U.S. treasury bill holdings.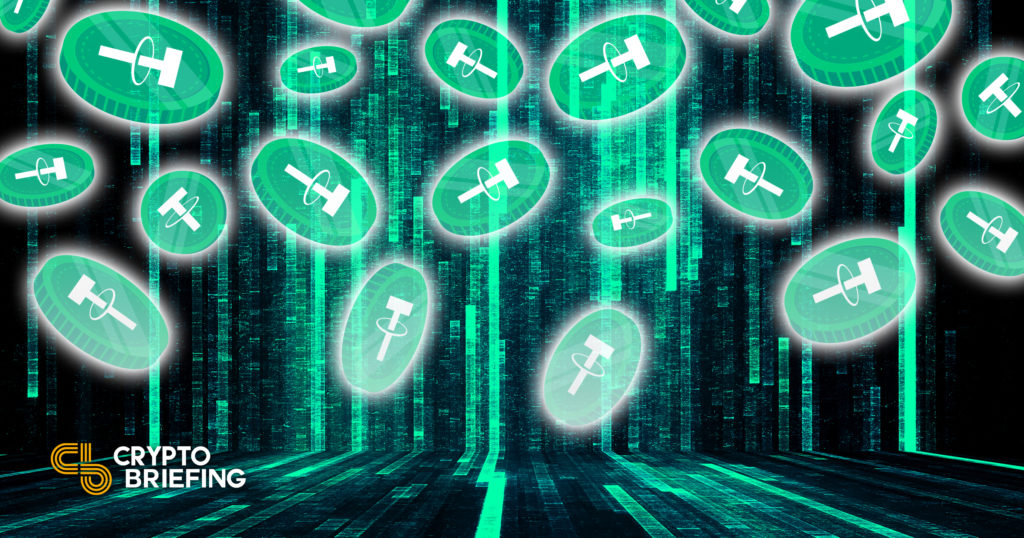 Key Takeaways
Tether is reducing its paper asset reserves by almost $5 billion.
The company is trying to increase its share of U.S. treasury bills and intends to bring its paper holdings to zero.
The portfolio rebalancing should in theory have no impact on the state of USDT's 1:1 backing.
USDT issuer Tether is shifting its reserves away from commercial paper to low-risk U.S. treasury bills.
Tether Cuts Paper Asset Reserves
Tether is reducing its commercial paper reserves.
The USDT stablecoin issuer announced today that it would slash its commercial paper portfolio by $5 billion by the end of July 2022, bringing its paper asset holdings down from $8.4 billion to $3.5 billion. The development comes after Tether announced it had cut its paper reserves on May 19, and forms part of the company's goal to bring its paper asset holdings down to zero and increase its share of U.S. treasuries.
Tether's USDT is the world's biggest stablecoin with a market capitalization of about $66.5 billion. Stablecoins are crypto assets designed to track the price of other assets such as the dollar. Tether claims USDT is 100% backed 1:1 with reserves, meaning that token holders should always be able to redeem their coins for dollars without issue. USDT temporarily lost its peg to the dollar in the fallout from Terra's collapse last month, but Tether continued to honor redemptions amid the event. It recovered within a few days.
The company has been the subject of numerous rumors over the years over the state of its reserves. Critics, popularly known as "Tether Truthers" within the crypto community, argue (despite multiple initiatives by Tether to bring transparency to its records) that the stablecoin issuer could eventually suffer a bank run event, to which Tether has responded by issuing numerous statements in a bid to improve its transparency.
At the time of writing, commercial paper, cash and short-term deposits currently constitute 85.64% of Tether's holdings, while corporate bonds, funds and precious metals make up 4.52%, secured loans account for 3.82%, and other investments including digital tokens represent the remaining 6.02%.
The company's commercial paper, cash, and short-term deposit portfolio is split with 55.53% in U.S. treasury bills, 28.47% in commercial paper, 9.63% in money market funds, 5.81% in cash, 0.15% in reverse repurchase agreements, and 0.41% in non-U.S. treasury bills. These values are updated daily, and assurance opinions carried out by auditor Moore Cayman are published quarterly.
Tether CTO Paolo Ardoino came out this week to declare that multiple crypto firms were attempting to short USDT, meaning they were betting on the stablecoin losing its peg. At the time of writing, the bet is still unsuccessful.
Disclosure: At the time of writing, the author of this piece owned ETH and several other cryptocurrencies.