Tether Yields Surge on Compound Following COMP Token Launch
Tether yields surge on Compound as usage on the DeFi protocol soars over the past two days.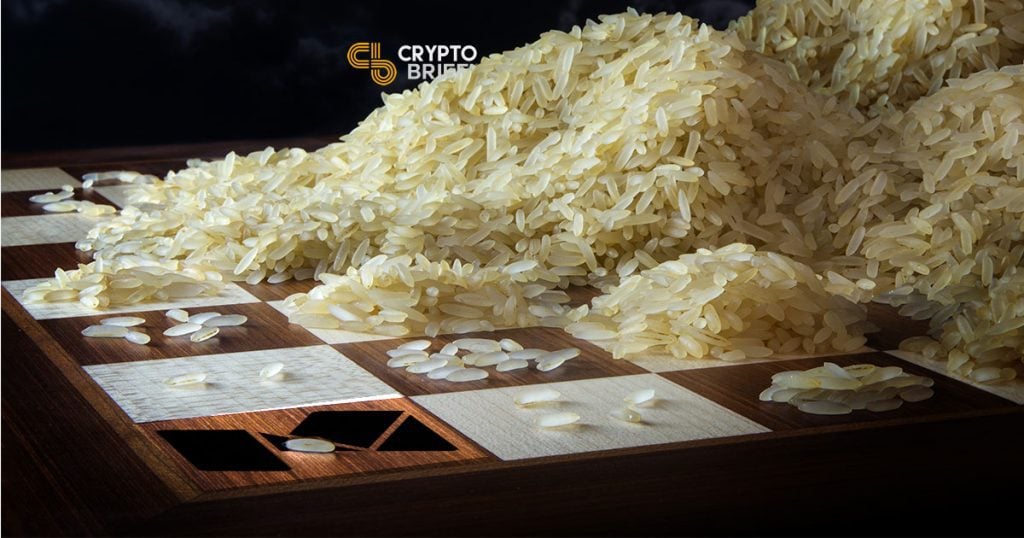 Key Takeaways
Compound launched its governance token COMP.
Compound has surged this month, with total locked value up $40 million in two days.
The protocol is offering the highest yields on USDT.
Tether lenders are yielding over 7%, and borrowers are paying over 14% on Compound, as the protocol launches its governance token, COMP.
Compound Use Surging
Compound usage has surged over the past two days, with the total locked value up from around $90 million to $140 million.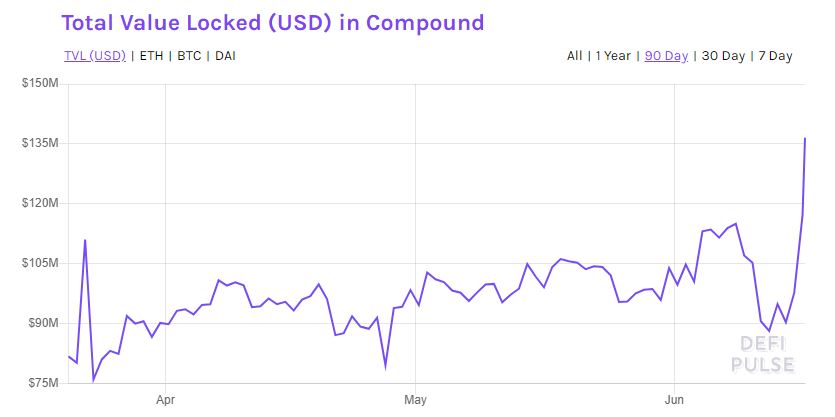 The dramatic uptrend comes as the platform launches its governance token, COMP.
Compound's governance tokens began trading on Monday on Uniswap for $62. COMP tokens mark the protocol's first steps towards decentralization, with token holders and their delegates able to "debate, propose, and vote on all changes to Compound."
All Compound protocol users are now receiving $COMP – marking the beginning of community governance.

🔍 Track the distribution: https://t.co/vCejHiO6ZO
⚖️ Vote, or delegate your tokens: https://t.co/En6tOQffeo
📈 Climb the leaderboard: https://t.co/AzfY5Ylicv

— Compound Labs (@compoundfinance) June 15, 2020
According to the distribution schedule, the protocol will distribute just under 3,000 COMP tokens a day into the eight Compound lending markets. Users will earn COMP in proportion to their Compound balance.
As Robert Leshner, the Compound protocol founder said:
"The individuals, applications and institutions that use the Compound protocol are capable of collectively stewarding it into the future — and are incentivized to provide good governance."
Tether Interest Rates Jump
Tether interest rates on the Compound protocol are the highest in DeFi, with lenders yielding around 7% and borrowers paying roughly 15%.
That compares to borrowing rates of 8% on Fulcrum. The cost of USDT only three days ago on Compound was approaching 20%.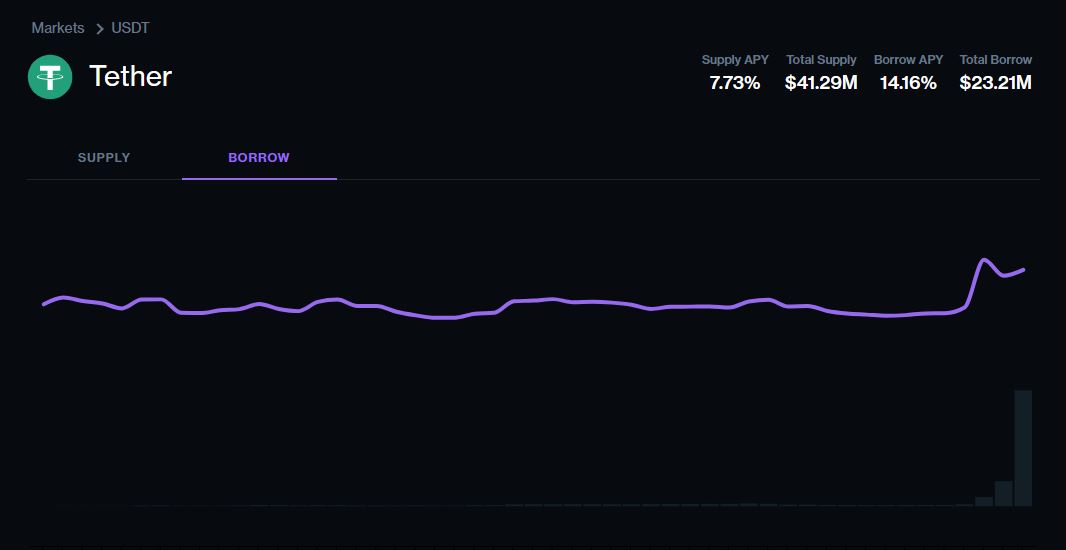 Compound is currently the third-ranked protocol in the DeFi ecosystem, according to DeFi Pulse.