Tether's Plan B Teams Up with FC Lugano: The Future of Crypto in Swiss Football
FC Lugano is the first to set the stage for expanded cryptocurrency engagement in Swiss football.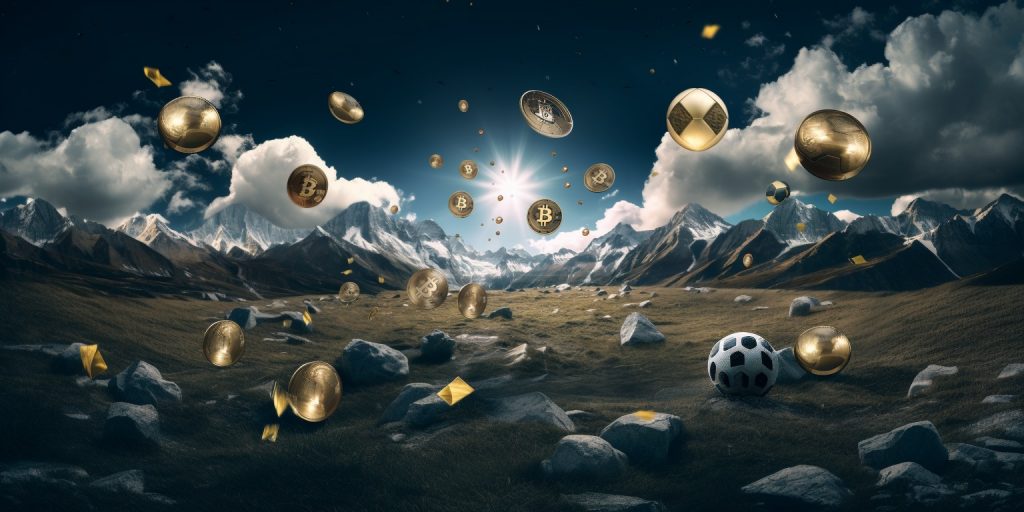 FC Lugano, a Swiss football team, has declared a sponsorship arrangement with Plan B, a venture between Tether and the City of Lugano, according to an August 24 announcement.
Plan ₿ Teams up with FC Lugano. The sponsorship will feature front-of-shirt branding during international competitions and enable all tickets, merchandise, food & beverages within the stadium to be purchased with #Bitcoin, Tether & LVGA ⚽https://t.co/kYvMbQlKv7 pic.twitter.com/nYcZICRYrh

— Tether (@Tether_to) August 24, 2023
Looking to seamlessly integrate cryptocurrency operations within the football fandom, this partnership between Tether and Lugano's Plan B and FC Lugano will allow fans to transacting in BTC, USDT and LVGA for tickets, merchandise and even stadium amenities:
"The activation will showcase the benefits of embracing digital assets, leading the way in advancing the use of cryptocurrencies within the local economy."
Beyond mere fan transactions, the partnership has biggers visions. Plan B, in tandem with local municipality efforts, is positioned to advocate for cryptocurrency's widespread acceptance, hoping to make digital assets a mainstay in Lugano's local economy.
Plan B looks to integrate Bitcoin technology deeply into the city's financial framework. This initiative sees blockchain as the backbone of Lugano's financial transactions, from everyday purchases at local businesses to more significant procedures like annual tax payments.
It's not all behind-the-scenes, though. FC Lugano players will sport Plan B branding on their shirts during international competitions, ensuring the initiative garners global eyeballs.
Paolo Ardoino, chief technology officer of Tether, commented on the partnership, highlighting the potential intersection of football and cryptocurrency:
"This collaboration not only underscores our commitment to the vibrant Lugano community but also signifies our belief in the power of crypto to drive positive change locally and globally."
With a history that includes three Swiss championships and multiple UEFA qualifications, FC Lugano's partnership with Plan B is significant. Martin Blaser, CEO of F.C. Lugano SA, referenced the partnership's early stages during the 2022 Swiss Cup final in Bern:
"We are convinced that this intelligently conceived partnership will only be the beginning of a lasting collaboration. We would like to thank the promoters of 'Lugano's Plan ₿' for their trust and generous support."