The Fed Will Raise Rates Again in November, But May Slow Hikes Afterwards
After months of aggressive rate hikes to combat inflation, there are some signs the Fed may be preparing to slow things down in December.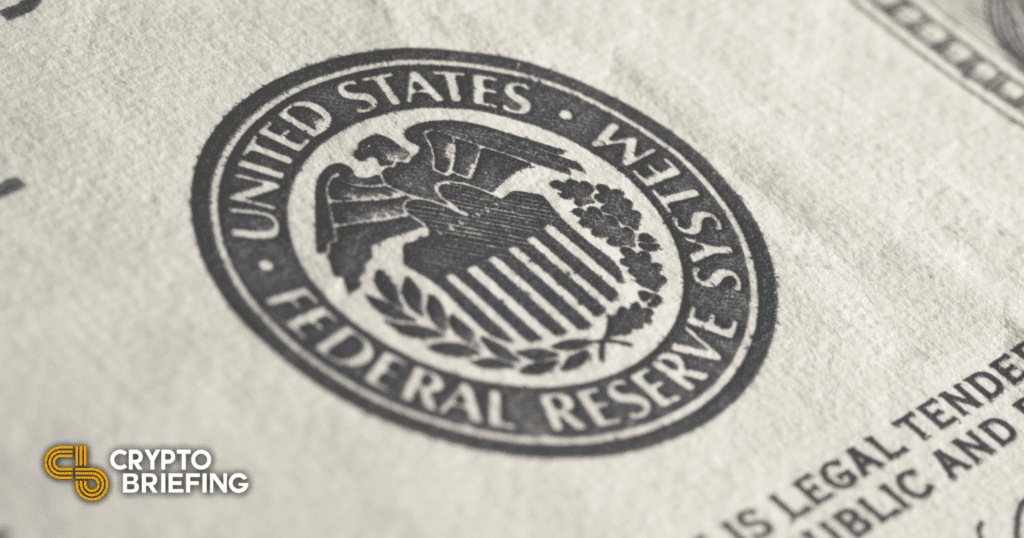 Key Takeaways
Federal Reserve officials will likely raise interest rates by 75 basis points during their November meeting.
The interest rate has already seen three raises of that size this year.
Bitcoin and Ethereum prices dropped slightly around the time of the news but have since recovered.
The U.S. Federal Reserve has announced plans to raise the interest rate after several other recent rate hikes.
Interest Rate Hike Expected In November
Interest rates are set to rise again in November, but there are signs the pace may slacken just a bit.
According to a Financial Times report, officials at the Federal Reserve will likely introduce another 75 basis point rate hike in their upcoming meeting from November 1 to 2. However, they will also debate lowering December's rate hike, effectively slowing the process.
In a speech this morning, Federal Reserve governor Christopher Waller said that the Board of Governors will have "a very thoughtful discussion about the pace of tightening at our next meeting." Certain officials want to refrain from interest rate increases beginning early next year. However, other officials argue that rate increases are necessary for the economy.
The Fed has previously raised interest by 75 basis points three times this year, putting the funds rate between 3% and 3.25%.
Patrick Harker, President of the Federal Reserve Bank of Philadelphia, described his year-end expectations. In a statement quoted by Reuters, he predicted that the inflation rate will be "well above 4% by the end of the year."
An interest rate hike will likely have an impact on the crypto market. Though cryptocurrency is often touted as a hedge against inflation, the Fed's recent interest rate hikes have corresponded with a decline in crypto prices. The crypto market, however, has been relatively stable for weeks despite wilder moves in traditional equities markets.
The crypto market as a whole is up 0.2% over the 24 hours, according to data from CoinGecko.
Disclosure: At the time of writing, the author of this piece owned BTC, ETH, and other cryptocurrencies.