Survey Says 31% Of People Want A Crypto Salary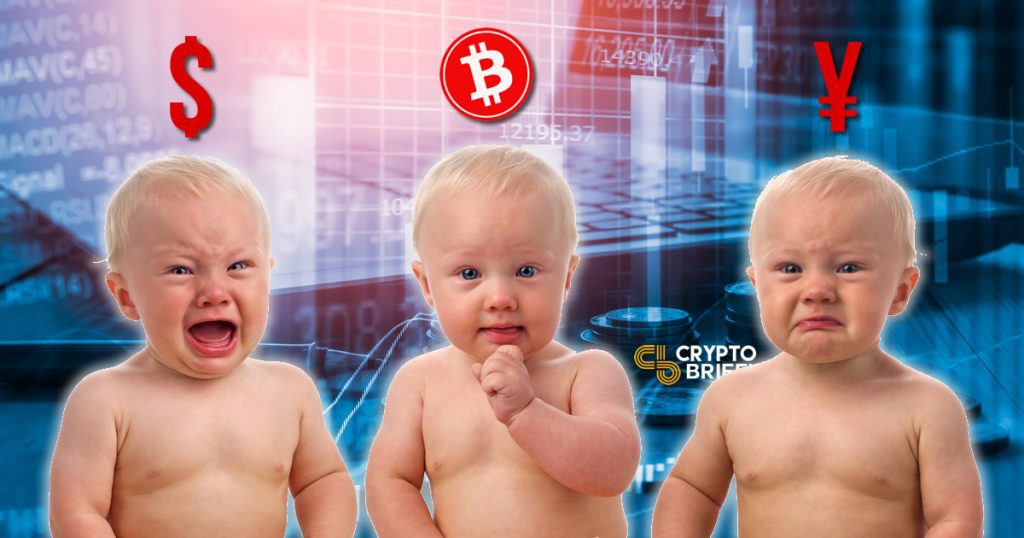 Just under a third of people would be happy to have at least part of their salary paid in cryptocurrency, according to a recent survey.
A Google Survey commissioned by the British tech company Sage found 31% of respondents would 'be happy' to have a chunk of their earnings paid to them in a cryptocurrency. Out of the 1,000 people who participated, 37% said they would only want 1-20% in digital assets, with the rest paid in fiat currency.
Surprisingly, more respondents said they would accept most, if not all, of their salary in cryptocurrency (15%) than those who would only take 61-80% in a digital asset (11%).
"It's interesting that more people were leaning towards the 'all-in' option; having their sole or dominant income paid to them in cryptocurrency", said Darren Francis, who commissioned the survey.
Sage develops technical solutions for businesses to organize and administer their payroll; the recent survey was intended to shed light on shifting trends in how employees wish to be paid. It was open to all respondents, took two days to collect and unspecific to a particular region or country.
The survey also indicated women were far less enthusiastic than men when it came to being paid in cryptocurrency. Although 75% of male respondents said they were open to the idea, only 25% of women said they would take part of their salary in cryptocurrency.
Since 90% of Bitcoin owners were already shown to be men, this may indicate that women are becoming more open to the concept of cryptocurrency, while the lower proportion of men (compared to ownership) might illustrate that some men feel more concerned about the volatility of cryptocurrencies once it comes to their ongoing salary.
Those aged 25-34 showed the most enthusiasm for taking part of their salary in crypto, with 33% of all respondents indicating a willingness to do so; the 35-44 demographic was almost as open to the concept, but there was a steep drop-off in interest as the age of the respondent increased.
---
Paid in cryptocurrency
Sage used Google Surveys in order to collect the data. Established in 2012, Google Surveys relies on a network of popular content websites, including YouTube (a Google subsidiary) and publications such as Reader's Digest. Respondents are those visiting the website who can answer questions in exchange for otherwise paid-for content.
The Pew Research Center, an American 'fact-tank', which among other things, conducts surveys in the run-up to Presidential elections, published a paper about the (then) Google Consumer Surveys in 2012. During a six month study, the team found that participants were generally representative of the American demographic, where it was primarily focused five years ago.
The researchers also found that despite Google Surveys, by their nature, being reliant on those who can access the internet, there was not a particularly strong bias towards heavy internet users or those with a predisposition to be more active online, like the young.
The main issue highlighted by researchers was that the complexity of the questions, as well as potentially further data collections, were inhibited by the online format. Google Surveys has a tight character restriction which stops questions being too long and there is no guarantee respondents will have any knowledge prior to being asked.
This means that there is a chance that users participating in the recent survey may have had little idea of what cryptocurrency is. As these questions are automated and normally filled in prior to accessing content, there is a very real possibility that users could rush through the questions or not answer them seriously.
Cryptocurrency has long lived in a bubble and a survey focused on understanding mass-opinion and perspective is a welcome change from centralized pillars of public opinion that the community currently relies on.
Parts of the survey were no surprise, like the fact that younger people were more open to being paid in cryptocurrency compared to older generations. That said, although it's encouraging to see waxing enthusiasm for cryptocurrency, more surveys will need to be conducted before such data can be treated as gospel.
Check out the survey here.
The author is invested in BTC, which is mentioned in this article.