Ticketmaster Will Issue NFTs on Flow
Ticketmaster has quietly minted over 5 million NFTs in the last six months as part of a pilot program. Today it announced plans to expand its initiative into the upcoming NFL season.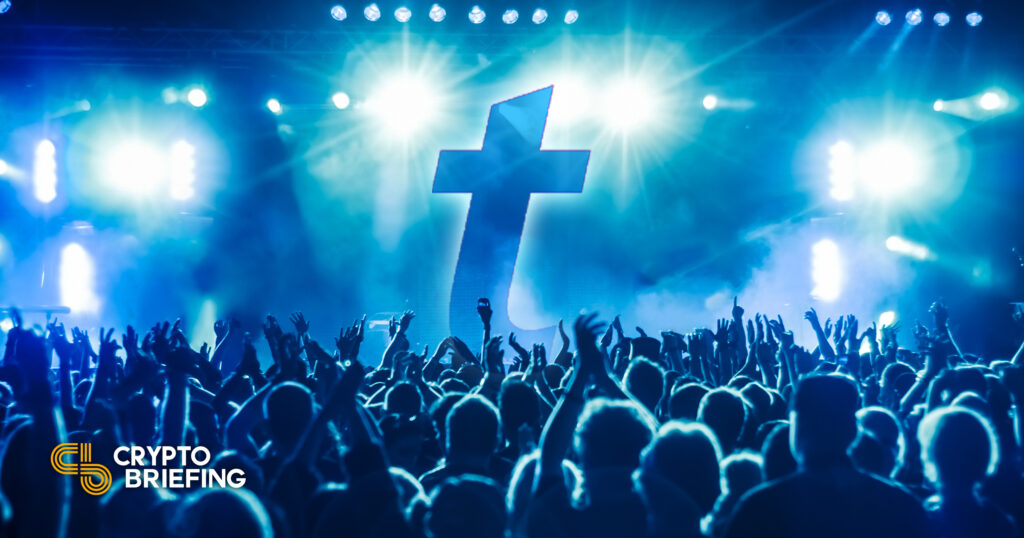 Key Takeaways
Ticketmaster publicly unveiled its NFT program today after a quiet six-month pilot program.
The company will issue NFTs on Flow, an NFT-centric blockchain developed by Dapper Labs.
Ticketmaster has plans to issue NFTs to ticket holders for a select 100 NFL games this season.
Leading ticketing service Ticketmaster will now issue NFTs for live events through the Flow blockchain.
Ticketmaster NFTs
Ticketing industry giant Ticketmaster has formally entered the NFT space after a quiet six-month pilot program.
Event organizers using Ticketmaster will now be able to issue NFTs before, during, or after live events. According to the press release, Ticketmaster's "goal is to unlock unique integrations throughout the fan journey."
Ticketmaster had originally partnered with Polygon in 2021 to release virtual ticket stub NFTs to NFL ticket holders. This year, however, the company opted to adopt the Flow blockchain; it piloted that partnership with a collection of more than 70,000 NFTs given to holders of Super Bowl LVI tickets.
The partnership is set to extend into this NFL season with plans to release NFTs to the attendees of 100 select games. While some NFTs are expected to come with various perks, such as celebrity meetings or loyalty rewards, others will simply be digital collectibles.
Ticketmaster has quietly rolled out the NFT functionality over the last six months, reportedly minting more than five million NFTs during that period. Acts and organizers in the pilot program have included the Apollo Theater, rock band the Black Crowes, and singer-songwriter Gavin DeGraw.
The Future of Ticketing?
Flow is a blockchain built by the Andreessen Horowitz-backed Dapper Labs, which has achieved substantial success in the NFT market through its emphasis on sports and sports-themed memorabilia. Dapper Labs' projects include NBA Top Shots, NFL All Day, and UFC Strike.
The Flow token is up 7.5% on the news of the partnership. Ticketmaster is one of the world's largest ticketing services and dominates a massive share of American sports markets; its many partners have included the National Football League (NFL), National Basketball Association (NBA), National Hockey League (NHL), the United States Tennis Association, and World Wrestling Entertainment (WWE), among others. While it's been repeatedly speculated that blockchains would form the backbone of a new ticketing industry, Ticketmaster is by far the largest industry player to buy in so far.
Dapper Labs appears to be in a comfortable position to further capitalize on its brand association with American sports leagues. While its popularity is limited to the U.S., the NFL is a massive entertainment brand to American audiences, pulling in more than $15 billion in annual revenue at its pre-pandemic height in 2019. The NFL is collectively worth about $132 billion as an overall operation.
Finally, the move would appear to signal a deepening interest on the part of both the NFL and Ticketmaster for Web3 technologies; earlier this year, for example, the Super Bowl LVI Halftime Show, which featured noted NFT aficionado Snoop Dogg as its headliner, incorporated Metaverse-style virtual reality participation options for Oculus users. That, taken with its new partnership with Flow and Ticketmaster, would indicate that at least one major sports league is leaning into Web3, not further away.
Disclosure: At the time of writing, the author of this piece owned MATIC, some NFTs, and several other cryptocurrencies.