Swipe Right: You Can Now Spend Dogecoin On Tinder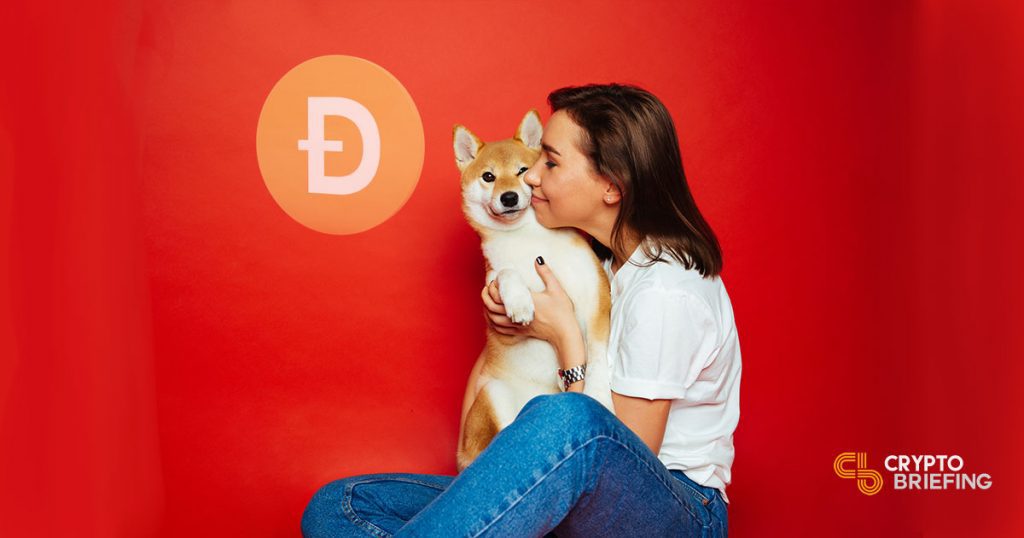 Valentine's Day is to Tinder what Christmas is for Amazon: lucrative.
The dating app, which allows one to find soul mates with a singular motion of the index finger, has consistently seen an uptick in users in the run-up to February 14th. According to the Evening Standard, downloads increased by 10% globally last Valentine's, compared to the week before.
Tinder utilizes a 'freemium' model. The app is free to download and use, but unrestricted swiping as well as access to other features costs money.
In the past, that's mostly just been in fiat currency. But payments provider Bitrefill announced earlier this week that users can now use crypto to purchase gift cards for Google Play or Apple iTunes, which can then be used to buy premium services and subscriptions on a number of featured mobile apps.
As Bitrefill gleefully points out on their website, users can now purchase Tinder premium with digital currencies, albeit in a roundabout, indirect sort of way. Featured currencies include some of the major cryptos, including Bitcoin (BTC), Ether (ETH), Litecoin (LTC) as well as the payments coin, Dash (DASH).
Need a date for Valentine's Day? Did you know you can pay for #Tinder premium subscriptions with cryptocurrency using Bitrefill gift cards? Learn how here: ?https://t.co/GflbweJcTA? pic.twitter.com/nOQnuokMMU

— Bitrefill (@bitrefill) February 11, 2019
---
Tinder Doge-Style
Tinder premium can also be purchased with Dogecoin (DOGE). Originally set up as a tongue-in-cheek parody in 2013, the DOGE community has moved towards philanthropy over the past five years. It has helped with various charitable ventures, most notably raising funds to send the Jamaican bobsleigh team to the Sochi Olympics in 2014.
Like many other cryptocurrencies, the DOGE value surged in the 2017 bull market, even going over the billion-dollar mark at the beginning of January last year. But since then, and despite a few short sharp price spikes throughout 2018, the coin's value has been on a downward spiral.
Tinder has multiple premium packages. There's Tinder Plus – including unlimited likes and five super likes a day – which costs $9.99 per month for users under 31 – $19.99 for those over 31. Tinder Gold, which costs an additional $5, allows users to see who likes them.
A single dogecoin had a market price of roughly $0.002, at the time of writing. This means Tinder plus holders looking to find love tonight, Doge-style, will need to fork out 4,995 DOGE to pay for Tinder Plus – 9,995 if they're over 31.
Is that a swipe in the right direction?
---
The author is invested in digital assets, including BTC and ETH which are mentioned in this article.