Treasury Sanctions Crypto Exchange Over Ransomware Payments
The U.S. Treasury's Office of Foreign Assets Control has imposed sanctions on the Russian OTC crypto broker Suex.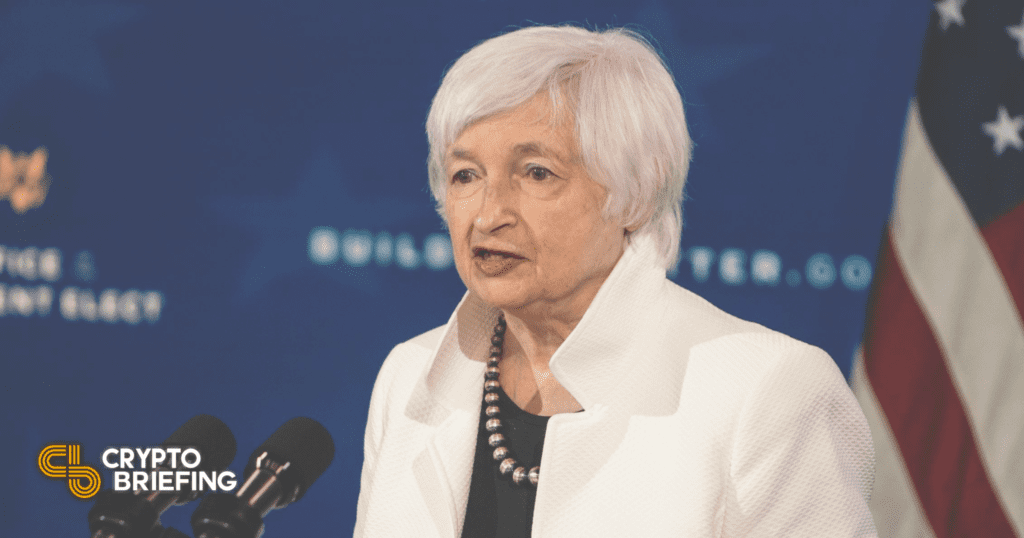 Key Takeaways
The U.S. Treasury's Office of Foreign Assets Control has sanctioned the Russian crypto broker Suex.
According to OFAC, Suex was laundering illegal proceeds for ransomware actors, scammers, and darknet market operators.
Statements from U.S. officials indicate that more sanctions of a similar nature should be expected.
The U.S. Treasury's Office of Foreign Assets Control has imposed sanctions on the Russia-based cryptocurrency broker Suex for allegedly helping launder ransomware payments. Americans are now forbidden from using the company's services.
OFAC Blacklists Russian Suex
The U.S. Treasury has blacklisted the Russian OTC crypto broker Suex for allegedly laundering ransomware payments.
Targeting and placing Suax on OFAC's blacklist marks the first time the U.S. has sanctioned a cryptocurrency exchange platform. According to the Treasury's Tuesday announcement, Suex, whose physical offices are located in Moscow and St. Petersburg, facilitated payments for ransomware actors, scammers, and darknet market operators.
OFAC's updated advisory document reads:
"In Sep. 2021, OFAC designated SUEX OTC, S.R.O. ("SUEX"), a virtual currency exchange, for its part in facilitating financial transactions for ransomware actors, involving illicit proceeds from at least eight ransomware variants. Analysis of known SUEX transactions showed that over 40% of SUEX's known transaction history was associated with illicit actors."
Blockchain analytics firm Chainanalysis, which helped OFAC's investigation of Suex, revealed today that it had been tracking the broker's money laundering activity for a while. Chainanalysis found that Suex had processed hundreds of millions of dollars worth of cryptocurrency over the last three years, much of which allegedly came from illicit and high-risk sources.
According to Chainanalysis' report, Suex laundered over $160 million in Bitcoin alone, converting the illicit proceeds into cash at physical branches in Moscow, St. Petersburg, and possibly other offices outside of Russia. Over $50 million worth of Bitcoin allegedly came from the illicit BTC-e crypto exchange the U.S. authorities shut down years ago.
"Today's action is a signal of our intention to expose and disrupt the illicit infrastructure using these attacks," Deputy Treasury Secretary Wally Adeyemo told reporters ahead of the announcement.
Following this year's Colonial Pipeline incident, America is decidedly setting its sights on cryptocurrency ransomware attacks, meaning more sanctions on crypto platforms aiding these activities should be expected. Expounding on OFAC's recent action in a Tuesday statement, Treasury Secretary Jenet Yallen said:
"Ransomware and cyber attacks are victimizing businesses large and small across America and are a direct threat to our economy. We will continue to crack down on malicious actors. As cyber criminals use increasingly sophisticated methods and technology, we are committed to using the full range of measures, to include sanctions and regulatory tools, to disrupt, deter, and prevent ransomware attacks."
OFAC administers and enforces sanctions based on U.S. foreign policy and national security goals against targeted foreign countries or individuals, including terrorists, international narcotics traffickers, and money launderers. When OFAC "blacklists" or puts someone on the Specially Designated Nationals and Blocked Persons List (SDN), it means that their assets are blocked, and U.S. citizens are prohibited from dealing with them.