Treasury Sued by Coin Center Over Tornado Cash Ban
Coin Center is suing the Treasury over the its controversial Tornado Cash sanctions.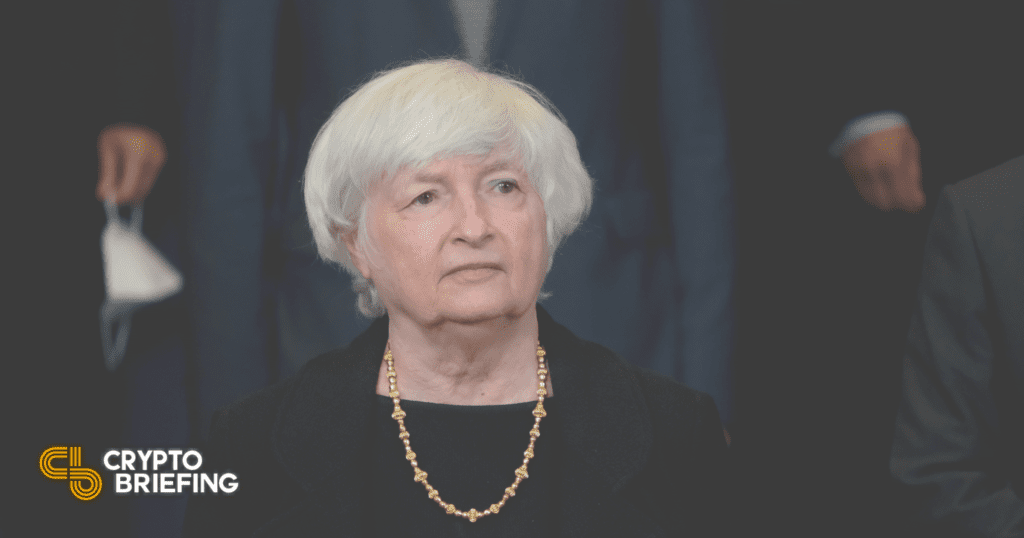 Key Takeaways
Crypto advocacy group Coin Center has filed suit against the Treasury Department over its unilateral imposition of sanctions on Tornado Cash.
The implications of the case are far-reaching; as things stand, the Treasury could theoretically sanction any software it sees fit.
This arguably poses an existential threat to virtually every protocol in the industry.
Coin Center has filed suit against the U.S. Treasury Department's Office of Foreign Assets Control over its decision to sanction Tornado Cash.
Treasury Sued
The Treasury's Office of Foreign Assets Control is facing a lawsuit over its Tornado Cash ban.
Coin Center Executive Director Jerry Brito announced on Twitter today that the leading crypto lobbying group had filed suit in court challenging OFAC's authority to sanction Tornado Cash's smart contracts.
"Not only are we fighting for privacy rights, but if this precedent is allowed to stand, OFAC could add entire protocols like Bitcoin or Ethereum to the sanctions list in future, thus immediately banning them without any public process whatsoever. This can't go unchallenged," Brito wrote.
Brito added that Coin Center would challenge OFAC in supreme court if necessary.
In a post published on Coin Center's website, Brito and Coin Center Research Director Peter Van Valkenburgh elaborated on the details of the lawsuit. They explained that the suit makes four key claims. It argues that the Treasury went beyond its statutory authority in issuing the sanction and the Treasury's own regulations limit the ability to sanction the protocol. It also says that the Treasury failed to consider the consequences of the sanction and has since contradicted its own rules, and that Americans should have the right to make private donations to causes.
Bankless co-host David Hoffman, onetime Tornado Cash user Patrick O'Sullivan, and the anonymous operator of 688th Support Brigade are co-plaintiffs in the case alongside Coin Center.
In the post, Coin Center thanked Consovoy McCarthy, whose legal team will represent the plaintiffs, as well as Abraham Sutherland.
The note concluded with a powerful statement expressing confidence in the case. "Privacy is normal, and when we win our lawsuit, using Tornado Cash will be normal again," it read.
Disclosure: At the time of writing, the author of this piece owned ETH and several other cryptocurrencies.